Qualcomm to trust Samsung with Snapdragon 820 production, jumps the TSMC ship
56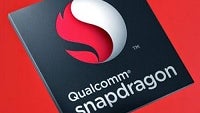 Samsung has won back the trust of Apple with its
shovel-ready 14nm FinFET production process
, and now Qualcomm might be folding its tents over at TSMC, and moving over to the Samsung camping grounds, too. The TSMC foundry's 16nm wafers production was postponed again for the second or third quarter of the year, all the while Samsung has been
gradually increasing its production capacity
, reduced the prices, and achieved stellar yields for the superior 14nm FinFET process.
According to industry insiders, all these combined have forced Qualcomm to jump the TSMC ship for its upcoming
Snapdragon 820
chipset, and take its production to Samsung, just like Apple does for the future A9 that will be in the iPhone 7.
Qualcomm had a pretty unpleasant experience with TSMC when it comes to its current Snapdragon 810 flagship chipset, as the half-baked TSMC yields, and the rushed architecture with stock ARM cores
led to overheating for the first batches
, and inflicted some damage on the so far stellar Snapdragon reputation. With this move, Qualcomm might win back the hearts and minds of Samsung engineers, and we could see
Note 5
ship with Snapdgragon 820 inside, unlike the Galaxy S6 that hopped on the Exynos bandwagon hook, line and sinker.
Recommended Stories