Editing for Google Docs arrives on Android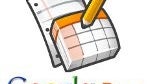 Editing documents in Google Docs has been a sorelymissed feature for smartphone users for a while now, but the wait isfinally over with Google's launch of the feature for the Androidplatform. Editing your online documentation will only be possible ifyour handset is running Android 2.2 Froyo. Things look buttery smoothon the demo video by Google below and we are hopeful to see anear-desktop experience. In addition, editions to the documentsappear at a near real-time speed.
Now, we can almost hear hubbub fromusers with Android 2.1 Eclair waiting for an update, but it is whatit is. The service is also expected to run on iPads and a wide rangeof mobile platforms in the near future.
We should also note that Google did OKwith its timing. Back in late September webrought you the news that Google will support editingfor Google Docs "in the next few weeks" and now, after almosteight weeks, it is out. Are you going to use it on your mobiledevice?
source: AndroidGuys
Recommended Stories