EA founder Trip Hawkins talks about the early Steve Jobs, LSD and their work together
6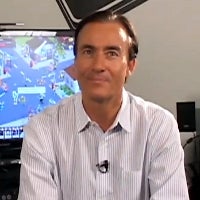 Trip Hawkins, the nifty Silicon Valley entrepreneur who worked at Apple for four years, and then angered Steve Jobs by leaving to create the game juggernaut Electronic Arts, shared some thoughts about these early times in an interview with Forbes.
The interview has some tabloid material in the form of memories about Steve's affection for LSD, which Trip Hawkins says he thought to bring "
positive transformation
" to one's ideas.
There was, however, a "
quality of fearlessness
" at the time when both were barely above drinking age, not really knowing how the odds for them to succeed stacked up, which is the driving force behind many startups. Trip Hawkins also said that once Steve Jobs complimented him on his creativity, and he thought this to be an "
incredible validation
" of his skills.
He has a lot more about Steve Jobs's early years and character at his own blog in the source link, as well as in the video interview below.
source:
Trip'sOMGBlog
&
Forbes