Discover iOS 7 here!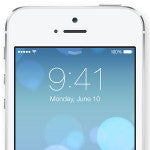 With iOS 7, Apple is reworking its mobile operating system in a big way, so it's no wonder that we've also ended up with a big pile of news stories about the new platform.
There's obviously a lot of reading ahead of you, should you want to go through all the pieces we'll produced, and in order to make things easier for you, we've come up with this post aggregator that will let you access all our iOS 7 coverage in one place.
SUBSCRIBE TO OUR NEWSLETTER!