iOS 7 Control Center brings quick actions to your fingertip
29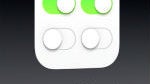 If you use Android 4.2, or the
Control Panel app
, this next concept won't be all that new, but the implementation is fairly nice. iOS 7 is getting a new feature called Control Center, which is essentially a tray that lives at the bottom of your screen and brings quick actions to your fingertips. To bring up Control Center, you'll just swipe up from the bottom of the screen, no matter if you're in an app or not.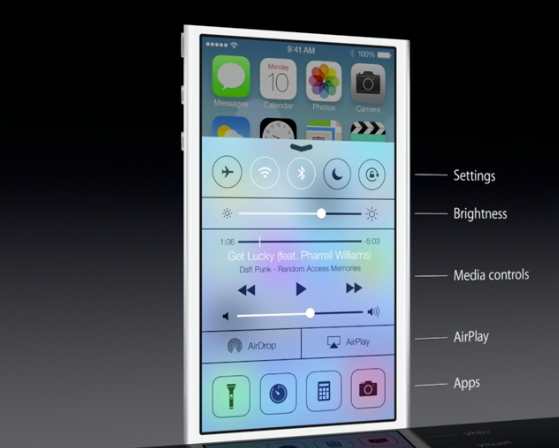 The quick actions located there include system toggles like WiFi, Bluetooth, Airplane Mode, and display brightness, as well as quick links to certain apps, like Flashlight, alarms, calculator, and camera. In the middle of the Control Center is a dedicated music control section that seems to be persistent, whether you're listening to music or not, so you can start up some tunes whenever you want.
Overall, it adds a number of functions to an easy-to-access tray, and separating the tray from the notifications tray seems like a good idea. The only issue we can see with Control Center is that while the icons have been simplified, the tray as a whole is pretty jam packed with stuff. In normal use, it probably won't be an issue, but it definitely looks a little busy compared to the cleaner UI being put forth in iOS 7.
source: Apple