6M developers in Apple ecosystem, $10B paid in revenue
8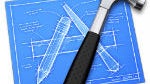 Apple's keynote for its
2013 Worldwide Developer Conference
has just begun and already Apple has dropped a pretty impressive number. Just after opening its keynote with some shots at Android (aka don't "confuse abundance for choice"), Apple CEO Tim Cook gave some interesting numbers about the Apple developer ecosystem.
According to Cook, the Apple developer ecosystem has
6 million developers in it, and what's more is that there have been 1.5 million new developers added since WWDC last year
. Of course, we don't have any context for this number, because Google has never given a number for this. We also don't know exactly how Apple counts developers, whether the number is active developers or simply someone who submitted an app once and has abandoned it.
But, probably the most impressive number is $10 billion, which is how much Apple has paid out to App Store developers to date. Apple says that number represents
3 times as much as has been paid out to "all other platforms combined"
(which looks to include Android, WP, BB, etc). Cook didn't mention that the number is actually on the decline, because
Android revenue is on the rise
.
source: Apple
Recommended Stories