Apple officially announces iOS 7
99+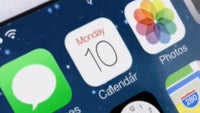 As expected, the iOS 7 operating system was announced during the 24th Apple Worldwide Developers Conference. Described as
"the biggest change to iOS since the introduction of the iPhone"
, the new version of iOS packs tons of new features both on the outside and on the inside.
The first change is easy to notice. It's like the whole UI of the system has been redrawn by following those
"flatter" design principles
we heard so many rumors about. Apple has gone with a new font for iOS 7 – sleeker and simpler than before. The icons have been redesigned and now have less of that glossiness they used to have in previous iOS releases. In addition, the color palette of the UI has been expanded. Adding further visual flare to the platform's UI, Apple has sprinkled its look with transparency and translucency effects.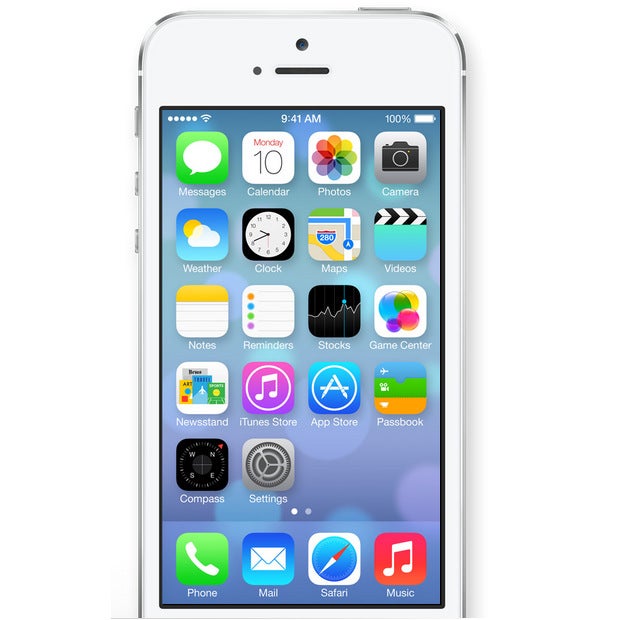 iOS 7 is here
When it comes to functionality, Apple has implemented 10 cool new features into iOS. Control Center is one of them – think of it as a hub providing quick access to controls and toggle buttons. It hosts buttons for switching Wi-Fi or Airplane Mode on or off, adjusting the screen's brightness, enabling Airplay, and even turning the LED light on for use as a flashlight. Control Center is brought forth with an upward swipe from the bottom of the screen.
Next up in line we have
multitasking on iOS 7
, which has been greatly improved. Instead of icons, we now have a side-by-side list of apps displayed in card form. At the same time, multitasking is now implemented for all apps without that hurting battery life in any way.
Safari, of course, is what allows easy and convenient web surfing on the iOS 7 platform. It has been improved with a new, intelligent search field, while the opened tabs are displayed vertically for faster switching.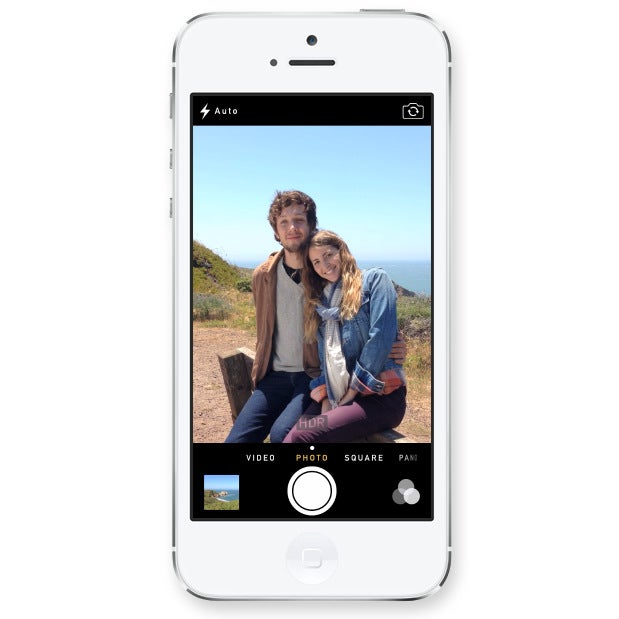 The iOS 7 camera interface
Sharing photos in iOS 7 has been streamlined significantly using a new feature called AirDrop. It allows one to send images of people to them with a simple tap on the specific image.
And speaking of photos, the
camera interface in iOS 7
has not been left aside. The iOS 7 camera allows switching between modes with a simple sideward swipe on the screen. Photo filters à la Instagram have been implemented as well. Once you're at the camera roll, the images are sorted automatically based on the time and location they were taken at.
Siri – well, she has definitely changed, and not only on an interface level. Oh, did we say "she"? The iOS 7 intelligent assistant now has a male voice too – a really realistic voice, for that matter. Also, it speaks foreign languages, such as French and German, with other languages to be added eventually. In addition, there's a lot more input that Siri can respond to. You can now search Bing, Twitter or Wikipedia with Siri's assistance, or even ask her to increase the screen's brightness or turn on Bluetooth.
iOS in the Car
is another great new iOS 7 feature that is, of course, especially tailored for you, drivers. Simply put, it brings iOS functionality straight to the screen built into a car. It can be used to provide driving directions, place or answer calls, play music, and so much more. At least a dozen of popular car manufacturers will have vehicles supporting iOS in the Car by 2014.
The newly added ability of apps to update automatically in the background was applauded wildly by the audience. No more need to manage app updates manually in iOS 7!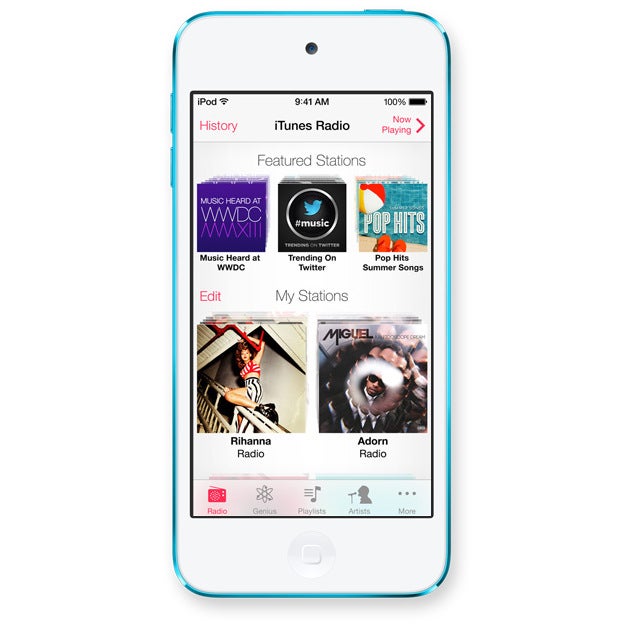 Meet iTunes Radio
iTunes Radio
is the name of the music service Apple was expected to announce. It has been integrated right into the new, overhauled music player and it is meant to be a great way for users to discover fresh, new music. It comes with hand-picked, featured stations, which can be shared with and recommended to others easily.
The new iOS 7 will be available to developers as soon as possible. The general audience, however, is not going to get iOS 7 until later this fall. The iPhone 4 and newer iPhones will be getting it, as well as the iPad mini, the iPad 2 and beyond, and the 5th-gen iPod touch.
Recommended Stories