Direct Carrier Billing from T-Mobile now handles more of your online purchases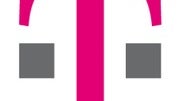 Back in 2009, T-Mobile was the first US carrier to allow for Android Market purchases to be charged to a subscriber's monthly bill. Digging deeper into the mobile payments field, the nation's fourth largest carrier is now extending the scope of
Direct Carrier Billing
, which will now be able to handle purchases of digital content and services as well.
By opting in for the Direct Carrier Billing service, T-Mobile users will now have the convenience of charging their wireless account when paying for media downloads, online subscriptions, virtual currency, and pretty much anything else that would have otherwise required them to use their credit cards instead. Thanks to a two-step authentication method, the carrier promises that the process will be secure enough to eliminate the chance of unexpected charges ending up on your statement at the end of the month. Just in case, however, all online purchases will be outlined in detail on the customer's monthly bill.
The Direct Carrier Billing service will get its extended payment features by the end of this month and will be available at no extra charge. Just don't get too carried away when buying all those Farmville credits.
source:
T-Mobile
via
Engadget