Deal: Apple iPhone X official leather folio case is 44% off, save big!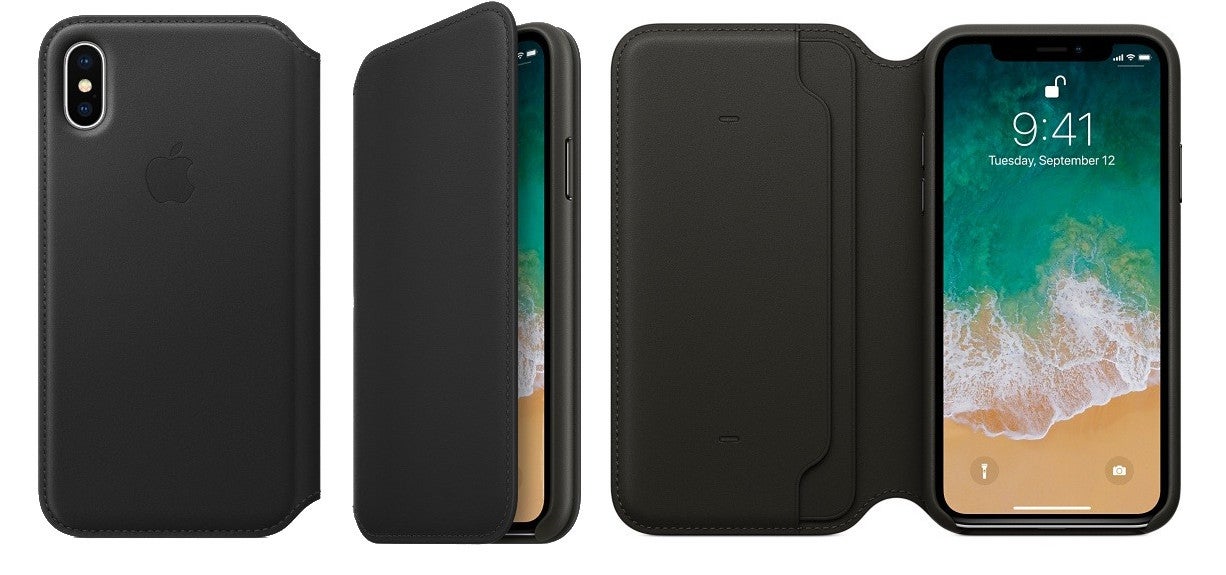 Product
Location
Item Condition
Current Price
Offer Expires
iPhone X official leather folio case


(black)


Amazon

New
$54.99 ($99);
$44.01/44% off

N/A
If you've splashed the cash on a stylish
iPhone X
and are looking to put it in an equally chic case, we have good news for you! Amazon is offering a steep price cut for one of the swankiest cases ever made for Apple's best smartphone to date. The official Apple leather folio case for the iPhone X is on sale at the e-commerce site. You can grab the cover in black at $54.99, which is $44 cheaper than its usual retail price.
This accessory is crafted from a specially tanned and finished European leather that gives it a luxurious look and feel. The front cover adds an extra layer of protection, and on the inside, there's a compartment for credit cards and notes. Opening the front cover wakes up the phone while closing it turns the screen off. Another nice thing about this case is that you don't have to take it off if you're charging your iPhone X wirelessly.
If this deal interests you, make sure to follow the above link to Amazon. There's no information on when the offer will end, but we'd advise you to act fast, as the discount is substantial.