Cut the Rope for Android finally gets Toy Box levels
1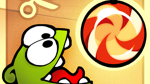 The wait has been torturous for us. Cut the Rope is one of our favorite games, and those of us on Android have had to sit by and watch while iOS users get extra levels, and even a whole new game in Cut the Rope: Experiments. It's been awful, but we finally have a little bit of sunshine, because CtR for Android now has the Toy Box levels!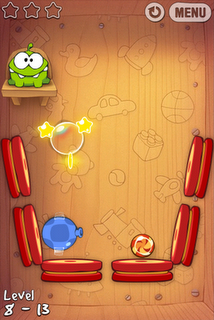 The Toy Box update adds 25 new levels (aka 75 new stars to collect), and the trick with these levels is all about using new bouncy bumpers to help get the candy to Om Nom. Of course, you still have to use all of the other tricks you've learned along the way, including bubbles, air blowers, sliding hooks and more.
Sorry we have to cut this article short, but we have stars to collect and Om Nom to feed (not to mention a very troubling addiction to this game.) Although, fair
warning
: when we first installed this update (and CtR was installed on our SD card), the update
completely wiped out our data
, which caused a minor panic that Titanium Backup was able to fix. So, make sure the app is installed on your phone storage, not SD, before updating to avoid any possible data loss.