Blue Clues: A new tweet once again suggests that a blue OnePlus 3T is coming (UPDATE)
3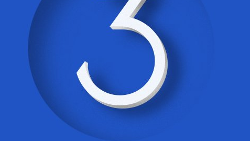 A few days ago, we showed you
a teaser tweeted by OnePlus that had the date 3/15/17 written on a blue background
in white letters. The teaser indicated that the phone manufacturer was about to introduce something it made in a collaboration with fashion retailer Colette Paris. In our story, we said that perhaps there will be a blue
OnePlus 3T
on the way. Today, which happens to be March 15th, another tweet (this time from Colette) was disseminated and this message contained a bigger tease.
This time, the image included in the message revealed a blue box with the familiar OnePlus logo and the logo of Colette Paris. With the words "Coming Soon" posted at the top of the tweet, the million dollar question is, what is inside this box that will set hearts a flutter and open up consumers' wallets? The shape of the box indicates that a phone could be the answer.
UPDATE:
OnePlus has just sent out a tweet stating that whatever is in the blue box will be revealed at noon, Eastern Time in the U.S. As soon as that information is released, we will let you know!
So we are left with the cryptic "Coming Soon" post and no other clue as to when soon might be, and nothing to tell us exactly what is coming. At this point, we must confess to being fully invested in this mystery as we know you are too. Keep checking in as we sit with bated breath waiting for the next blue clue.
source:
@OnePlus
,
@coletteparis