Best new Android and iPhone games (December 22nd - December 28th)
2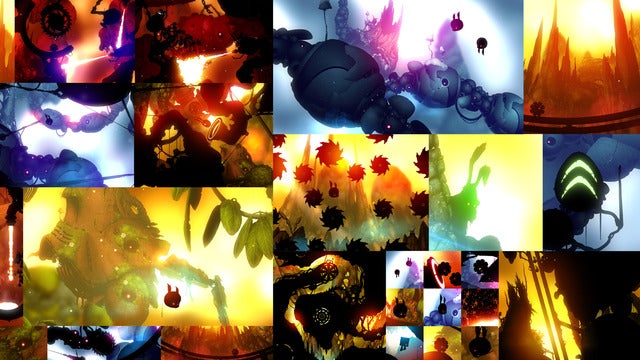 Let's start off the week with some fun with the best new Android and iPhone games for the past week!

In our weekly round up of the best new Android and iPhone games we introduce you to everything new and worthy with no limits to the genre, platform, or price. We can't guarantee that you'd love the genre of the game we've picked, but if you do, chances are you'd spend hours playing one of these games.
A surprise Christmas launch for Badland 2
With the year drawing to a close, this week was one of the last chances for devs to get their games out for the Holiday season when everyone has more time off their regular daily grind and can spend this time for... well, gaming for some! The surprise release of Badland 2 was clearly the highlight of the week, but the awesome Space Jet shooter and the more pensive Metro 2033 strategy along with other gems that we've picked for you are definitely worth checking out. With no further ado, here are the best new Android and iPhone games for the last week of December 2015.
Badland 2
Price: $4.99
Genre: Puzzle/Platformer
Fall down deadly rifts, fly to any direction and race & jump along the surfaces as a rolling character on your way to safety.
The game features daily tasks and allows you to earn game currency by taking part in battles. It features 20 unique battle machines are waiting for you in the store.
Metro 2033
Price: $7.99
Genre: Turn-based strategy
Bands of survivors live on without ever knowing the warmth of sunlight, and whether or not they are the last ones left on Earth. The Moscow Metro is the reluctant home for this new humanity and one you protect at all costs.
Traffic Rider
Price: Free
Genre: Racing
The essence of smooth arcade racing is still there but in the shell of the next generation. Ride your bike in the endless highway roads overtaking the traffic, upgrade and buy new bikes to beat the missions in career mode.
Peter Moorhead's Murder
Price: $0.99
Genre: Adventure
Over a thirty minute playtime, Murder takes players on a journey through a near-future Tokyo, following the actions of Lieutenant Motomeru Minori of the Tokyo Metropolitan Police on an unusual and dangerous case, in a story that explores the intersection of morality and sentience in a future where both have become commodities.
Blown Away
Price: $2.99
Genre: Platformer
Charge your batteries and teleport Hendrik through 120 levels over 4 different worlds.
Mechanic Escape
Price: $1.99
Genre: Platformer
As if that was not enough, many bosses will take a real pleasure in chasing you to stop your insane journey.
Flight Unlimited 2K16
Price: $4.99
Genre: Flight Sim
Flight Unlimited utilizes advanced streaming technology to provide some of the best visuals in mobile gaming.