Best new Android and iPhone games (April 6th - April 11th)
1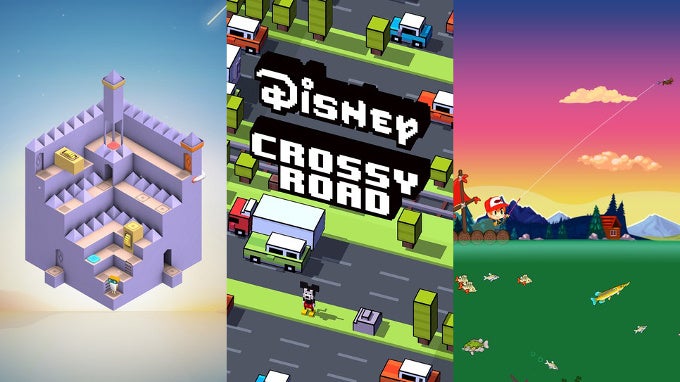 If you are wondering about the best new Android and iPhone games, and you don't want to go through hundreds of new games in the app stores, we have picked the very best new releases from the past week right here.
The games included in this round-up are selected only by their quality and with no regards to genre: you will find casual games, puzzlers, racing games, strategy and everything in-between. The paramount criterion is quality and an engaging gameplay.
This week, we have quite a few interesting arrivals from various places and while none would really steal the thunder from the others, many would enjoy the different experience you get from each of these games. With no further ado, take a look at the best new Android and iPhone games from the second week of April 2016.
The Abandoned
Price: $2
Genre: Adventure
The Abandoned is an adventure game, where you need to survive in an area full of danger and mystery. Your goal is to stay alive and find the way out, fighting monsters and completing story driven missions. To stay alive you will need to hunt, gather supplies, build storage and asylums. You will be able to create tools, clothes and equipment. In due time your life will become quite comfortable, but the Zone is not exactly the best place to spend the rest of your time. You will need to find the way out. Even if you fail, remember – death is only the beginning. The beginning of a new journey!
Disney Crossy Road
Price: Free
Genre: Casual
With over 120 million downloads, Crossy Road is a game that needs no introduction. So what is Disney Crossy Road? It's the same fun formula with Disney characters and a few extra tricks, so if you want to diversify your tapping with new characters and environments, this is a free new game to try.
Evilbane: Rise of Ravens
Price: Free
Genre: Hack'n'slash RPG
A new hack-and-slash RPG, Evilbane tells the story of a land devastated by war. A dark and powerful shadow has returned to the kingdom of Ceroth and challenges the mighty power of the Heavenstone. The land, which had prospered for so long, now finds its peace threatened. It is time for the chosen Raven to rise and save the world before the shadow demolishes all hope. Equipping your character with the right weapons is key and you will get to travel around from thick forests to desert dunes, chilling glaciers and explosive volcanoes.
Evo Explores
Price: $2
Genre: Puzzler
Monument Valley is getting copied so much these days, and Evo Explores is the latest of such clones, but a very well made clone. It features the same mind-bending, impossible worlds and even gravity does not hold in full force here. Construct optical illusions to built impossible paths and guide Evo to the finish door.
Fishing Break
Price: Free
Genre: Casual
Simple yet fun to play game Fishing Break has you hopping on a boat and going on a fishing trip all around the world. Catch big rare fish, upgrade your gear, and build your collection as you try to unlock achievements in 25 fishing spots in 9 gorgeous worlds.
Crazy Alien Invaders
Price: Free
Genre: Casual
The premise of Crazy Alien Invaders is simple: you want to build a Galactic Empire of Evil, but humans are standing in your way. Abduct them from Earth to escape the wrath of the Queen and to please the King.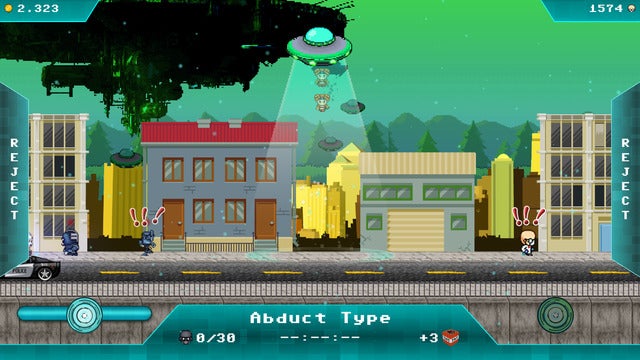 Crazy Alien Invaders


The Daring Mermaid Expedition
Price: Free
Genre: Interactive Novel
In this interactive novel, you are an up-and-coming researcher, tasked with proving the existence of mermaids in order to be admitted to the exclusive Royal German Marinological Society. With a member of the Society as your patron, you'll brave pirate attacks and dubious academics to fight your way to Broken Shell Island and scientize the mythical mermaid kingdom. Play as a vengeful mermaid-hater, dispassionate scientist, or soft-hearted daydreamer.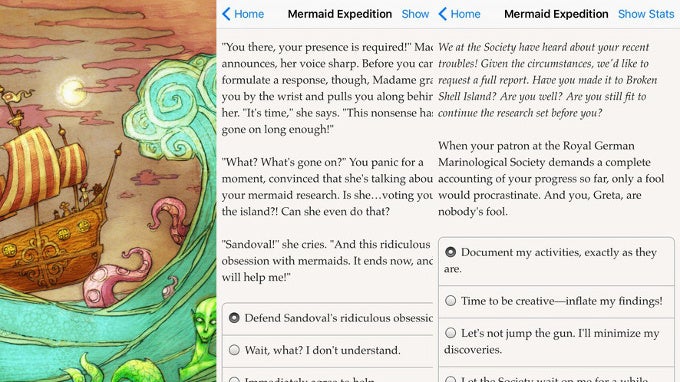 The Daring Mermaid Expedition
Looty Dungeon
Price: Free
Genre: Endless Dungeons
With a choice of different heroes, Looty Dungeons is an endless dungeon game with epic boss battles and special abilities that you can work on learning and improving.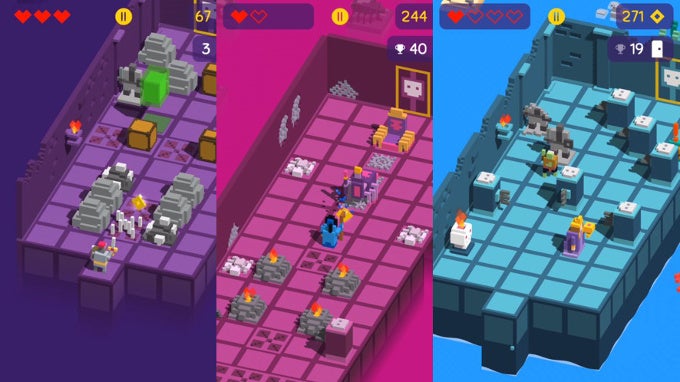 Looty Dungeon
Go Surf - The Endless Wave
Price: $3
Genre: Surf game
Go Surf is a relaxing and challenging game which simulates the experience of riding an endless wave. Eternally called by the song of the ocean, a surfer's journey is never ending. You search the world over looking for that perfect ride. There's always one more wave to conquer.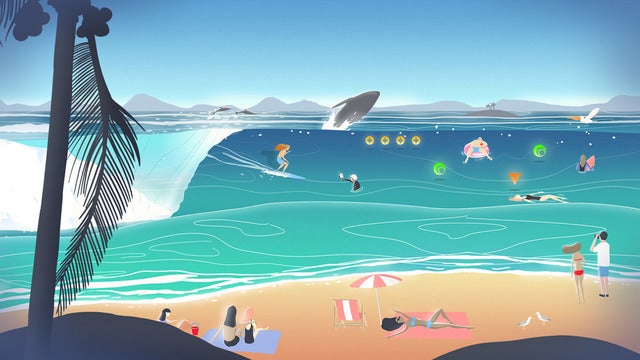 Go Surf - The Endless Wave
Galactic Pizza
Price: $3
Genre: Adventure
Galactic Pizza is an arcade puzzle game that takes you on a journey to a galaxy not so far away. You play as an intergalactic pizza boy whose pizzas have been stolen by a band of hungry aliens. In this game, you must make your way through the aliens hideout and get back all your precious pizzas slices. But be careful, these hideouts are filled with tricky puzzles and dangerous aliens.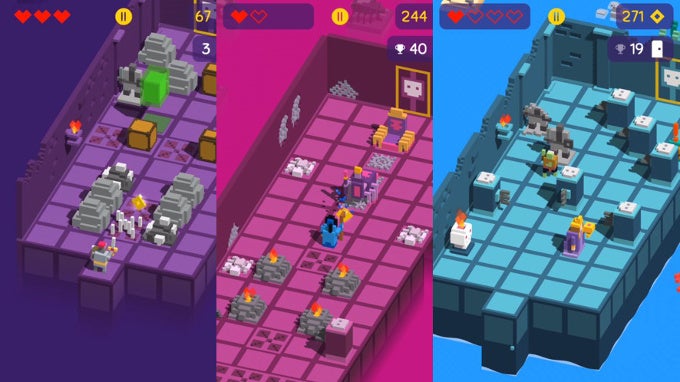 Galactic Pizza
Lego Jurassic World
Price: $5
Genre: Adventure
Lego Jurassic World recreates unforgettable scenes and action sequences from the films, allowing fans worldwide to play through key moments and giving them the opportunity to fully explore the expansive grounds of Isla Nublar and Isla Sorna.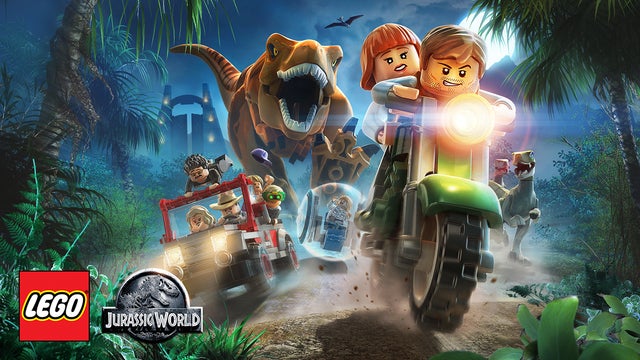 Lego Jurassic World
Lunata Rescue
Price: Free
Genre: Platformer
Lunata Rescue is a hand-crafted platformer game that brings a wide world to explore: you can go not only left or right, but also in other directions to explore a wider world.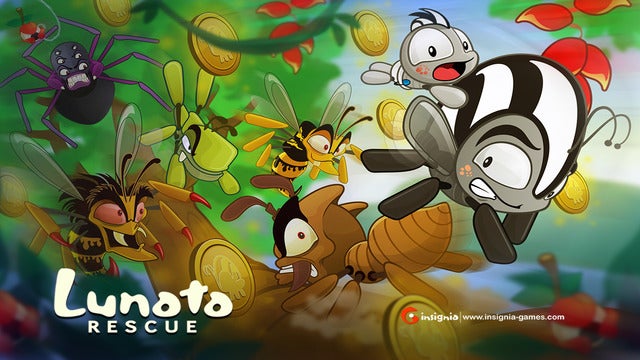 Lunata Rescue