Apple launches redesigned TV app, adds Channels feature and curated sections
1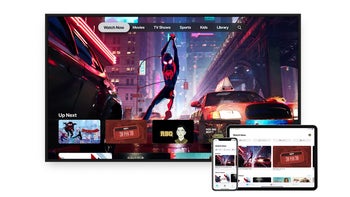 Unveiled two months ago, Apple's new TV app is now making its way to iPhone, iPad,
Apple TV
and compatible Samsung smart TVs. The most important changes, aside from the app's new look, are the addition of a new Channels feature and the brand new curated sections (i.e. For You, Kids).
The new Channels feature makes it easier for users to subscribe to whichever premium channels they want from the TV app, including premium networks like Epix, HBO, Showtime, Smithsonian Channel, Starz, Tastemade, as well as CBS All-Access in the coming months.
Furthermore, all users who subscribe to any of the premium networks mentioned will be able to download movies and TV shows for offline viewing to their iPhone or iPad. More importantly, you'll be able to share Channels subscription with up to six of your friends and family members thanks to the Family Sharing option.
The Kids section doesn't need any explanation, it's just a place that contains children-oriented content, which is curated by Apple.
Also, there's a brand new iTunes library that gives users access to more than 100,000 movies and TV series. More importantly, you get to watch 4K HDR content, which you can either rent or buy directly from within the app, something that wasn't possible before.
Now, if you own a 2019 Samsung smart TV, you will have access to Apple's new TV app, but if you have a Prime Video sub linked to the TV app, it's impossible to pause on your Apple device, and then resume watching on your Samsung smart TV,
Engadget
points out. However, everything else that we've mentioned above will be available on 2019 and some 2018 Samsung smart TV models.