Apple iPhone 5c expected to be discontinued in 2015
31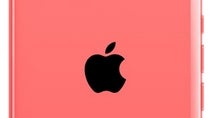 Apple's current iPhone line-up includes fours models:
iPhone 6
,
iPhone 6 Plus
,
iPhone 5s
, and
iPhone 5c
- and we all know that the 5c is significantly different from the rest.
Released in September 2013, at the same time with the 5s, the iPhone 5c is made out of plastic (polycarbonate) instead of metal, and is the cheapest and less advanced iPhone available now.
According to Taiwanese publication Industrial and Commercial Times, Apple plans to stop producing the iPhone 5c in mid-2015. That certainly makes sense, not just because the 5c is the least popular iPhone model right now, but also because Apple will introduce at least one new iPhone in the second half of 2015. With the iPhone 5c gone, all models from next year's line-up will feature Touch ID and metal designs.
At the moment, Apple is offering the iPhone 5c (8GB) for free on contract, or for $450 unlocked. The 5c is the only iPhone ever to be available in five color versions: white, pink, yellow, blue, and green. Will anyone be sad to see it walking off into the sunset?