Android L, Material Design, and the LG G3 global release: weekly news round-up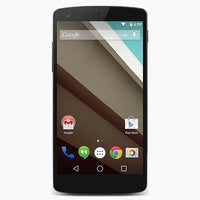 Once again, it is time for our routine weekly news review, and to no surprise, last week's hottest news came during the Google I/O developer conference. Among them was the announcement of Android's latest version, the so-called Android L release, for lack of a sweeter name.
So, what's new in Android L? Well, the user name has been treated to an overhaul and now follows the guidelines of Google's Material Design philosophy. It is focused on simplicity, minimalism, and user friendliness.
But of course, serious changes have been made under the platform's hood as well. Android L will come with a new default runtime known as ART. Theoretically, it should boost apps' performance significantly without the need for devs to alter their software in any way. Further improvements include battery life optimizations and 64-bit support.
In the meantime, the LG G3 began its global rollout. The smartphone, which has been on sale in South Korea for several weeks, can now be purchased in parts of Asia and through carriers in select European markets. No specifics were given on a US release, however.
For more details, flick through the slideshow below.