Analyst: Apple to ship over 40 million iPhones this quarter due to strong interest
78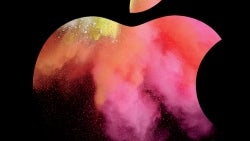 Times are good for Cupertino, as Cowen and Company analyst Timothy Arcuri believes
Apple
is going to have a big quarter, shipping as many as 41.5 million iPhones. Not only is this an indicator for strong retailer demand of Apple's most financially important product, it would also mark an increase of over one million units shipped from the same quarter last year.
Arcuri, though, is careful to point out that the number of phones actually bought by customers could be going down. Despite this, retailers are as sure as ever in Apple's ability to deliver desirable phones. On the topic of the upcoming iPhone 8, Arcuri "sees the handset being a 'powder keg' for sales and the company's stock price," predicting huge interest and sales volume.
Furthermore, analysts are expecting what is known as a "super cycle" for the new iPhone – that is, a greatly "hyped" release thanks to the all new design and features. Even if the iPhone 8 ends up being difficult to produce and hits retail later than usual, Arcuri believes its mere announcement in September is sufficient to shake up the market and get investors going.
Meanwhile, feel free to check out all the recent information we have on the new iPhone 8 from the links below. As September approaches, we'll have a more complete picture of the upcoming iPhones thanks to leaked information.
ALSO READ