An iPhone charging dock that looks like a vintage Mac happens to be a great combination
1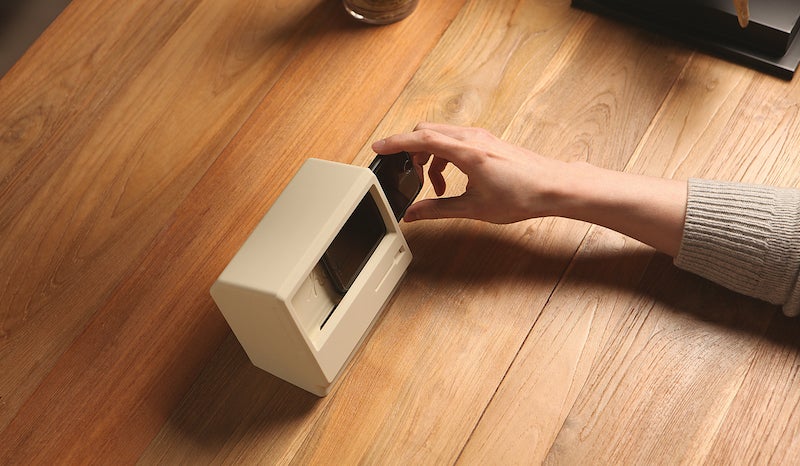 A charging dock for your iPhone can be anything, so Elago made one that looks like a vintage Mac. Meet the Elago M4 Stand, a charging station that looks like a miniature version of the Macintosh 128K – a model Apple released way back in 1984.
The dock is a fairly convincing and detailed replica, designed with an insert for your 4.7-inch iPhone. It's made out of silicone material so you don't need to worry about your phone getting scratched.
What's more, the material's properties let the dock feel soft and make it stay firmly on any flat surface. The custom cutouts also let you access the volume buttons with ease. The Elago M4 is compatible with the iPhone 7, iPhone 6S, and iPhone 6. It can be had
from Amazon
for $35.
ALSO READ