Amazon offers Sprint's Samsung GALAXY Note II for $99.99 for new accounts
5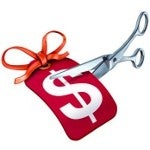 Samsung GALAXY Note II
. Think about
features like multi-windows
, which lets you cut the screen in half (not literally, wise guy) and use two apps at the
same time
. Smart Stay uses the front-facing camera to make sure that the sandman hasn't sprinkled you with dream dust. As long as you're awake, the screen stays on. The S Pen brings a whole shoe box full of capabilities (so much so that we just could see it included with the
Samsung Galaxy S IV
). Imagine being able to pick up this phablet for less than $100.00.
Amazon has a special offer for those new Sprint customers who desire this model. Sign up for two years and you can buy the Samsung GALAXY Note II for $99.99. And if you are a current customer of the nation's third largest carrier with an update
burning a hole
in your pocket (again, not literally) then you can buy the device for $169.99. Yes, a two year contract is required here, too.
Considering that Sprint is asking $299.99 for the Samsung GALAXY Note II on contract, this sounds like one of those deals that needs to be acted upon. Amazon is tossing in free two day shipping and the unit usually ships within 24 hours.
source:
Amazon
via
SprintUsersForum