Adblock Plus for Android now offered directly to users
13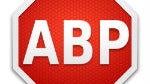 Last week, Google finally decided to enforce a rule in its Play Store Terms of Service to remove an app "that interferes with, disrupts, damages, or accesses in an unauthorized manner the devices, servers, networks, or other properties or services of any third party including, but not limited to, Android users, Google or any mobile network operator". Ultimately, this meant the
removal of ad blocking apps
, but Adblock Plus is back and being offered directly to users.
This has been a point of confusion around this story, so to be clear:
Android is open, but the Google layer is not
. This is why Adblock Plus can offer the app directly to users, but the app is not available in the Google Play Store. The new version of Adblock Plus allows the app to update automatically without going through the Play Store. The update also tweaks the UI a bit to look better in the Holo Theme.
As before, we would like to mention that
you should think carefully before deciding to use an adblocking app
. The revenue you keep from Google may be a drop in the bucket, but a lot of smaller developers and content creators depend on ad revenue to offer you quality apps and services. Nothing in this world is truly free.