10 old flagships that you can buy as great mid-range, sub-$350 smartphones right now (December 2016)
17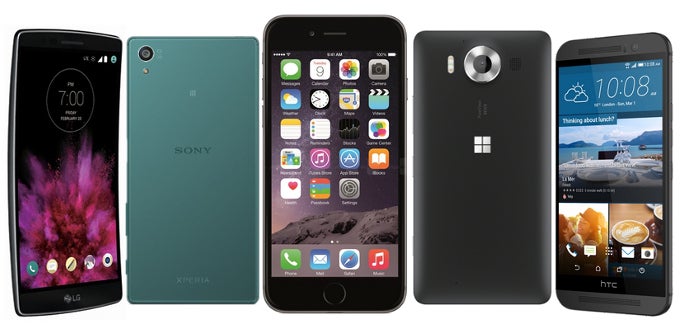 When you are aiming for a nice device without spending too much money, you generally have two choices — get a brand-new midranger that successfully walks the line between compromise and budget, or just buy an old flagship model phone. And which choice is the better one is always a debate, though, we have to say — an old flagship often wins the argument.
Why? Well, the flagship smartphone is built to be cutting-edge, to represent the biggest and best a certain company has to offer. You can rest assured that even when it's one or two years old, it's still going to have hardware that is relevant, and it may still even be supported via the occasional patch. A new midranger may look cool and fresh, as it's certainly going to have a new design, which is in tune with the current trends, but it will have corners cut from the get-go. More ofthen than not, new midrangers are either on par or worse than old flagships.
So, we checked out where the prices of old top-tier smartphones are and thought we'd update you on what old flagship you can buy this holiday season. We set our upper price limit at around $350 and hunted through official Amazon listings, but if you don't mind going to the second-hand or refurbished market, you can get even sweeter deals on those.
LG's revisit of the Nexus line was dedicated to those that loved the good-old Nexus 5. Casual build materials, lovely ergonomics, and pure, snappy Android, updated by Google on a regular basis. Well, the 5X also got an awesome new camera, which still holds up — it even has the HDR+ mode, which everyone loves the new Pixel phones for.
The Nexus 5X can be had for about $280 to $330 and you get a Snapdragon 808, 2 GB of RAM, and pure, pure Android. Storage capacity choices are 16 GB or 32 GB.
HTC's 2015 flagship, the One M9, can be found unlocked for prices between $210 and $350. It still runs pretty snappy thanks to its light Sense interface and, word is, it will be getting an update to Android 7 Nougat keeping it relevant throughout 2017. Its camera is not the best, but it still has the stereo front-facing BoomSound speakers — if you can live with the inherent bezels, you are sure to enjoy those. The One M9 rocks a 64-bit Qualcomm Snapdragon 810, which was surrounded by some overheating and throttling controversies, but chances are that if you are looking for a midranger or old phone, you probably aren't one who is going to be torturing it with the newest, heaviest, graphic- and processor-intensive games.
The G Flex 2 wasn't very popular when it launched — mostly due to a mixture of bad launch timing, the Snapdragon 810 overheating reports, and the fact that the G Flex line was quite a niche product. After all, not many people care about phablet-sized phones that are bent like a banana. But the phone is still up for sale and you can get it for about $290 now. With a Snapdragon 810, 3 GB of RAM, and 32 GB of storage, it's still a lot of phone for the money and now may be a good time to grab one if you've been wanting to test the bending phone.
The G4 is LG's actual flagship for 2015 and it was (and still is) a pretty cool phone. With a pretty decent camera, a cool leather back, a very slight curve borrowed from the G Flex, and a Snapdragon 808 SoC to avoid the overheating stigma. The G4 can be found on Amazon for about $270 and we'd say it's worth the money.
The good-old Xperia Z line hasn't changed much. The rectangular slab of metal, sandwiched by two sheets of glass is back with the Z5. This time around, the back panel is a Frosted Glass one, which is basically a matte finish that gets rid of the gloss and fingerprint.
Sony recently "rebooted" its flagship concept with the new Xperia X line. Well, you can get "the last Z flagship" now for about $367, unlocked international version, which would work with GSM operators (AT&T, T-Mo). You get stereo speakers around the 5.2-inch display, a Snapdragon 810 SoC, and 3 GB of RAM. Let's not forget, it also supports Sony's Remote Play — in case you have a PS4 at home.
ZTE's flagship for the US was quite impressive last year, with aggressive pricing, snappy performance, near-vanilla Android UI, and a pretty decent camera. Well, you can grab a regular Axon (2 GB of RAM) or an
Axon Pro
(4 GB of RAM) for pretty good money right now! According to Amazon, the regular one is $170, while the Pro variant can be had for $260. You get a Snapdragon 810, 32 GB or 64 GB of storage, and a dual camera module. It'd be pretty hard for any 2016 midranger to beat such an offer.
The iPhones are pretty good at keeping their price high. Even now, as the iPhone 6 is 2 years old, you still can't get a brand-new base 16 GB model for a price below $400. So, if you insist on an Apple phone, we recommend looking for a certified refurbished unit. These can go for about $360. At this point, we wouldn't go as far back as an iPhone 5s since its age is starting to show.
What does the iPhone 6 offer? A camera that still holds its own, iOS' signature snappiness, and hardware prowess that's still relevant. Oh, and a 3.5 mm audio jack.
So, you're fan of Microsoft? No shame there, Windows may be having a hard time getting some positive attention, but we can certainly see why some users might prefer it. Microsoft has announced that it will stop building phones but will continue working on Windows for mobile, so the Lumia 950 may just be your last chance to grab a flagship phone made by the same company that develops its software.
You get a Snapdragon 808, 3 GB of RAM, a PureView 20MP camera, and Cortana! Lumia 950 units can now be found for about $300.
Motorola's 2015 flagship was already aggressively priced at release and now, a year and a half after its release, it can be bought for about $260 or $290, depending on whether you go for 16 GB or 32 GB of storage. A great offer, considering that it's still a pretty good phone, running near-stock Android, and getting timely updates.
Huawei's last year flagship model, the P8, may not have a dual camera created in collaboration with Leica, but it still takes some really good photos! It comes with a pretty heavy Emotion UI skin over the Android experience and has a Huawei home-made Kirin 935 SoC humming under its hood. You can grab a 16 GB memory model for about $280, but there are 64 GB units floating about, too. Both have a microSD card slot for storage expansion and both will come with 3 GB of RAM.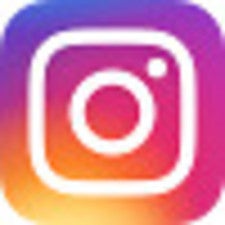 PhoneArena is on Instagram
. Follow us to stay updated with fresh news and flashy media from the world of mobile!