iPhone SE 3 Review: déjà vu
24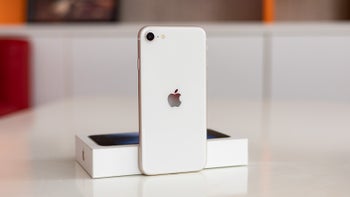 Intro
The third-generation iPhone SE, also known as the iPhone SE 2022 edition, is the budget iPhone that many were waiting for.
After all, it's been two years since the previous iPhone SE model launched and this refresh felt long overdue.
So what has changed in those two years?
First, let's be clear that the new iPhone SE looks just like the previous model. So it's the same classic iPhone-with-a-button design from way back in 2014. This is as nostalgic as it gets!
What is new is 5G connectivity to comply with latest network advancements and a processor upgrade that will keep this phone relevant and up-to-date for years. But is this enough? Let's take a look!
Design and Display Quality
SE stands for... Same Edition?
This new iPhone SE looks and feels so similar to the previous iPhone SE that a few cases that we tried from the predecessor fit the new one perfectly.
The screen is also practically identical: a 4.7-inch LCD display, with big bezels on the top and bottom. The design is slim and lightweight, and even after using the iPhone 13 mini you notice how much thinner the 3rd gen SE is in comparison.
Apple hasn't compromised on the materials either. The SE 3rd gen uses an aluminum frame and glass on both the front and the back, and even has IP67 water and dust protection certification. However, we also found this phone to be extremely slippery, the glossy glass and the thin profile are key factors for that.
The color options are also familiar: you have the classic Black, Starlight (a slightly muddier version of white), and Product RED.
What's in the box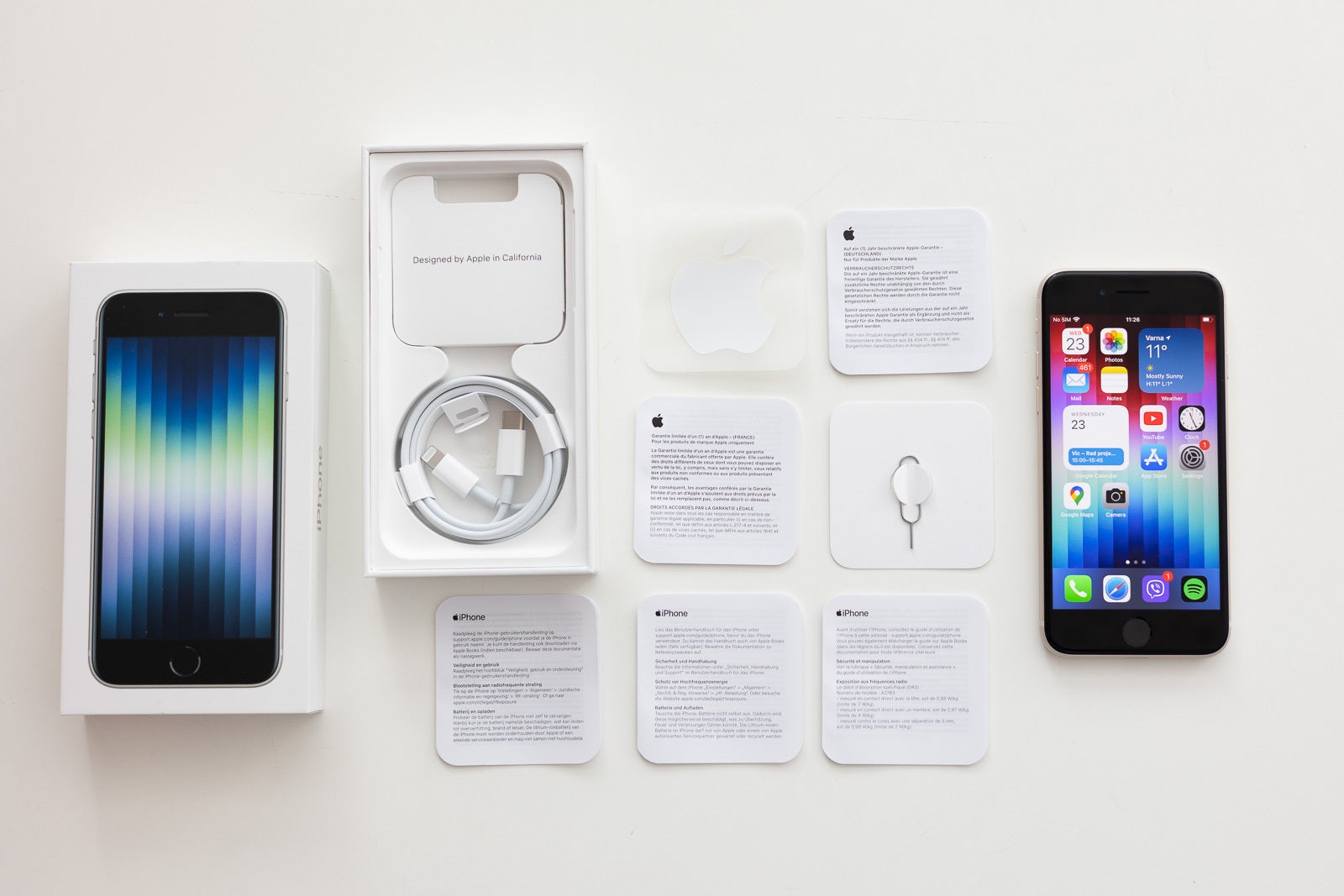 That's a lot of user manuals, a cable, but no charger in the box
Apple no longer includes a charger in the box with flagship iPhones, and now the iPhone SE also joins that trend.
What's cool is that you get a USB-C to Lightning charging cable, while the previous generation had the older USB-A to Lightning cable that wouldn't work with modern chargers. There are some user manuals and a SIM tool in the box too, but no headphones or anything else. And yes, that means you'd need to buy a charger separately.
Screen quality
At the front, another thing that has remained the same is the screen: the 4.7-inch screen size definitely feels too small and in our opinion this is the biggest compromise you have to make with the SE. Playing back videos you get black bars and an even smaller picture, playing games is not as rewarding on the smaller screen, and it's just difficult doing stuff on your phone.
The screen also features the same 750p resolution. You can definitely tell it's not quite as sharp as modern 1080p screens. Still, our bigger concern here is not the resolution, it's the old LCD tech that is used here. Newer OLED screens feature bright and vibrant colors, while this LCD display suffers from the limitations of this older technology as it doesn't have the same contrast, blacks are not as deep and you don't have the instantaneous response time as OLED.
Lay the phone flat on a table and watch videos from a slight angle, and colors lose their glow and brightness, as viewing angles are just not comparable to OLED screens.
Display measurements and quality
Another "feature" of LCD screens is the ghosting effect when you scroll around that you just don't have on OLED. Apple might have the fastest processors in the industry, but it is behind most budget phones in the screen game as even the $300 Galaxy A33 features a far superior OLED panel. Android budget phones also commonly support fast refresh rates, another feature missing on the 3rd gen SE.
On a more positive note, the older design also brings back Touch ID. Honestly, we seem to have forgotten how good we had it with Touch ID, it's reliable and works fast. However, there is one Face ID trick that I miss: glancing on the lockscreen reveals your notifications content, you cannot do this with Touch ID.
Performance and Software
This is the world's most powerful chip, but it feels trapped in the iPhone SE 3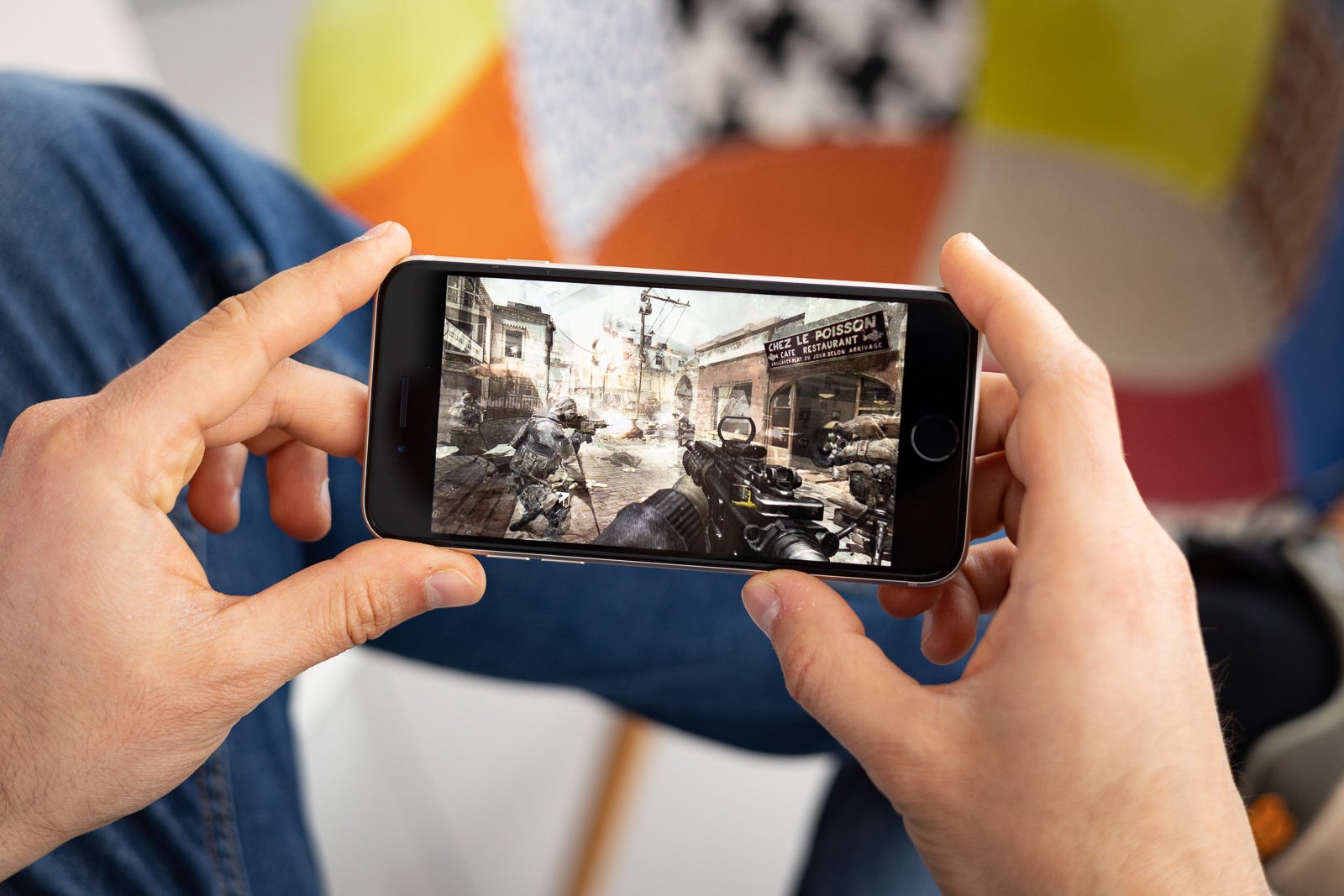 Apple shook the budget smartphone market with the second-gen iPhone SE, which featured a flagship-grade processor, something previously unheard of at this price point. The 3rd gen iPhone SE once again does just that as it is equipped with the newest Apple A15 chip inside it, the same one as in the much more expensive iPhone 13 series.
This chip is not only fast: it's the fastest one around at the time of its launch, and it will be relevant for years to come. It smokes the mid-range Snapragon 6xx and MediaTek processors that are commonly found at Android phones in this price range.
As you can see in benchmarks, the SE 3rd gen delivers every bit of performance you'd expect to see from the A15 and it even scored a bit higher than the iPhone 13 mini.
On the graphics front, the SE is surprisingly capable considering how slim and tiny this phone is.
Gamers would be delighted with this kind of performance.
On the storage side, the base version still has 64GB storage, now at a higher base price of $430. An upgrade to 128GB costs $50 extra, and then a further upgrade to 256GB would cost $100 yet on top.
In terms of software, the new SE launches with the current iOS 15 version. iOS has been evolving slowly and steadily, keeping a familiar look throughout the years and only gradually adding new features. What's most notable here is the software support: Apple typically provides about 5 years of major software updates, far longer than the 2-3 years of updates you get with budget Android phones.
On the connectivity front, the iPhone SE now has 5G connectivity with sub6 band support, but
no mmWave
option. Not a huge loss, and what matters more is that in the list of supported frequencies you have the new C-bands. AT&T and Verizon have already activated huge chunks of C-band 5G spectrum which will be available all across the United States and provide you with the faster speeds you expect from 5G.
One thing missing on the SE is the ultra-wideband (UWB) chip. The UWB chip is used to find lost devices but also helps with AirDrop, locating devices faster.
Camera
The power of one
Lonely on the back of the SE 3 sits a single 12MP wide camera. No ultra-wide, and no telephoto zoom lenses here, it's just one camera, like in the good old times.
It is improved, though, and thanks to the A15 chip with the new ISP inside, you can get stunning pictures out of it. This is still a camera that outperforms the Android rivals in this price range.
It utilizes most of the latest tricks you see on the iPhone 13 too: the chip enables computational photography, optimizes pictures for color and detail; and the Smart HDR 4 engine enhances color, contrast and noise. You also have support for Photographic Styles to tweak the color of your photos.


iPhone SE (2022) vs iPhone 11 camera samples
As you can see, photos during the day look very similar, nearly identical to the iPhone 11.
iPhone SE (2022) vs iPhone 11 night photos
The big missing feature, however, is night mode. The SE 3 simply does not support night mode and this results in often blurry photos in low light, with more noise than you'd expect and bleaker colors.
Not only that, but the ISP in the A15 Bionic brings a significant improves in video quality, reducing noise and especially so in lower light. Keep in mind that the SE still uses optical image stabilization (OIS) rather than the newer sensor-shift tech on the iPhone 13 series, so it's not quite as stable.
Also notice the newer iPhone 13 mini has a wider main camera and captures a bit more in the frame. It definitely has the upper hand, especially in low light video recording, but during the day the differences are hardly noticeable.
Audio Quality and Haptics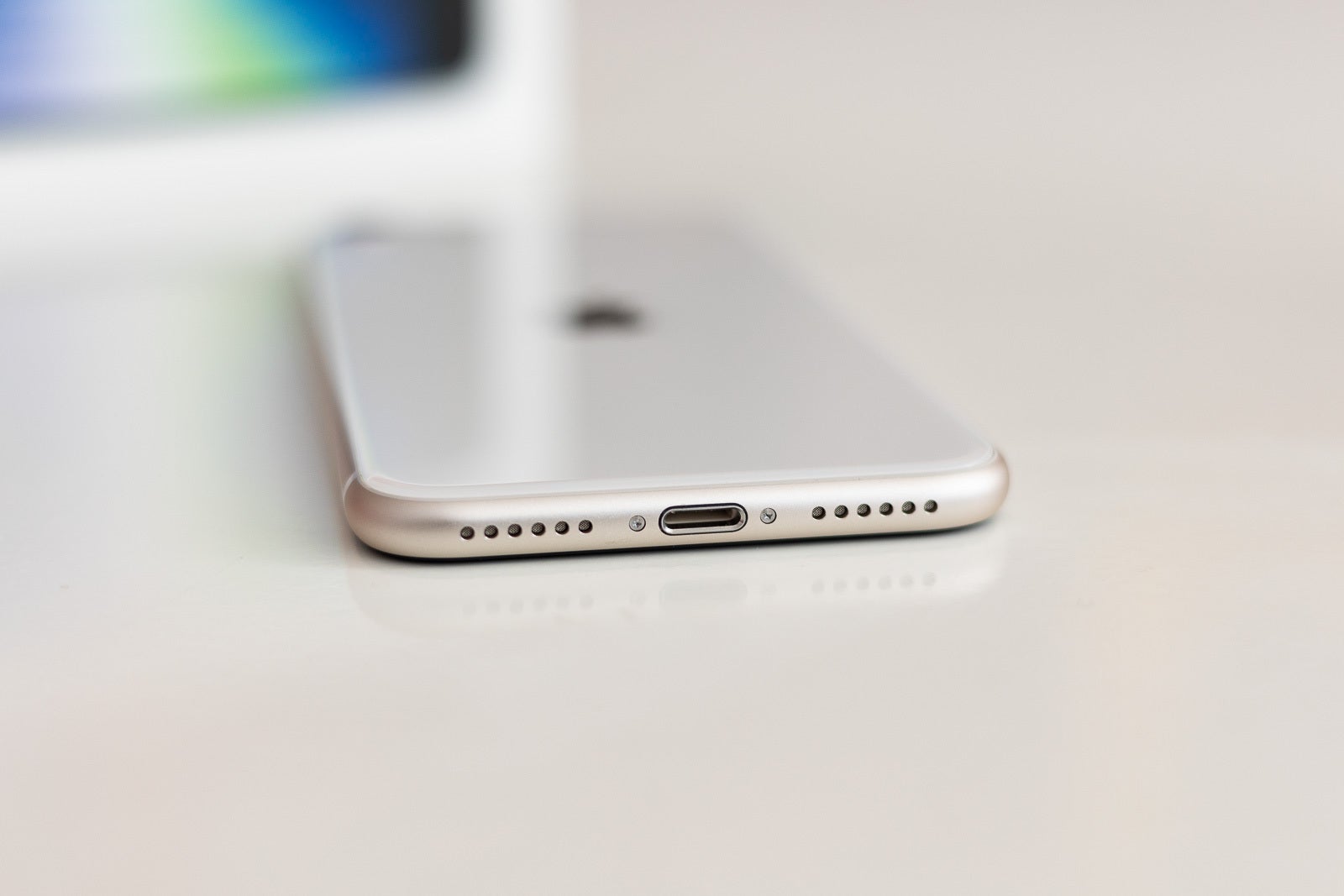 What doesn't seem to have changed is the audio quality. You still get a dual speaker system with a bottom-firing main one and a helper speaker in the earpiece, but the quality is same-ish, which is to say about average for a budget phone. It falls apart at louder volumes and drums sound particularly muffled. Compared to the newer iPhone 13 series, it's a noticeable difference: you get a lot more depth and oomph on the 13 family.
One thing missing is a headphone jack, but of course, it's Apple and the company has been super consistent with removing it, so that's something probably not even worth mentioning.
Battery Life and Charging
Small improvement, but improvement nonetheless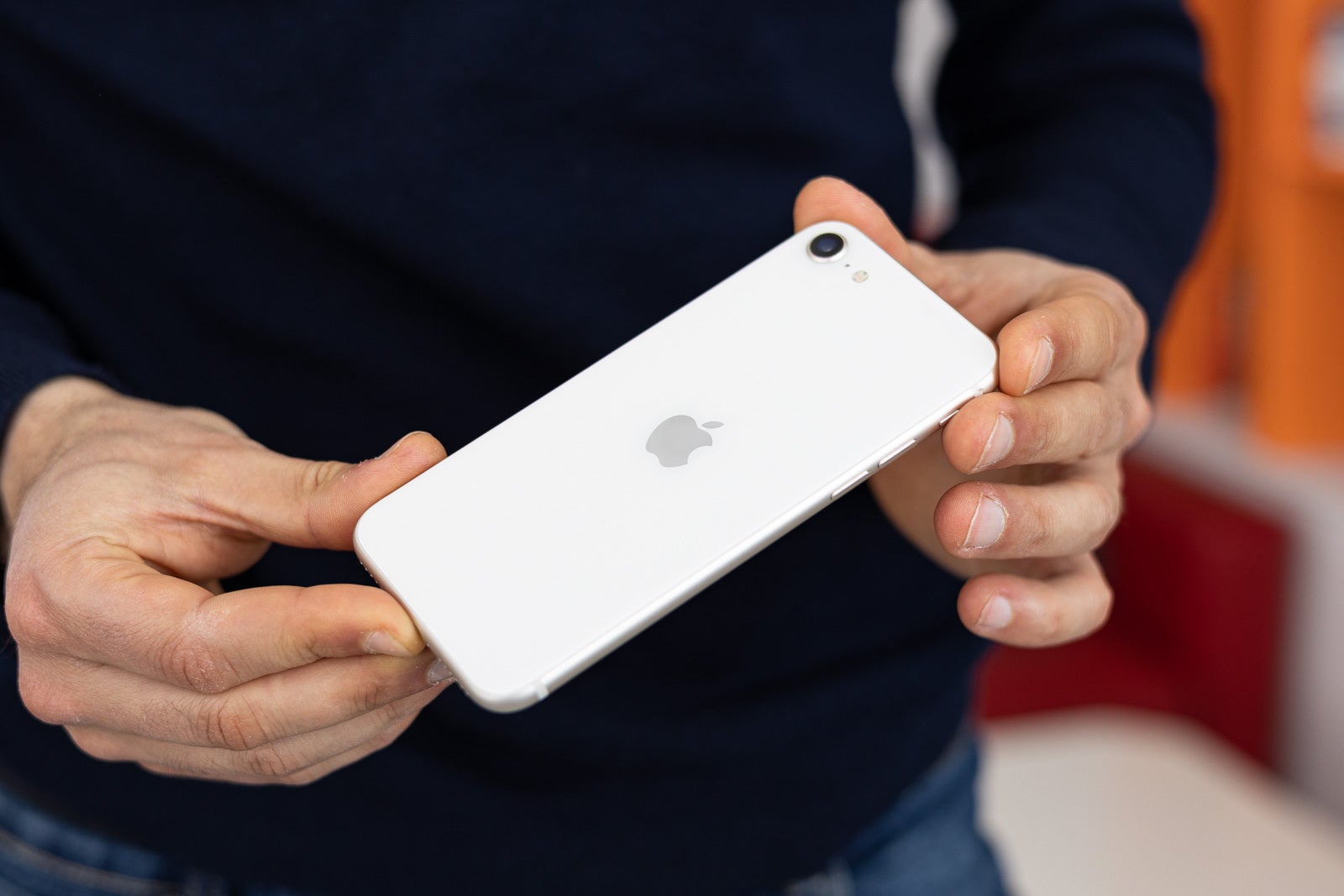 One of the main limitations of the iPhone SE design is that it is just so thin and compact that you cannot fit a large battery inside that body, but somehow Apple has done it and the new SE 3 actually comes with a nearly 10% bigger cell than the previous generation.
iPhone SE battery sizes:
iPhone SE (2022): 2,018 mAh
iPhone SE (2020): 1,821 mAh
iPhone SE (2016): 1,624 mAh
Apple quotes 2 hours of additional video playback on it compared to the previous model.
In our experience, the battery of the SE 2022 remains one of its big downsides. With mostly social media use, the phone lasted from 8am to about 8pm-9pm when it dropped to single digits. Of course, using the camera, playing back more video or gaming would drain the battery much faster. And with less use, it would last even a longer day on a single charge, but never more than that.
We have run our independent battery tests where we set all phones at the same brightness level and check their endurance over a Wi-Fi network using three different tests, and here are the results:
PhoneArena Battery Test Results
The maximum charging speeds this new iPhone SE supports are up to 20 watts, basically the same as on last year's model (pick a charger accordingly).
As per our measurements, with an official Apple charger, a 15-minute top-up gives you 30% battery life back, a 30-minute top-up gives you about 55% battery, and a full 0 to 100% charge takes about 1 hour and 30 minutes. Definitely not the fastest around, that's for sure.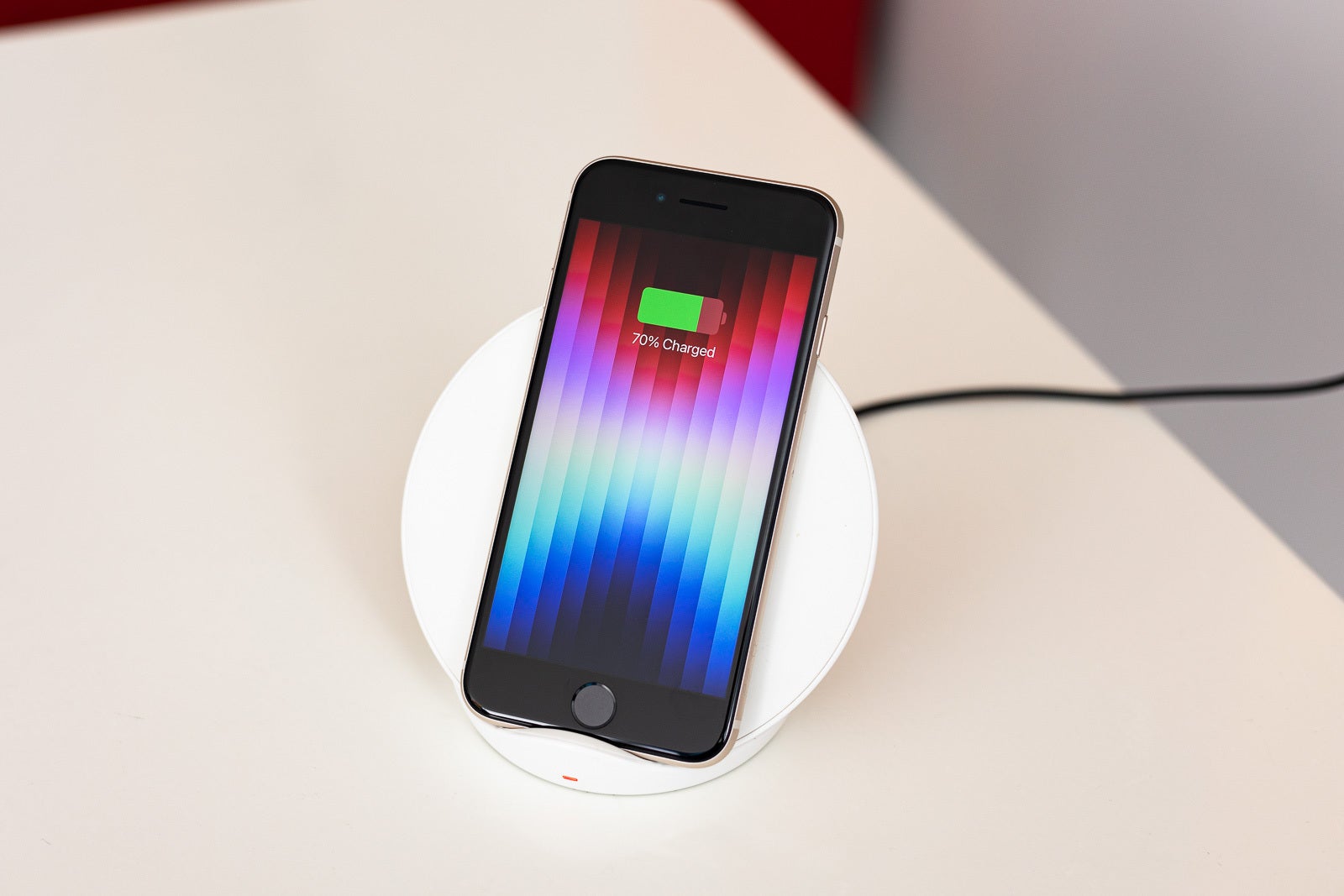 It also supports wireless charging but since it's so thin, you don't get the magnets for MagSafe that you have on the iPhone 12 and iPhone 13 series. With a standard Qi charger, you can expect a full 0 to 100% top-up to take nearly 3 hours.
Competitors
So, let's talk price. Apple has increased the iPhone SE 3 starting price to $430 for the 64GB model, $30 more than the predecessor.
While there are a couple of Android competitors in this price range, our guess is that most people looking for an iPhone might prefer just a different one. The
iPhone 11
is the obvious choice. If you don't mind a larger phone, it seems superior in every way, from the more usable screen size to the battery life, ultra-wide camera and more modern touch interface. Our personal go-to would be the
iPhone 13 mini
, which provides the OLED screen with beautiful colors, which we think is a huge upgrade, and all of that in a compact body, but at a considerably higher price.
On the Android side, the
Galaxy A52 5G
and the upcoming Galaxy A53 5G both have larger screens of the newer OLED kind, and they do offer an ultra-wide camera in addition to the main one, plus a far longer lasting battery. All of this, however, does come at a slightly higher price than the SE.
The
Pixel 5a 5G
edition is another great option that only loses in terms of performance speed, but also has a better-quality OLED screen, an ultra-wide camera that comes in handy, and an incredible battery that can even go as long as 2 days between charges.
Summary and Final Verdict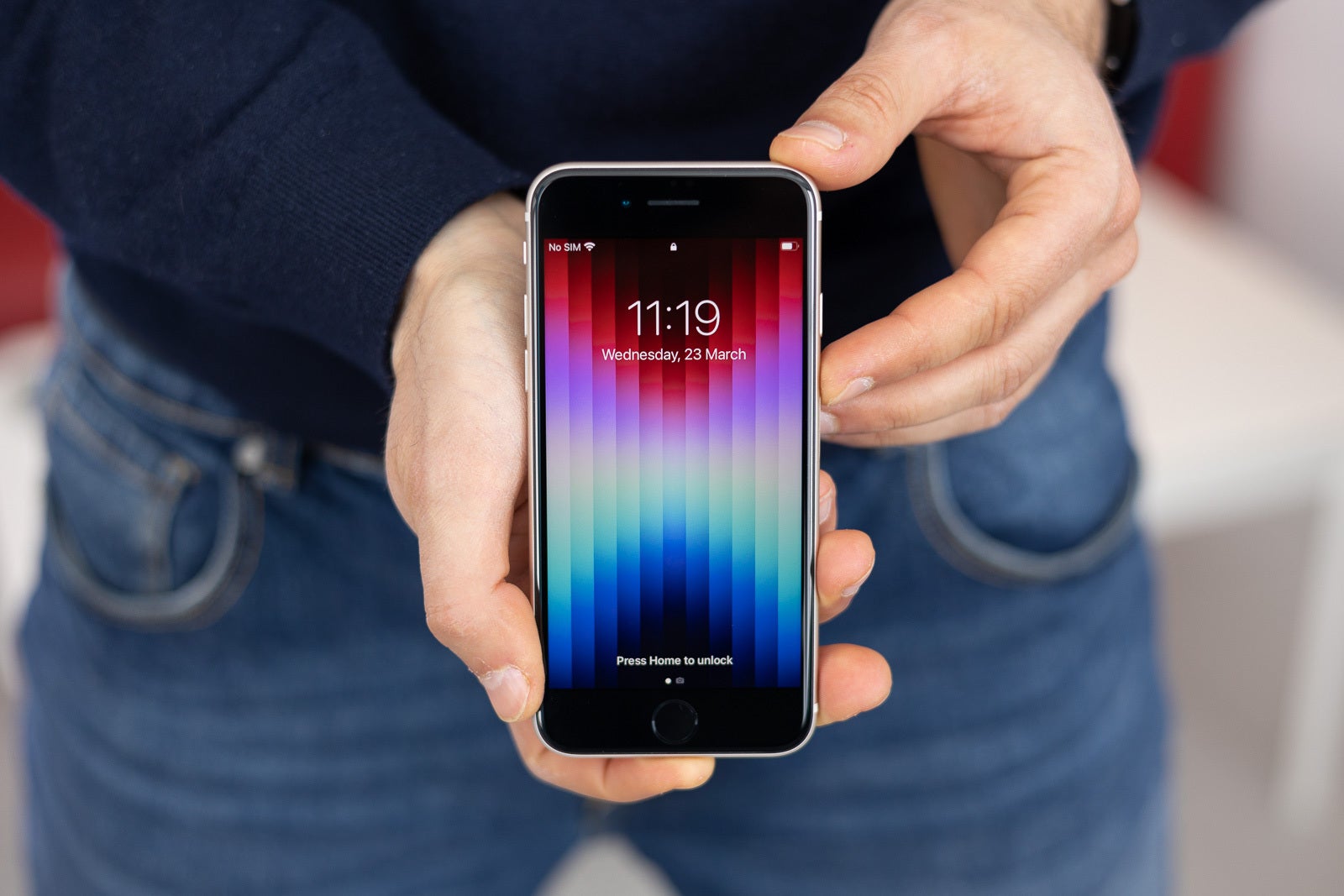 The iPhone SE 3rd gen is a welcome update, coming two years after the previous generation. However, it is not the most exciting update. It doesn't fix the big issues with this old design, but instead kind of renovates and speeds up a form factor that already looked out of date two years ago. Yes, you get 5G connectivity, a super fast processor and very slightly improved camera, but the same small LCD screen and design.
The iPhone SE (2022) feels like a "deja vu", and in a certain way, it seems that Apple wasted the world's most powerful chip and kind of trapped it in an outdated design.
From the older screen technology and design to the still unimpressive battery life, this is not a phone that we can recommend to most enthusiasts out there.
So who is it for? Clearly, it's for those who are nostalgic about the iPhone with a button and people who just need a basic budget iPhone that just works. If that is what you want, well... this is the one! But if you hoped for something a bit more modern, well... get ready to spend a bit more on a different iPhone or take a look at the competition.