iPhone SE (2022) vs iPhone 11
5
We may earn a commission if you make a purchase from the links on this page.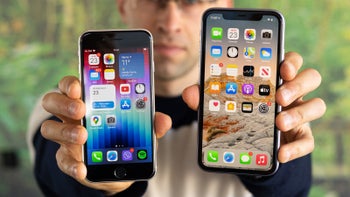 Intro
When it comes to budget iPhones, the iPhone SE is the first name that comes to mind, but there is another budget device that gives you a larger screen, bigger battery, an additional camera, Face ID, swipe navigation and more.
That mysterious device is no other than the iPhone 11. With a retail price of less than $500, it is only slightly more expensive than the $430 third-generation iPhone SE.
In this article, we explore the differences between these two in detail to show you which one will be a better fit for your needs.
iPhone SE (2022) vs iPhone 11 differences:
SE is more compact and has lighter weight
iPhone 11 has larger screen
iPhone 11 has Face ID, SE 3 has Touch ID
iPhone 11 has an ultra-wide camera
iPhone 11 uses gesture navigation, iPhone SE has a button
SE is slightly cheaper
SE is newer and will receive software updates longer
iPhone 11 has longer battery life
iPhone SE (2022) pros and cons



iPhone 11 pros and cons



Design and Display Quality
Small and compact, the SE is easier to carry in a pocket, but its smaller screen makes it less practical
The first and probably most notable difference is just in the size of these two: the iPhone SE with its 4.7-inch screen looks tiny in comparison to the bigger, thicker and overall bulkier iPhone 11 with its 6.1-inch display.
Just take a look at our size comparison tool:
That's quite the difference, don't you think? Compact phone lovers would be very pleased with the SE!
In terms of practicality, both have water and dust protection, but the iPhone 11 actually has a higher IP68 certification vs an IP67 rating on the SE. This higher rating means the iPhone 11 can survive a drop in deeper water, but in reality we are just happy that both have a solid level of water protection.
If you don't mind a bigger phone, the iPhone 11 rewards you with a far more useful 6.1-inch screen compared to the smallish, 4.7-inch one on the SE.
Unfortunately, both phones use LCD screens, one compromise of budget iPhones. Both are also quite low-res, so if you look closer you'd notice a bit of pixelation. And of course, don't expect anything beyond the traditional 60Hz refresh rate here.
Display measurements and quality
On the biometrics front, having the older Touch ID technology on the SE might actually prove more popular in these Covid times when wearing a mask is still a must in many places, while the iPhone 11 relies on Face ID. However, do keep in mind that recent updates allow you to use Face ID with a mask on.
Performance and Software
Strangely, the SE has faster performance than the bigger iPhone 11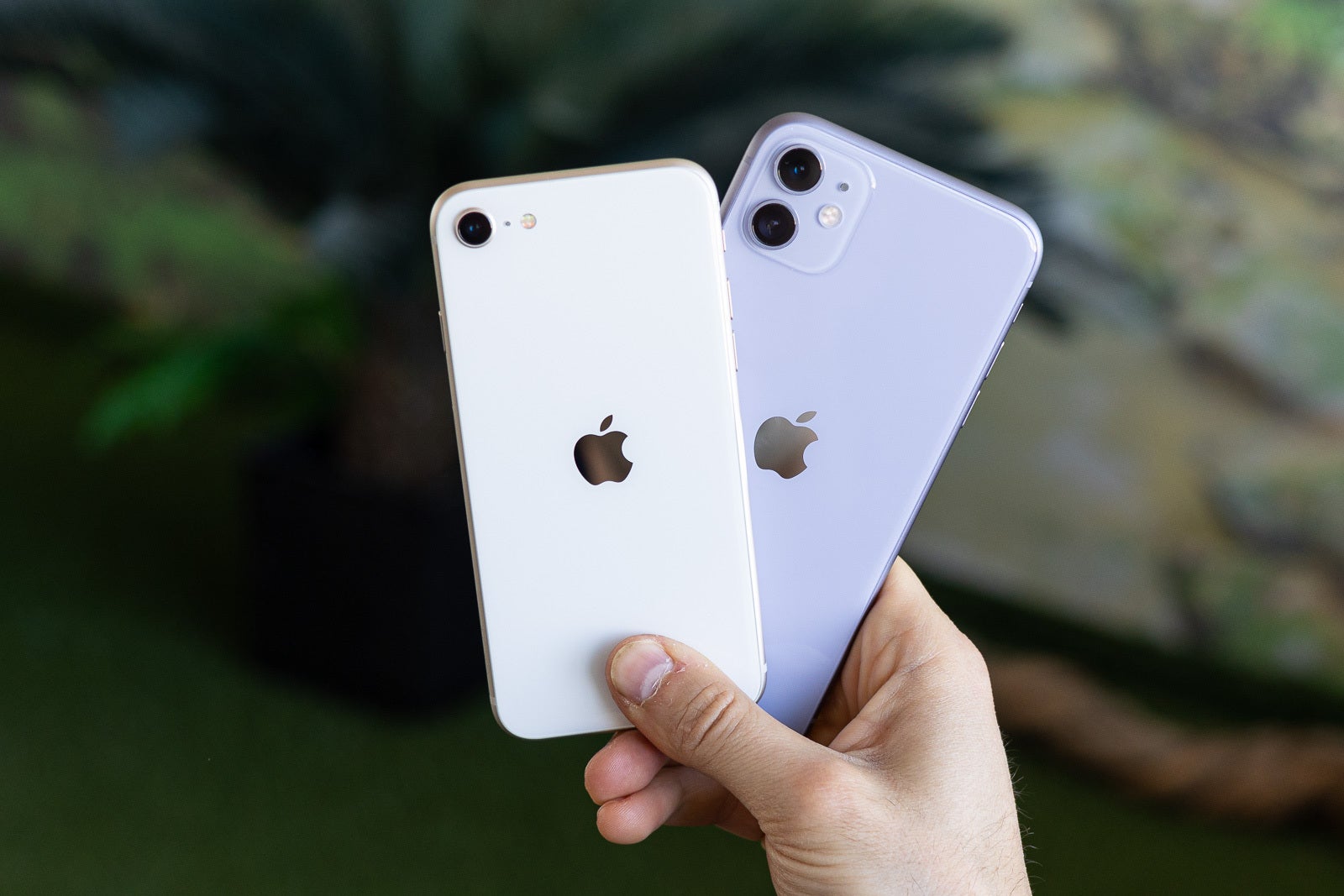 Apple has a bit of an obsession with speed and performance, and that's great as the iPhone SE actually has faster performance than the iPhone 11!
That of course is because of the age of the phones: the SE is fresh out of 2022, while the iPhone 11 was launched way back in 2019.
Under the hood, the SE is powered by the latest Apple A15 Bionic processor, and this A15 chip is no joke. It will be relevant for years to come. At the same time, if you don't obsess over benchmarks, the reality is that for regular, everyday tasks, both phones seem to perform just fine and you probably won't notice the difference in processors right away. It takes more challenging tasks to appreciate the faster chip on the SE.
When it comes to software, the SE has the advantage of being the newer phone, while the iPhone 11 is now a few years old. Practically, this means the SE will keep on getting updates for a couple of years longer than the iPhone 11.
Camera
How much do you care about that ultra-wide camera?
The SE sticks with a single rear camera compared to a dual camera system on the iPhone 11, where the second one is an ultra-wide shooter which often comes in handy for tight spaces.
However, with a faster A15 chip inside the SE, it has some tricks that the iPhone 11 lacks like Photographic Styles for example, as well as the Smart HDR 4 engine that also enhances color, contrast and noise.
iPhone SE (2022) vs iPhone 11 camera samples
The differences are definitely very minor when it comes to photos captured during the day, but what about night photos?
iPhone SE (2022) vs iPhone 11 night photos
The absence of a night mode on the iPhone SE 3 main camera, however, is very noticeable in the above pictures.


While you can notice a difference in color reproduction on the iPhone 11 which has more saturated tonalities, there aren't any major differences in daytime video recording and both phones do a good job.
The gap between the two gets very noticeable with low light videos, however, where colors from the SE appear washed out and not quite as lively, plus video stabilization seems to work better on the iPhone 11.
Audio Quality and Haptics
The smaller form factor of the SE does limit how loud it can get, though. We would say that sound quality is quite comparable between the two, and neither of them is the top performer that would wow you.
There is no headphone jack on either phone. Most people already know iPhones have dropped this feature, but it's worth mentioning.
Battery Life and Charging
iPhone 11 has the edge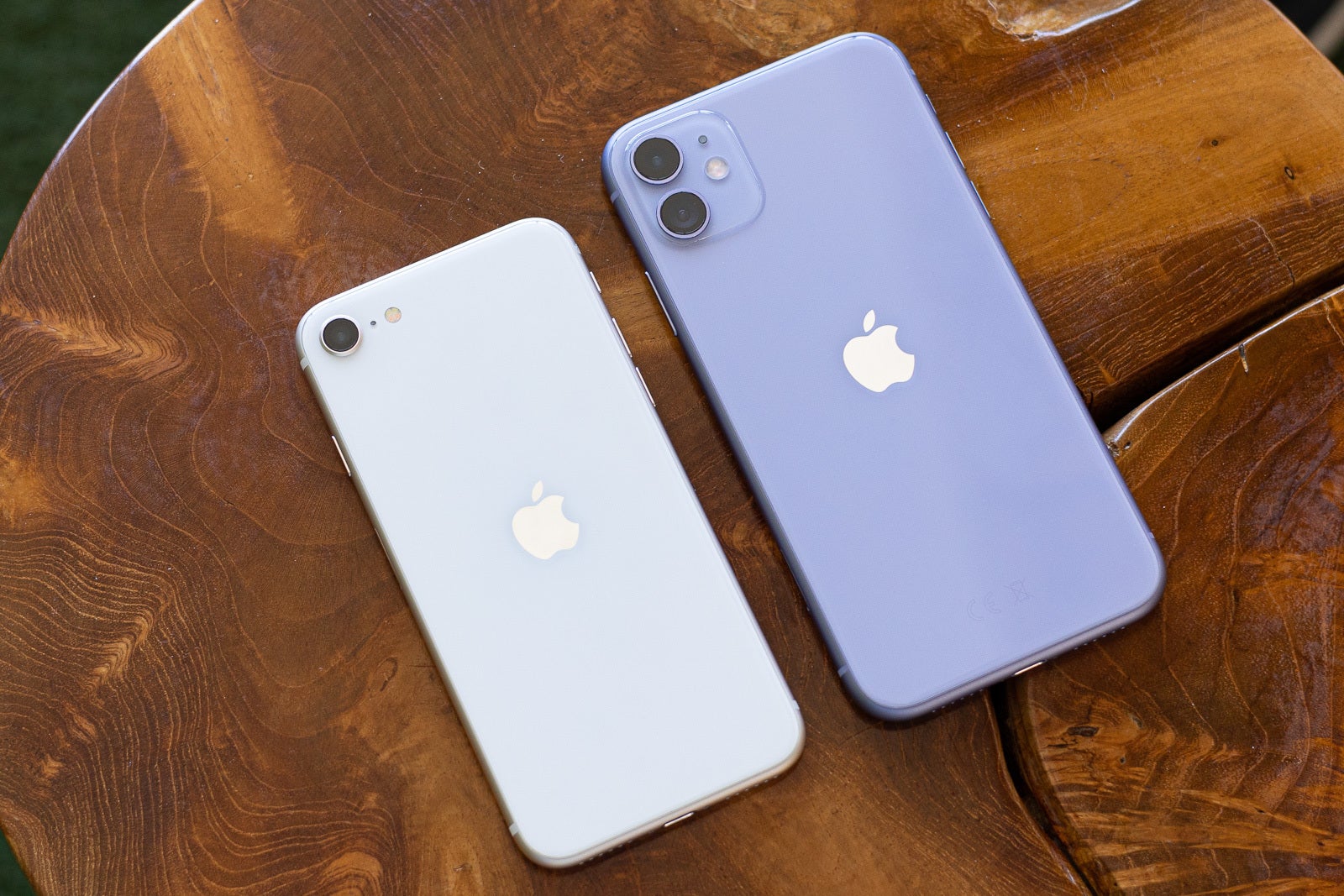 One of the main limitations of the iPhone SE design is that it is just so slim and miniature that you cannot fit a giant battery inside.
No such issue on the iPhone 11!
We have conducted our three standard battery tests, where phones are set at an equal brightness level and these are the results we got:
PhoneArena Battery Test Results
Apple officially measures battery life in hours of continuous video playback, and here are the battery numbers for the new iPhone SE vs the iPhone 11.
| | Video Playback | Video Streaming | Audio Playback |
| --- | --- | --- | --- |
| iPhone SE (2022) | 15 | 10 | 50 |
| iPhone 11 | 17 | 10 | 65 |
*all values above are measured in hours.
As you can see, the SE is not
that
far behind the 11, but it is behind. And especially so with audio playback time, which usually corresponds with casual use too.
The maximum charging speeds on both phones are at about 18 watts, and we'd recommend getting the 20W official Apple charger. It's always wise to stick with official charger or proven alternatives.
Both the SE and the 11 also support wireless charging, and neither has the newer magnetic MagSafe standard.
Summary and Final Verdict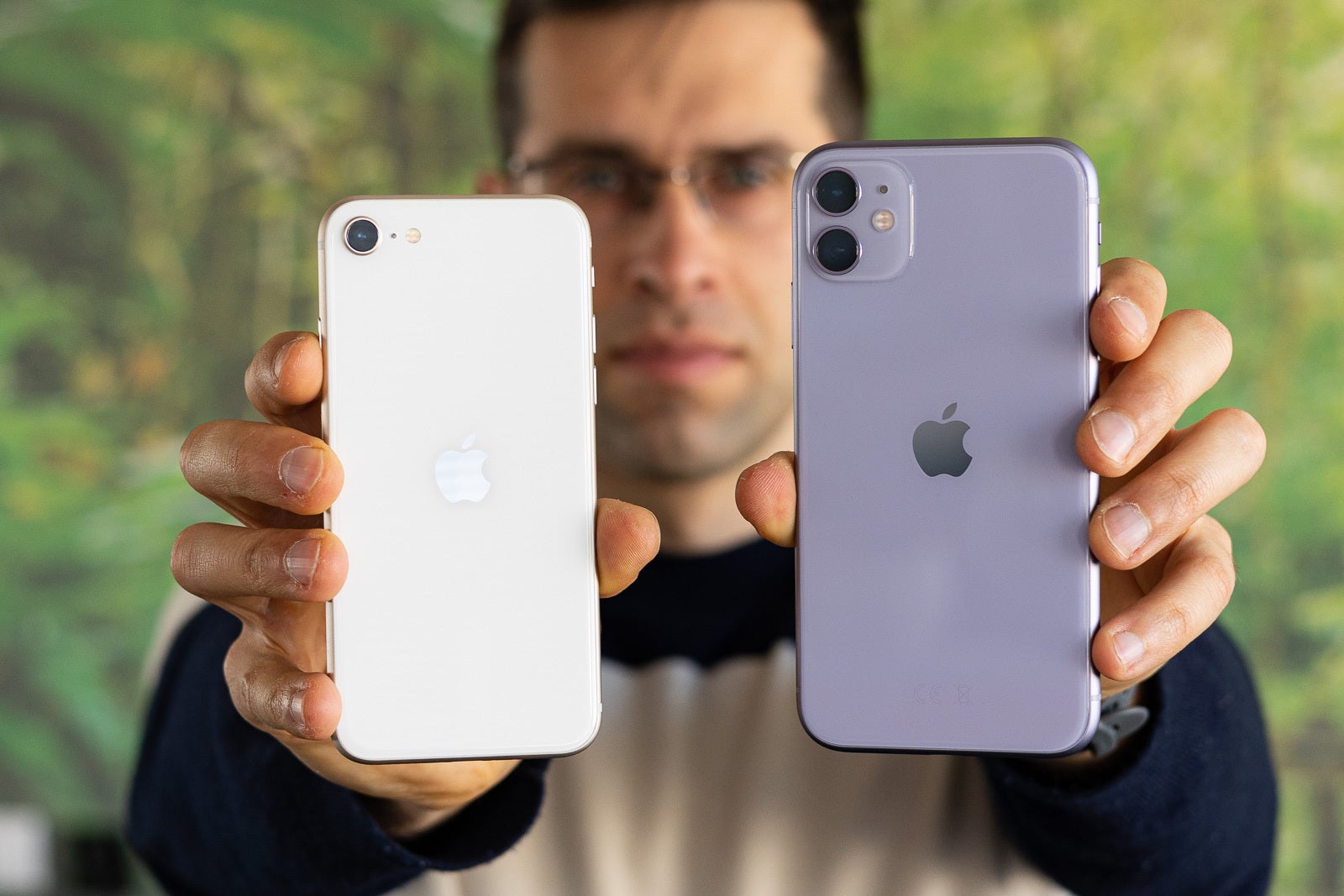 So... which one would it be: the iPhone SE (2022) or the iPhone 11?
For people who spends a lot of time on their phone, the iPhone 11 seems like the more reasonable choice, if only for the longer battery life, but it also has other advantages like a larger screen, gesture navigation and the ultra-wide camera.
However, if you ask on a purely emotional level, you'd probably hear many people being nostalgic about that button and wishing for truly compact phones to come back, and the SE is just that. Plus, it's cheaper, and its battery life is no longer all that bad.
So... which camp do you belong to?