SuperTooth Disco Review
3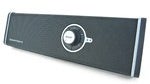 Introduction and Design:
Let's be honest here, even the best of smartphones out there are unable to thunderously produce tones to echo throughout a room without sounding shrill or distorted in some way. In fact, some people might have the temptation to simply connect their handsets directly with their centerpiece stereo system, but for those who still want to retain similar tones on the go, then the
SuperTooth Disco
might be an ideal solution for you. Priced modestly at $100 on the average, not only will this portable Bluetooth speaker wirelessly play music from your handset, but you can pack it along and have it blast tunes elsewhere. Inside the packaging, we find a nifty traveling case, wall charger, and 1/8 mini to 1/8 mini (3.5mm) cable.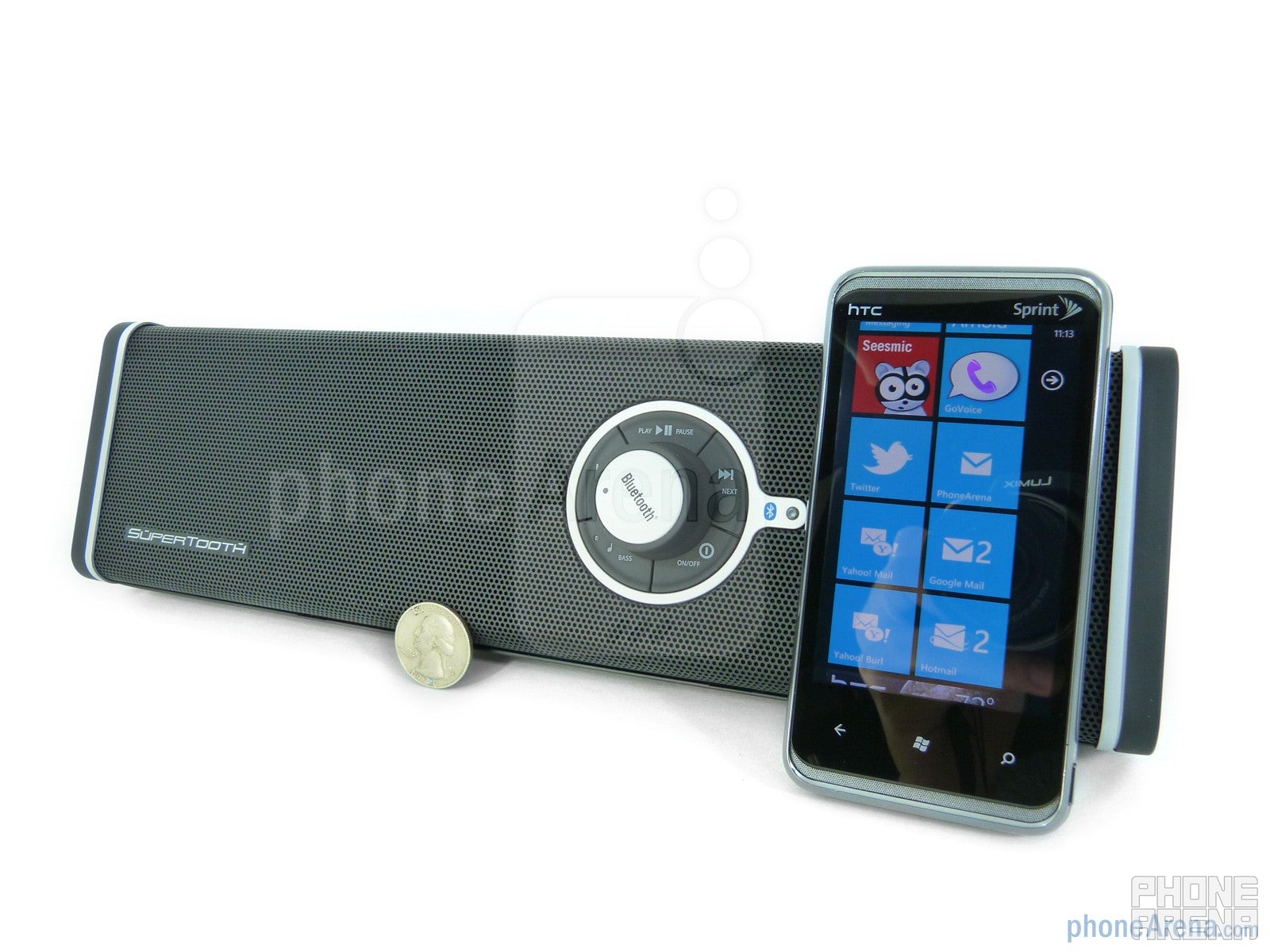 With the HTC Arrive
Obviously, the SuperTooth Disco doesn't hide the fact that it's a speaker at heart, which is evident by its boxy look and straight angular construction. By no means is it modern looking, especially when there are a ton of other speakers out there that completely stray from the mold of usual speaker designs, but its tough black plastic exterior is undoubtedly durable – thus, keeping it clean looking for the most part. Indeed packing some weight (2.1 lbs), it's more than acceptable considering the battery and subwoofer it's packing along inside of it.
Essentially a narrow bar, you have the recognizable speaker grill taking up much of the space on the speaker – with the volume knob, physical controls, and LED indicator placed offset
on the front
. Constructed out of plastic, the sufficiently sized control buttons offer some good feedback when pressed – these include the pause/play, reverse, forward, power, and bass boost. As for the knob, there isn't much resistance to it as you're rotating it to a specific position.
In the
rear
, we find the charging port, LED indicators for when it's charging or fully charged, and a line-in port that allows you to connect other non-Bluetooth enabled devices by simply using the included 1/8 mini to 1/8 mini cable. Additionally, the small hole in the back indicates that it's packs a subwoofer along for the ride as well.
Interestingly enough, we utterly enjoy seeing a useful
travel case
included with the SuperTooth Disco since it completely covers everything from head to toe. Not only does it protect it, but you're still able to use the SuperTooth Disco while it's inside. Naturally, opening the front allows audio to radiate outwards, while a netted cutout in the rear enables the subwoofer to breathe steadily. Finally, there's a removable cover in the back that gives you access to its line-in and charging port.
Recommended Stories