OnePlus Watch release date, price, features and news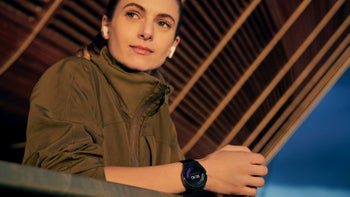 The "Never settle" company's first-ever wearable is now here, after months of speculations and rumors. The OnePlus Watch has an amazing battery life, OnePlus says it can go up to two weeks and will retail for a moderate $159 price, rivaling the old Apple Watch Series 3, and possibly even the Apple Watch SE. If you've been eager to know about it, this article is for you. The OnePlus Watch is now here, ready to impress.
OnePlus Watch release date
The OnePlus Watch was announced today, March 23, alongside the company's 2021 flagship phones, the OnePlus 9 and the OnePlus 9 Pro. It will be available for purchase on OnePlus.com from April 14, in Midnight Black.
OnePlus Watch price
The OnePlus Watch will be available for purchase for just $159 from OnePlus's official website, OnePlus.com. This price makes it a competitor with the already somewhat old Apple Watch Series 3, and other smartwatches by Garmin and Fitbit.
Once we get the smartwatch and test it, we will make sure to inform you whether it did follow OnePlus' flagship-killing strategy that the company first became famous for.
OnePlus Watch Specs
Among the list with specs for a smartwatch, the most important thing is, arguably, battery life. And this is something that OnePlus has acknowledged and, despite sounding surprising, the OnePlus Watch does indeed come with incredible battery life. Rumors have suggested that, but now OnePlus has made this wish come true: a one-week or even two-week battery life.
Here's some more of the OnePlus Watch specifications:
5ATM + IP68 water and dust rating
402mAh battery
110+ workout types
46mm case
4GB of standalone storage
OnePlus Watch design and display
Rumors have been contradictory on the topic of the upcoming OnePlus Watch's design and the debate was concerning the actual design of the first smartwatch by OnePlus. It turns out that those who were betting on a circular smartwatch won. The OnePlus Watch has only one size for its case, a 46mm case, made from stainless steel. The case is even hand-polished with more than 20 treatments for a refined and premium finish.
Additionally, users will be able to get a limited edition dubbed OnePlus Watch Cobalt Limited Edition, that features build materials used in traditional luxury watches. The watch case is made from cobalt alloy, a material that's quite as hard as your traditional stainless steel, and on top of that, is hypoallergenic, ideal for people with more sensitive skin. The watch face is made from sapphire glass for enhanced brightness and durability from scratches.
OnePlus Watch features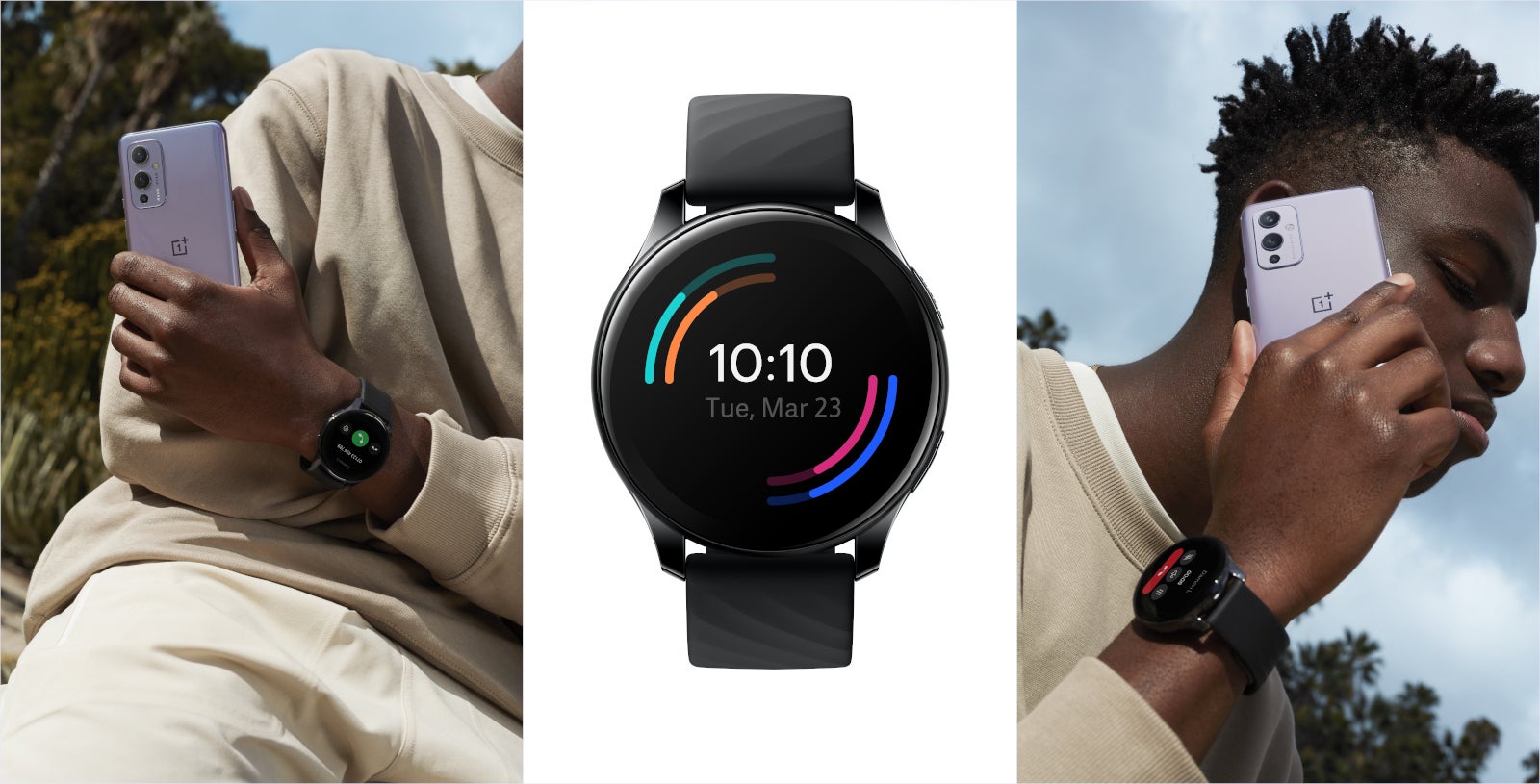 First off, we need to address an important aspect of the OnePlus Watch and that is, the OS. It runs on a customized "Real-Time OS" (RTOS) in order to achieve longer battery life. This means that the majority (if not all) third-party apps that are available for Wear OS from the Google Play Store, will be unavailable for this smartwatch.

However, the OnePlus Watch comes with important features like blood oxygen saturation monitoring and 5ATM + IP68 rating (meaning you can freely swim with it). It has more than 110 workout options, among them we find even parkour training.
Metrics the OnePlus Watch is able to detect and monitor for you are pulse, distance, calories burnt, speed monitoring, and even SWOLF efficiency for swimmers. The latter can help you determine how efficient you are swimming by calculating the number of strokes you took to swim the pool length and the time it took you to do that.
On top of those, it also has stress detection, breathing training, and alerts for an increased heart rate. All of these health-related features are manageable from the OnePlus Health app.
The OnePlus Watch allows you to view notifications, make and take phone calls, play music, and take photos.
OnePlus Watch Battery life
Well, well, OnePlus is going for a real flagship-kill move with the battery life on the OnePlus Watch. The Apple Watch Series 6 manages 18 hours of battery life, and the Galaxy Watch 3 manages around that much as well, and here we have the OnePlus Watch stunning everyone with a one-week battery life promise for active users, and up to two-weeks for light users. That's definitely something worth bragging about. When we get the Watch, we will make sure to test it and tell you if that's true and how realistic that is.