OnePlus Watch release date, price, features and news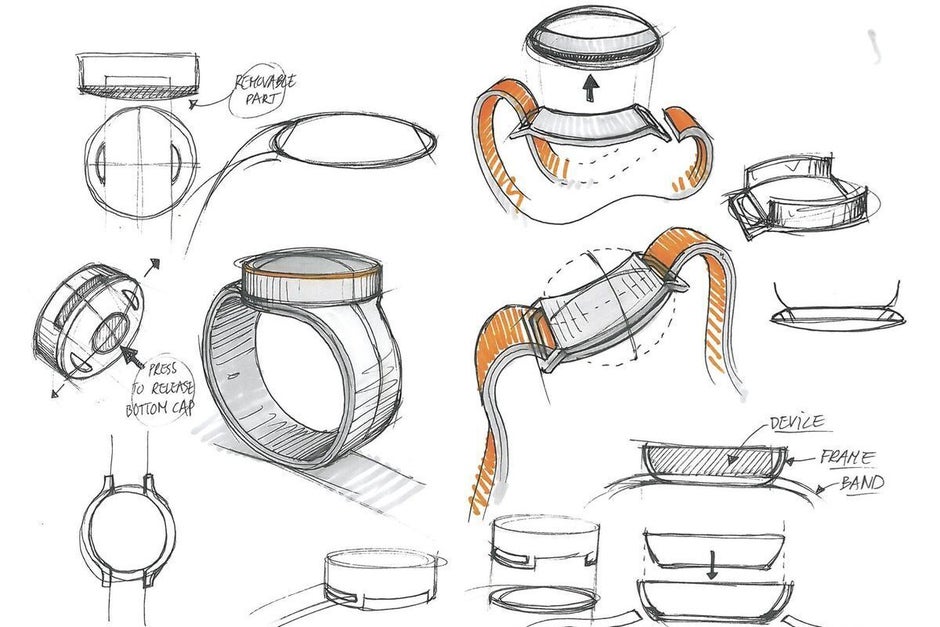 The "Never settle" company has yet to wow us with its Apple Watch and Galaxy Watch rival, although rumors about the OnePlus Watch have been circulating the web for what seems like ages now. More precisely, we have been eagerly waiting for a flagship-killer smartwatch from OnePlus since 2015-2016.
We hope all this waiting would prove worth it once the company announces its smartwatch. Until then, here's everything we know about the upcoming OnePlus Watch: all the rumors and leaks about its size, design, and features, accompanied by experience-based estimations on what we could see.
OnePlus Watch release date
Early 2021 (confirmed by OnePlus)
Although OnePlus has confirmed it is indeed working on a smartwatch and it will come in 'early 2021', right now the exact release date is still unknown. OnePlus CEO Pete Lau has tweeted back in December that the smartwatch the company is currently working on will be released in early 2021, but he didn't specify what early 2021 meant.
The company's upcoming flagship phones, the
OnePlus 9
series, are expected to be announced around March of 2021. We hope that we are going to see the OnePlus Watch announced with the OnePlus 9 phones; however, it is also possible that the company might hold a separate event just for the smartwatch.
Many of you said you wanted a watch, and as you might have heard over the weekend—we're making one, to be released early next year. Wishes do come true. https://t.co/H1Fqv9srXj

— Pete Lau (@PeteLau) December 22, 2020
OnePlus Watch price
As of now, no leaks have detailed an expected or rumored price for the OnePlus Watch. We can expect that OnePlus is going to rival the Apple Watch and Samsung Galaxy Watch with the pricing of its smartwatch. Right now, the premium
Apple Watch Series 6
retails at $399 for the 40mm GPS-only model, while the
Galaxy Watch 3
is also $399 for its Bluetooth/Wi-Fi-only model.
If OnePlus is aiming at the premium smartwatch market, the OnePlus Watch price might start at $399. However, Apple released a budget-friendly Apple Watch in 2020, the
Apple Watch SE
, which retails at $279. It's possible OnePlus may also go for a lower price, following the strategy of "flagship killing" it became famous for.
However, there are no official confirmations in regards to the price, or any reputable leaks giving us hints at what the OnePlus Watch's price will be, so we have to just wait and see.
OnePlus Watch Specs
As many of you probably know, there's a close relationship between OnePlus and OPPO, and it's not a coincidence that products from the two companies look alike. OnePlus and OPPO are both owned by Chinese company BBK Electronics. That said, there is a high possibility that the OnePlus Watch is going to have similar (if not the same) specs to the OPPO Watch.
Currently, the OPPO Watch comes in two sizes: 41mm and 44mm; has a 1.91-inch AMOLED screen, 1GB of RAM, and 8GB of storage, and is powered by Wear OS, so we expect something similar to come in the specs sheet of the OnePlus Watch.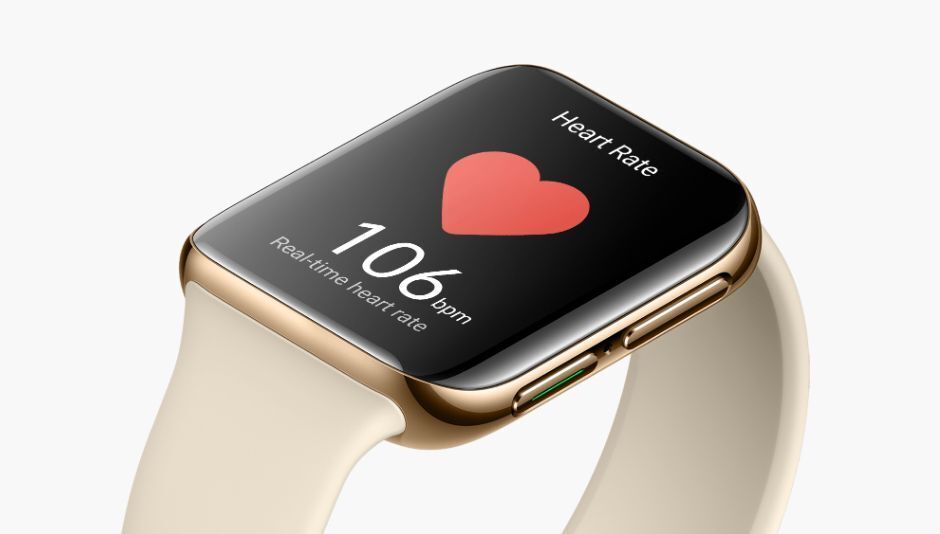 The OnePlus Watch has also been spotted in the
IMDA, an Indonesian regulatory document
, which confirms the name of the smartwatch. Unfortunately though, the document does not give any other details on it:

OnePlus Watch design and display
Rumors have been contradictory on the topic of the upcoming OnePlus Watch's design. Some rumors state the smartwatch will be circular, while others claim the OnePlus Watch will be rectangular like the
OPPO Watch
.
A sketch by OnePlus on Twitter could be seen as a confirmation of the latter: the sketch shows what could be a watch' crown; however, the image states that this could have been, but never will be. This inclines us to consider that the OnePlus have scrapped that design and the OnePlus Watch will feature a rectangular screen.
Then again, leaker Max Jambor states otherwise on Twitter:
For the moment, it's best to keep an open mind about the design of the smartwatch: it could either be circular, or rectangular.
In
an interview with Input magazine
, OnePlus CEO Pete Lau confirmed that the company is working with Google on the operating system for the OnePlus Watch, meaning it will most likely run WearOS. If that turns out to be the case, hopefully the OnePlus Watch will be powered by the newer mobile wearable processor Snapdragon Wear 4100, or the Wear 3100, seen in the OPPO Watch. However, there are no leaks about that, apart from speculations.
Now, a new leak shows us
two potential design options for the OnePlus Watch
: a more slim version, and a rugged version for what might be a more sporty smartwatch. Both designs have circular displays, which may be good news for those of you that would want a circular OnePlus Watch. The first variant might feature a leather strap, while the second one might come with a silicone band. A more formal option may also come at a later time.
OnePlus Watch features
Currently, there are no rumors about the specific features the OnePlus Watch will rock. We can reasonably expect health-related features such as heart rate monitoring, workouts, and sleep tracking to be present on the smartwatch. Additionally, we definitely want to see an Always-on AMOLED display like the one on Samsung Galaxy Watch 3 or OPPO Watch. Although leaks are scarce at the moment, we will keep this article regularly updated, so when new info comes out, it will be included here.
OnePlus Watch Battery life
Again, here we have a complete lack of leaks; however, we do have the OPPO Watch's battery life and, for the moment, we might base our assumptions on that information. The OPPO Watch has a 430mAh battery cell, which, on paper, seems quite generous for a smartwatch. The company states the battery lasts up to 30 hours. This might not be the case when the smartwatch is put through moderate or heavy use, as some report the battery life isn't as great as claimed.
Apple Watch 6
battery life is rated at 18 hours with normal usage, and when we were testing it, we found that that's about right, while the
Galaxy Watch 3
lasts for about a day with moderate to heavy usage in our tests. If OnePlus wants to rival Apple and Samsung, the OnePlus Watch should offer at least that.