When it comes to the T-Mobile-Sprint merger, Dish Network cannot lose says one analyst
2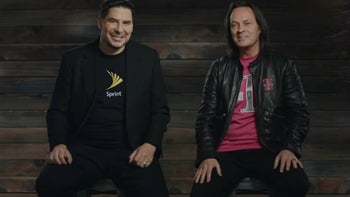 T-Mobile and Sprint are still looking to close on the $26.5 billion merger that would create a huge challenger to Verizon and T-Mobile. We've already pointed out the three remaining hurdles that the transaction needs to clear including approval from the California Public Utility Commission, a suit filed by 14 state attorneys general trying to block the merger, and approval from the Justice Department (DOJ). Obtaining the blessing from the DOJ will require T-Mobile and Sprint to sell assets to another company
to help build a new fourth major U.S. wireless provider
to take over from Sprint.
The plan is to sell Sprint's pre-paid Boost Mobile unit along with some spectrum to an interested buyer. So far, Dish Network appears to be the most logical candidate. After all, it has $33 billion worth of spectrum that it must use by next year, or lose. You would think that this would give Dish Chairman Charles Ergen the incentive to pull the trigger on a deal so that he can start building the wireless provider that he has longed to own. Back in 2013,
Dish struck out in a bid to buy Sprint
, losing to the carrier's present 80% owner SoftBank. But Ergen doesn't appear to be so quick to spend the $6 billion that it could take to buy Boost and the additional airwaves.
Google and Amazon could get involved as partners for Dish

At least one Wall Street analyst says that Dish is in a "win-win" situation.
According to Fierce Wireless
, on Tuesday Cowen analyst Gregory Williams sent his clients a note saying that Dish does have plenty of leverage here. The satellite content provider can demand a "sweetheart" deal from T-Mobile and Sprint that includes a concession from the FCC giving it more time to start using its spectrum, or it walks away. And if it does walk causing the T-Mobile-Sprint merger to collapse, both T-Mobile and Verizon could be knocking at Dish's door seeking to purchase some of its spectrum.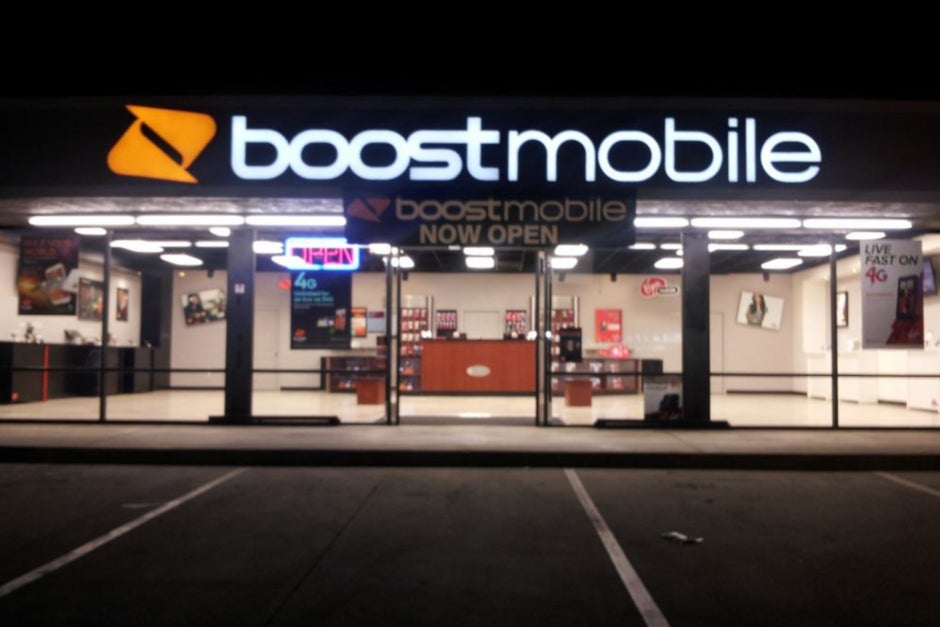 Will Dish Network buy Boost Mobile and help T-Mobile close on its merger with Sprint
Williams also said that there is no way that Dish can live with a cap proposed by T-Mobile parent Deutsche Telekom that would restrict a third party from buying more than a 5% stake in Dish Network. This was proposed to prevent a huge cash-rich company from partnering up with Dish and quickly turning Boost into a carrier that could immediately challenge the New T-Mobile. For example,
there are rumors that Google will join Dish
and help finance the cost of building a 5G network. Google has denied these reports. Amazon is also considered a possible partner for Dish. Whoever buys Boost will most likely sign an MVNO agreement with T-Mobile for five or six years while a new 5G network is being built for Boost's customers.
"We believe the 5% stake is too low and likely a deal-breaker. If Dish were to build a $7-$10 billion national wireless network (over ~3 years), lacking the expertise, wrought with operational risk, only then to compete with a long-standing oligarchy of three incumbent carriers, Dish will need a partner to defray the operation/financial risks and subsequently need a larger commitment than 5%. A deal with multiple operational partners is not out of the question."-Gregory Williams, analyst, Cowen
Meanwhile, the CEO of one of the largest private cell tower companies in the states says the merger should go through. Vertical Bridge CEO Alex Gellman says, "If you believe that 5G is the next industrial revolution and that it's critical for the U.S. to lead, this is a necessary step." The executive also agrees with our view that a merged T-Mobile-Sprint is a stronger competitor to Verizon and AT&T than the status quo. He states, "The bottom line is in my view is a fourth carrier is going to emerge if the market needs it. The fourth carrier we have isn't viable. It's better to let them merge into a third carrier and make a true competitor for Verizon and AT&T. I don't think the government needs to over-steer on this."