Samsung Galaxy Watch 2 is in the works under the codename "Renaissance"
14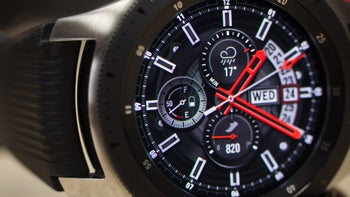 There wasn't really much doubt that Samsung would release a new Galaxy Watch this year, but now we have confirmation that the company is working on a new smart watch under the codename "Renaissance."
Last year, Samsung decided to bring its various wearables lineups under the Galaxy brand name. The first Galaxy Watch was launched in August 2018, alongside the Galaxy Note 9, so we're expecting to see the Galaxy Watch 2 unveiled around the same time this year, along with the Note 10.
Speaking of which, even though the Note 10 has already been leaked to death, we hadn't heard much about the Galaxy Watch 2 up until this point. Even now, we only know that it's codenamed "Renaissance," which could have exciting implications for new features and capabilities, but it could have also been chosen to fit in thematically with the Galaxy Note 10, which bares the codename "Da Vinci." It could also mean that Samsung is planning to expand cross-functionality between the two.
The leaked the Galaxy Watch 2 codename was reported on by
SamMobile
, who stated that the information was provided by an inside source. Model numbers for some of Samsung's upcoming wearable devices were also leaked recently, and they follow the same numbering convention that Samsung used for previous wearables.
As the expected August launch date draws closer, we are sure to hear much more about the Galaxy Watch 2 in the coming month.