Huawei's troubles could hurt the entire smartphone market, leading to another shipment decline
5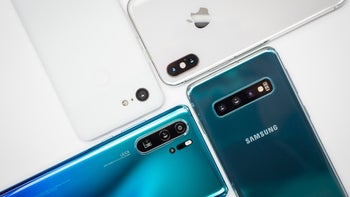 After putting on a brave face for the last few weeks and insisting
the Chinese company is prepared
for whatever US President Trump
might throw at it down the line
, Huawei has finally acknowledged its
incredible recent rise
through the ranks of the world's largest smartphone vendors is
likely to slow down
.
But while
Apple, Samsung
, and
Xiaomi are expected
to derive important gains from Huawei's global losses,
Canalys is taking a look today
at another big potential loser in this extremely complicated equation. The research firm thinks the entire smartphone industry will be hurt by "uncertainties surrounding the US/China trade talks, the US Executive Order signed on 15 May and subsequent developments."
Although it's obviously impossible to project the long-term repercussions of current tensions between the US and Chinese governments, as "subsequent developments" remain up in the air, Canalys is already reducing its 2019 smartphone shipment forecast to 1.35 billion units. That would represent a decrease of 3.1 percent from last year's total, which in turn marked a
worrying decline
for an industry that was used to steady, impressive growth until not long ago.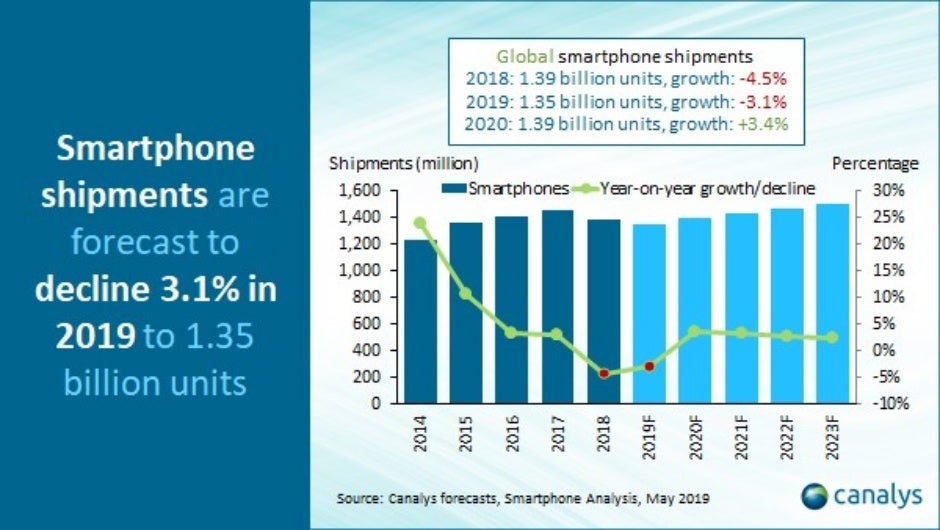 That essentially stopped when manufacturers got into a rut, failing to innovate like before and convince people to upgrade from their awesome high-end handsets to eerily similar and only slightly awesomer new flagships. With
the advent of 5G connectivity
and increasingly
bolder designs pursuing the foldable
and
bezelless dreams
, analysts are now widely expecting a (slow) recovery of global smartphone sales.
But if Canalys is right, we may have to wait until 2020 for a boost in shipments. Specifically, this year's 1.35 billion units are projected to rise to 1.39 billion for a sequential growth of 3.4 percent after consecutive declines of 4.5 and 3.1 percent in 2018 and 2019 respectively.
Of course, this year's total is exceptionally volatile and tricky to forecast, greatly depending on whether or not Huawei will ultimately be allowed to
continue doing business with US companies
. The current assumption is that "restrictions will be imposed stringently" on the Chinese vendor at the end of Trump's 90-day reprieve, hampering its overseas potential for "some time."