Apple Watch Series 4 ECG functionality is going live today with watchOS 5.1.2
5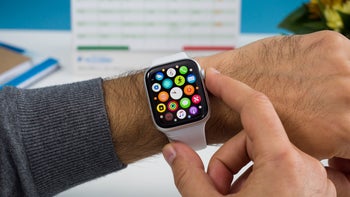 It was recently revealed that the Apple Watch Series 4's groundbreaking electrocardiogram (ECG) feature will be activated in the upcoming WatchOS 5.1.2 update. As previously announced, though, only US consumers will be able to take advantage of it. This is due to the strict regulations in place throughout international markets, though Canada may follow suit in the near future.
Today, Apple rolled out watchOS 5.1.2 to all Apple Watch models, making the long-awaited electrocardiogram feature available to Apple Watch Series 4 owners in the United States. The update also brings the irregular heart rate notification feature to all previous models, including the Apple Watch Series 1. To comply with US regulations, Apple has also announced that it will honor refund requests related to health features for up to 45 days after purchase. The Apple Watch Series 4 normally has a standard 14-day return period.
To take an ECG on your Apple Watch Series 4, you simply need to open the ECG app and hold your index finger on the side of the Digital Crown for 30 seconds. The Watch will then record your ECG and save it in the Apple Health app. From there, you can create a report and share your results with a doctor.
ECG reading capabilities are expected to become commonplace in wearables over the next year and could potentially help millions of users identify health concerns more quickly than ever before. Current data shows that anywhere from 2.7 to 6.1 million Americans may suffer atrial fibrillation – a statistic that can be lowered and much more accurately measured with real-time, on-the-go ECG readings. No wonder that the FDA is changing to a more flexible stance on wearables that offer this type of functionality. Fingers crossed that the functionality expands to other regions as well.
Recommended Stories