Sony's Xperia smartphone business lives on due to company's interest in 5G technology
34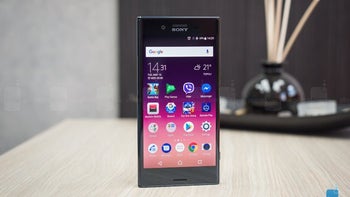 As some of you probably know by now, Sony announced that its
Xperia business unit will be downsized
again to make it profitable. The Japanese company doesn't want to give up its smartphone division even though it has been bleeding money for a very long time.
Apparently, Sony shipped only 13.5 million Xperia units during its latest fiscal year, about 500,000 units less than it initially predicted. It's the lowest number of smartphones Sony sold since forever and things won't improve going forward.
Sony forecasts it will ship 10 million
Xperia smartphones
in the current fiscal year, 4 million units less than it did last year. So why did Sony decided to shrink its Xperia business unit rather than sell it or close it down for good?
Well, it appears that Sony is very interested in
5G technology
and keeping its development in-house will surely cut costs while offering its benefits across all the company's businesses. The company's CFO Hiroki Totoki emphasized the importance of 5G technology for Sony in a statement and provided insights on how the smartphone business can be used to help develop it:
I would like to say a few things about the importance of 5G wireless technology in the context of our strategy for the smartphone business going forward. By enabling high-speed communication, low-latency and simultaneous connectivity, 5G, which is expected to be commercialized in the near future, is a technology which we view as having immense potential, since it can connect all portable devices to the cloud.In order to fully utilize this leading-edge technology, we need to retain in-house our fundamental research capability and capability to create related applications. By continuing to work on 5G in our smartphone business, we are aiming to develop 5G technology as a competency that can be used across the Sony Group.
The downsizing of the Xperia business unit means Sony will probably launch fewer smartphone models. Also, many of the company's low-end and/or mid-range Xperia series may be completely cut, as Sony is trying to focus on 5G, a piece of technology that is only supported by premium devices.