Sony hopes 5G will turn its Xperia brand into a sustainable business by 2020
21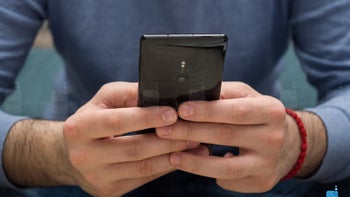 Sony has announced plans for its mobile unit to be a sustainable business by 2020. After a recent report hinted at Sony moving
away from the smartphone business entirely
, it appears this is not the case. During the unveiling of the brand's mid-term update for 2018, the company's new CEO detailed the future of the Xperia line, admitting that product improvements have not been fast enough in recent times.
Highlighting the company's
recent sales decline
, the Japanese brand noted that these have often missed expectations, ultimately affecting the mobile unit's revenue significantly. And, despite significant cost-cutting measures in the hope of counteracting this,
Sony
did note that there has also been a sharp rise in component costs for the business in recent times, something that has played a part in the company's new goal of having a "lean, agile" mobile division by 2020, "without an excessive focus on revenue and units sold."
Going forward, the Xperia brand's objective will be rolling out
5G technology
to consumers across the globe in a profitable manner. These mobile offerings will then be combined with the company's other products and services that are capable of taking advantage of 5G in the hope of adding value to the new technology. Together, this strategy should help improve efficiency when it comes to rolling out 5G across different consumers markets. In addition, Sony has also announced that Europe will play a major role in the future of its smartphone business. Specifically, it confirmed that it will be creating various "strategic partnerships with operators" that will then be combined with an improvement of traditional sales channels.