Google Maps Material Design 2.0 makeover continues in latest update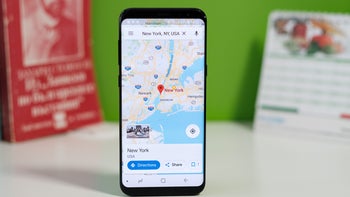 At I/O 2018, Google announced that a Material design overhaul will be coming to the company's first-party apps in the months following the conference. Since then, many apps — including Google Photos, Keep, Assistant, Gmail, and Maps — have received the Material Design 2.0 makeover. Google Maps in particular, however, seems to be a work in progress, still.
After the majority of its user interface got redesigned last year, Google Maps is now getting its search interface refreshed. Following Google's (seemingly uncertain) guidelines, the update introduces new typography to Maps with the Product Sans font, accompanied by bolder, more colorful icons next to search results. The results themselves are now also nested in a solid white page, whereas before they were listed in a card-style box against a gray background.
Android Police
reports that this change is likely triggered by a server-side switch (as if that's a surprise), so you may not get the new search interface at the same time as other folks. Fret not, however, for it is headed your way! Such is the fate of a Google service – changes are made all the time, and by the time they reach you, a new update is rolling out to someone else.