LG G Watch Review
26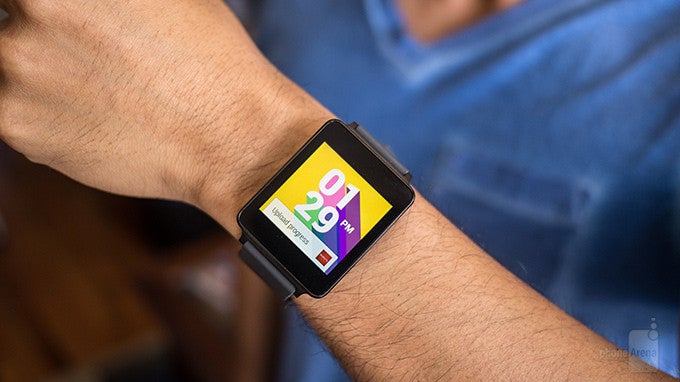 Introduction
Hey! Look! Samsung isn't the only major player in town getting into the lucrative smartwatch space, seeing that other Korean company is also down in making its presence known. After all, who doesn't want to get into the business, now that Google unveiled its new smartwatch platform in Google Wear. Interestingly enough, this isn't the first time LG is breaking into the space, as they brought to market the PRADA Link back in 2008 to be companion to the LG PRADA II phone.
Diving into a new endeavor with the LG G Watch, LG is looking to get a jump start with Google's new smartwatch platform. Without a doubt, it already has stiff competition against the other smartwatch on the scene – the Samsung Gear Live, which goes on sale at the same time as LG's offering. In the greater scheme of things, LG has more to prove because this, of course, is their first serious contender in quite some time. Considering that the LG G Watch is competing in the Android space, will we see some rust with the results from its champion?
The package contains:
microUSB cable
Wall charger
proprietary charging cradle
Quick start guide
Design
Things couldn't be any more boring with the LG G Watch's design.
Ugh, it's so disheartening when anticipation for a smartwatch reaches a swell, only to be dashed the moment it's officially unveiled. Well people, that's exactly the feeling we get here as we look at the LG G Watch. Quite frankly, its design language is in stark contrast to the Samsung Gear Live, which boasts a substantially more appealing look.
Rather than employing a cutting-edge design, one that's needed to stand out over the impending competition, the LG G Watch fails to impress with its antiquated appearance. Boxy, boring, and uninspiring are all words that describe the LG G Watch's design, which to our dismay, isn't something we'd remotely consider to want to have worn on our wrist. The render photos of the watch looked good, but in reality, it's far outcry from that.
Even though it appears to be constructed entirely out of plastic, it actually consists of a PVD coated stainless steel frame, which has a decent amount of sturdiness. We're glad to see that it features an IP67 rating, which means that it's water resistant to survive immersion in 1 meter of water for up to 30 minutes. Due to its boxy shape, it doesn't make for the most ergonomic or comfortable feel. In addition to that, the rubbery band screams conventionality to the teeth, as the entire thing looks more like a Casio calculator watch, instead of a premium timepiece.
There's no physical button on the LG G Watch, but there's a pinhole sized recessed button, and 5 gold colored contact tips used for charging the unit on its underside. Indeed, the lack of any button adorned on the LG G Watch gives it a uniform, clean look, but it's still not enough to wash away the overall bland tone of its design. Seriously folks, it seems as though LG rushed and didn't take things too seriously – a shame to tell you the truth!
Display
Just like its design, the LG G Watch's 1.65-inch IPS LCD display fails to impress with its bland looks.The LG G Watch's 1.65-inch 280 x 280 IPS LCD display also fails to impress. First, let's talk about detail: it strangely sports a lower resolution than that of the Samsung Gear Live's display. Okay, we'll admit that we're able to make out details so that we're not squinting closely at the panel, but it would've been nice to have something higher in resolution to give it a crisper look.
However, what really irritates us the most is the screen's bland color reproduction and poor viewing angles – the combination just doesn't sit well with us, especially when it's a watch we're dealing with here. Slightly tilting it causes the display to distort, causing colors to fade in tone. On the other hand, its potent brightness output makes it relatively easy to view outdoors when the sun is out.