The best Samsung phones - updated May 2022
We may earn a commission if you make a purchase from the links on this page.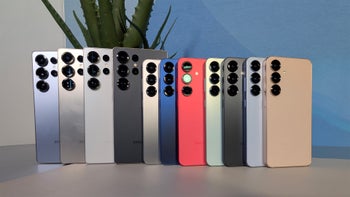 Samsung
is the leading global phone maker for a reason, and that reason is innovation. Ever since the first
Galaxy S
, Samsung has been relentlessly pursuing unique technologies like OLED display panels, or innovative camera solutions like dual optical zoom. The South Korean company's innovative and cutting-edge tech culminates in phones like the
Galaxy S22 Ultra
.
Apart from selling top-notch and stunning and powerful flagship phones, Samsung has a rich variety of handsets for every user out there, from 5G midrangers, to
innovative foldable phones
. Samsung has it all, and does it well, all the while it keeps introducing new designs with the same powerful experience it's famous for. The Galaxy S22 lineup reveal only confirmed those impressions, as the three phones joined the multitude of great Samsung phones for all needs right off the bat.
So, what is the best Samsung phone?
Best Samsung 5G phones list


Galaxy S22 Ultra - the best Samsung camera phone with the brightest display and an S Pen stylus silo.
Samsung Galaxy Z Fold 3 - the pinnacle of a futuristic foldable phone trend that Samsung itself created.
Galaxy Note 20 Ultra - the best Samsung phone with an S Pen silo (that's not as expensive as the S22 Ultra)

Galaxy S22 and Galaxy S22+ - fantastic Android smartphones - they make little compromise and just aren't as overkill as the S22 Ultra.
Galaxy S21 FE - the best value for money phone Samsung has ever released so far.

Samsung Galaxy A53 5G - a great value with solid performance and good cameras.
Best Samsung flagships
Samsung Galaxy S22 Ultra
The grandest, the meanest, the best Samsung Galaxy S line phone right now - the S22 Ultra! The unique Galaxy S21 Ultra is present in two of our "best" awards rarely seen together in a flagship - for camera and display, and battery life. The S22 Ultra has the brightest phone screen we've tested, and a rather long battery life for its class, not to mention the RAW power of its camera detail.
Sporting Qualcomm's premium Snapdragon 8 Gen 1 processor, or the Exynos 2200 outside of the States and Korea, this phone can easily handle any task you throw at it. It sports a gorgeous 6.8-inch 120Hz refresh rate AMOLED display, which delivers a great viewing experience from all angles, making sure you enjoy looking at this phone while gaming, scrolling through social media, or browsing.

This phone is a beast in terms of performance. But the Galaxy S22 Ultra's prowess doesn't end here. It is one of the
best camera phones
in 2021 with its quad camera system, sporting a 108MP main sensor, two zoom cameras and an ultra-wide one. Features the S21 Ultra's camera brings to the table are 12-bit HDR RAW photos, Bright Night mode, Portrait mode with improved separation for selfies, Zoom Lock for clear shots at up to 100x.
On top of everything we already mentioned, the S21 Ultra has a generous 5,000mAh battery cell, which ensures the phone keeps the lights on for a day of heavy, intensive usage. It beats the
best in battery life
out there. And it supports the Note's S Pen. And it supports 5G... Well, if you want to go all-in and get the best Samsung phone in 2021, the Ultra is the one to get.
The one and only Galaxy Z Fold 3 is the pinnacle of a futuristic foldable phone trend that Samsung single-handedly crafted from scratch! Samsung Galaxy Z Fold 3 fulfills the true promise of foldable phones - a big display only when you need it - better than anyone else due to Samsung's unique flexible screen expertise.
The Z Fold 3 is a headturner with a durable build, cool color combos, and a unique S Pen stylus support that is hard to replicate. To top it all off, Samsung is increasingly moving the Z Fold 3 price point towards the mainstream despite its futuristic looks and feel in your palm and pocket.


Samsung Galaxy S22 and Galaxy S22+
Going down the best 2022 Samsung phones totem pole we find two options rolled into one - the Galaxy S22 and S22+ - equal in hardware and performance but not size and fit. And yes, you get big new 50MP camera sensors as well as adaptive 120Hz screens!
The Galaxy S22 and the S22+ are a part of the flagship S22 series, and both feature quite the similar specs. The slightly smaller Galaxy S22 is for you if you want the flagship experience with a more compact phone size. The S21 features a 6.1" AMOLED display, a versatile triple camera system with a new 50MP Samsung GN3 sensor, and of course, Qualcomm's mightiest at the moment Snapdragon 8 Gen 1 processor (or the Exynos 2200 with AMD graphics outside of the States and Korea).

The Galaxy S22+ is slightly bigger than its sibling with a 6.6-inches display. The triple camera system here is the same as the regular S21; however, it does have a bit more battery at 4500mAh in compared to the vanilla S22's 3700mAh. Both phones can handle any task you would expect a modern flagship to handle perfectly, with no hiccups whatsoever. Plus, they now have a great main camera and a quality 3x telephoto zoom shooter.

Best midrange Samsung phones
Samsung Galaxy Note 20 Ultra
The Note 20 Ultra is now the budget Samsung phone option for lovers of the Note line and its S Pen silo.
Equipped with the Snapdragon 865+, it is powerful enough for most all games and tasks you want to achieve on a phone. Its big 6.9-inch AMOLED display is what we have come to expect from a Note phone.

On top of that, the Note 20 Ultra comes equipped with a mighty 108MP main camera, complemented by a 12MP telephoto and a 12MP ultra-wide cameras, capturing beautiful images with saturated and vivid colors, a bit "better than reality" actually. Combine this with the S Pen and the largest battery in the Note line, you are in for a win if you go for the Note 20 Ultra. And let's not forget the gorgeous design the Note 20 Ultra sports, with trendy look and slim bezels.


Samsung Galaxy S21 FE
The Galaxy S21 FE is one of the best Samsung phones in 2022 because it is a success across all categories necessary for a great user experience - versatile camera, display refresh, and long battery life.
Equipped with the 2021's flagship processor, the Snapdragon 888, a fast 120Hz display refresh rate and a telephoto zoom, it comes at a way cheaper price than one would expect for such specs. Samsung has cut corners exactly where it should have (glasstic body, for example) with this one, achieving a great performing phone for a midrange price.

The S21 FE is the best value-for-money Samsung phone you can get your hands on right now. Everything you would need from a good phone is present here: Samsung has equipped the S21 FE with a great triple camera system that includes 12MP main and ultra-wide shooters, and an 8MP 3x telephoto optical zoom camera as well. There is a generous 4500mAh battery and fast 25W charging to round up the great $600 offering. If you want a flagship performance in a mid-range phone, the Galaxy S21 FE is the one to get.
Best value Samsung phones
Samsung Galaxy A53 5G
The Galaxy A53 5G is currently Samsung's best mid-range phone, a reliable successor to the Galaxy A52.

The Galaxy A53 was announced on March 17, and it is currently the best mid-ranger for many reasons: it has stable performance, larger battery, higher screen refresh rate, and a changed design from its predecessor.

Sporting an Infinity-O (what Samsung calls its punch-hole style screens) Super AMOLED 6-5-inch display, with a 120Hz refresh rate, the Galaxy A53 5G is a gorgeous phone for media consumption, watching YouTube. Coupled with Samsung's own Exynos 1280 built on the 5nm process, this phone, according to Samsung, has 2.1 increased performance for GPU and APU when compared to its predecessor.
On top of that, AI enhancements deliver improved photo quality despite the phone rocking the same camera system as the A52. Overall, it is a great phone if you're on a budget, but still want a reliable and powerful phone.
A great Galaxy for everyone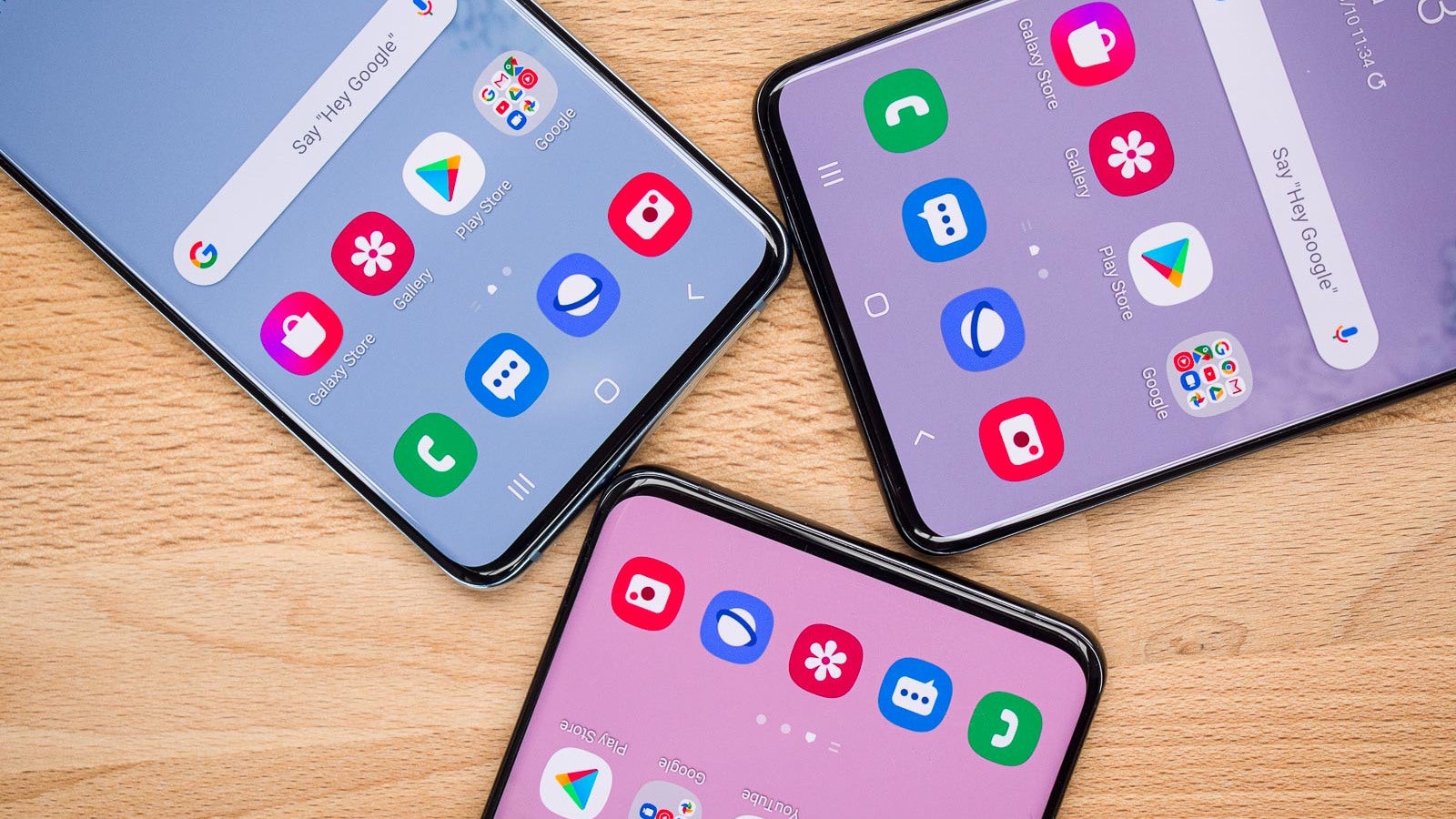 As the market leader, Samsung knows how to make phones that make users happy. The flagship phones that Samsung releases are always next to impeccable performance and camera beasts with features hard to replicate by the direct competition.
The value Samsung phone users can be certain they get a great phone with little compromise in design and features, too. And, on top of everything, all of our entries in the best Samsung phones list now support 5G, the future of mobile network standards.

Arguably the best thing about Samsung phones is that the company makes products across all categories: from budget-friendly devices for your mom (if she's not a tech nerd, though) to mid-rangers, to top-performing premium phones. This means that there is a great Galaxy phone for everyone.

Galaxy
(astronomy) a collection of star systems; any of the billions of systems each having many stars and nebulae and dust
More (Definitions, Synonyms, Translation)
cheap
relatively low in price or charging low prices
More (Definitions, Synonyms, Translation)