Best Samsung phones in 2023: our top picks
We may earn a commission if you make a purchase from the links on this page.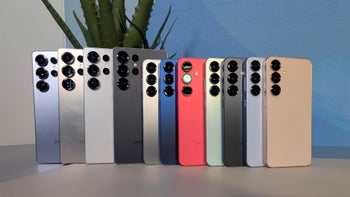 Samsung
has been in the mobile tech game for a while - bringing exciting innovation, high-quality performance and a rich variety of features. Samsung phones, especially flagship devices, are usually among the
best Android phones
you can buy right now, and that's for a reason: Samsung knows how to make a premium phone.
Be it software with loads of features, be it bright and beautiful display or a versatile and innovative camera: Samsung's phones are rocking it, and this is the reason why they often make it to the top of the
best smartphones
altogether.
So, whether you're looking for a reliable battery life or stellar photos, whether you're looking for a strong performance for the latest games or a beautiful display to stream content, you're in for a treat with Samsung - the company's got you covered.

Right now, the best overall Samsung phone on our list is, hands-down, the newly-released Galaxy S23 Ultra. This flagship impresses across all categories, and shines among the plethora of devices we've tested over the years, including the latest iPhones, Pixels, and rivals.
You may want the best Samsung phone, you may want a mid-ranger or a foldable. Samsung has many models on the market, and we're here to help you with picking yours. Now, without further ado, let's jump straight into our list of the best Samsung phones you can buy right now.

Which is the best Samsung phone right now? - here is our list
Galaxy S23 Ultra
best Samsung phone overall, the newest Samsung phone

The grandest, the meanest, the best Samsung Galaxy S line phone right now - the S23 Ultra! This one is the best Samsung phone overall and the best new Galaxy phone as it ticks all the boxes of what one would expect from a premium flagship phone in 2023.

The S23 Ultra has one of the best displays on a smartphone we've seen. It sports a gorgeous 6.8-inch 120Hz refresh rate AMOLED display, which ensures a great viewing experience from all angles, making sure you enjoy looking at this phone while gaming, scrolling through social media, or browsing.
On the other hand, the S23 Ultra also sports an industry-leading camera. Featuring a quad camera system with a 200MP main sensor, two zoom cameras, and an ultra-wide camera, the S23 Ultra can handle any lightning condition and ensure you catch every moment in a stunning photo. Photos turn out great with detail, great dynamic range. Nightography and Portrait mode are improved upon its predecessor as well.
But that's not all! The performance of this Samsung phone is epic: it comes with the premium flagship-grade Qualcomm's Snapdragon 8 Gen 2 for Galaxy. This powerful chip means the phone can handle any task (including very demanding gaming) without a hiccup. Be it heavy games or power-user-level multitasking, the S23 Ultra won't have any issue with whatever it is you want to do.
Its battery life is also up there with the best Samsung Galaxy phones and the best phones overall. The S23 Ultra has a generous 5,000mAh battery cell, which ensures the phone keeps the lights on for a day of heavy, intensive usage. It beats the best in battery life out there. During our tests, the phone lasted 18h and 57 min on continuous web browsing, 8h 54 min continuous video streaming, and 7h 13 min on non-stop 3D gaming. Pretty impressive, we might add! If you want to go all-in and get the best Samsung phone right now, the Ultra is the one to get.
Galaxy Z Fold 4
best foldable phone from Samsung
The Galaxy Z Fold 4 is ideal for multitaskers - after all, it's a phone and a tablet at the same time. And, of course, it comes with all the perks of a premium Galaxy phone, making our list of the best Samsung phones without any struggle.
First, let's talk about this phone's display quality. We're talking here about two displays - the 6.2-inch outer display (a.k.a the "cover display") and the big 7.6-inch flexible display that you will look at when the phone is unfolded. The cover display is ultra-smooth and rocks vibrant colors, and you can use it for basically anything, just like a regular phone. When you unfold the Z Fold 4, you have the beautiful internal display. Both displays support 120Hz refresh rates for buttery-smooth animations and transitions.
But that's not the only thing the Z Fold 4 is great at. The foldable also rocks a pretty good camera. You'll have a capable 50MP main camera with Optical Image Stabilization (OIS - ensures to minimize blurring as much as possible), a 12MP ultra-wide, and a 10MP telephoto with OIS and 3X optical zoom (regular phones use digital zoom, and the optical zoom ensures better quality of the zoomed-in photos). The camera quality is great - bright skies look good, colors are accurate and there is no over exposure. Details are also great, on people, buildings, and vegetation.
Under the hood,the Z Fold 4 rocks the powerful Snapdragon 8+ Gen 1, a flagship late 2022 processor which ensures smooth performance. With the improvements in multitasking (including a fixed bar when you open an app, split screen and windowed multitasking), this phone has become a wonderful device for tech enthusiasts or people who want to enjoy movies and videos on a big screen. Yep, it's one of the top Galaxy phones for a reason.

What about battery life then? The Galaxy Z Fold 4 has a rather small 4,400mAh battery, but this shouldn't fool you: the Z Fold 4 is no slouch when it comes to the battery life. It performs notably better than its predecessor and pretty much on par with other flagship phones. During our battery tests, the Fold 4 lasted 12h 43 min on non-stop web browsing, 8h 47 min continuous video streaming, and 4h 28 min on 3D gaming, so you can pretty much watch videos the whole day at work and still get home with some battery life left (we don't recommend you slacking at work though, wink-wink).
best clamshell foldable phone
Samsung's finally nailed the clamshell foldable phone! The Z Flip 4 is one of the best Samsung phones and one of the best foldable phones out there, and it's been notably improved from its predecessor.

As any foldable, the Z Flip 4 has two displays. Once you unfold it, you are greeted with a beautiful 6.7-inch AMOLED display with a narrow 22:9 aspect ratio, ideal for scrolling or watching movies. You get impressive colors on this AMOLED display. Also, it has a dynamic 1-120Hz refresh rate for buttery smooth scrolling (it can go low to 1Hz if you're looking at something static to save battery life and up to 120Hz for a fluid experience when browsing or UI interaction). The cover screen is still quite small but has gotten a few new widgets and functionalities.
As for the camera,you have a dual camera system on the Z Flip 4. There's a 12MP main camera and a 12MP ultra-wide shooter - pretty standard specs. The dynamic range is improved from its predecessor, but it produces colors that are on the more saturated side (some people call this a "Samsung look", basically colors that are better than reality - brighter and lively).

Powering the device is a Snapdragon 8+ Gen 1 processor (same as the Z Fold 4), a beast of a chip which is receiving universal praise. Thanks to that, the Z Flip 4 is plenty fast and hiccup-free. It's not ideal for gamers because it throttles a bit on heavier and demanding games, so maybe go for the S23 Ultra if you're a gamer.
As for battery, the Z Flip 4 sports a 3,700mAh battery cell, which is 12% bigger than the one in the Z Flip 3. On our extensive battery life tests, the Z Flip 4 scored pretty well being up there and above phones like the Galaxy S22 or the iPhone 13, including surviving quite good during continuous YouTube playback. During our tests, the the Z Flip 4 lasted 11h and 40 min on non-stop web browsing, 9h 45 min continuous video streaming, and 5h 8 min on 3D gaming. So, the numbers indicate you can get quite enough juice out of this bad boy without worrying to much about a dead battery.
All in all, if you're looking for a clamshell phone from Samsung, you should go for the Galaxy Z Flip 4.

Galaxy Note 20 Ultra
best affordable Samsung phone with an S Pen silo
The Note 20 Ultra is the last model from the dedicated Note-series, at least for now. Released in 2020, now it's a more affordable option for all of you who would like an S-Pen Samsung phone for less money.

The Note 20 Ultra features a 6.9-inch Dynamic AMOLED screen that looks beautiful and premium. Colors are gorgeous and the display has excellent viewing angles. You get 120Hz refresh rate for smooth animations, which is by now a standard in the industry.
But the Note is also sporting a great camera system. There are three lenses on the back of the Note 20 Ultra: a 108MP main camera with OIS, a 12MP ultra-wide, and a 12MP 5X periscope telephoto camera for zoom. The images captured with this phone have saturated and vivid colors. Low light images also look great.
Under the hood, the Note 20 Ultra is powered by the Snapdragon 865 Plus (which was a flagship processor in late 2020) paired with 12GB of RAM. You can multitask efficiently, and the chip is quite capable even for 2023. Of course, it won't be as fast as, say, the S23 Ultra, but it is still good enough for regular users.

Keeping the lights on is a generous 4,500mAh battery. With 120Hz screen enabled, the phone lasts a full day even with heavier usage. If you want to save battery, switching to 60Hz gives a big difference here. During our battery life tests, the Note 20 Ultra lasted 9h and 33 min on non-stop web browsing, 7h continuous video streaming, and 5h 9 min on 3D gaming.
All in all, the Galaxy Note 20 Ultra is quite a good option for 2023 for people looking for a Note phone for less money.

Galaxy S23
best compact flagship from Samsung right now
The Galaxy S23 is the 'vanilla' model from the Galaxy S23 trio. It is a great compact-ish flagship phone for all of you who want to spend less but still get the best from Samsung. Basically, the best compact Samsung phone at the moment.

The 6.1-inch AMOLED display that the Galaxy S23 sports is a pleasure to look at. It has vivid colors and sharp image, and now it's turning up the brightness up a notch to 1,750 nits of peak brightness, so you won't struggle to look at it even in the bright sunlight.
As for the camera, the Galaxy S23 camera doesn't bring an upgrade over its predecessor, at least on paper. It's still a pretty good 50 MP main, 12 MP ultra-wide, and 10 MP telephoto combo like last year. However, the Galaxy-edition Snapdragon 8 Gen 2, the processor this phone is sporting, and its power changes things - the S23 has more realistic colors and a powerful HDR.
Speaking about the processor under the hood, the flagship-grade Snapdragon 8 Gen 2 for Galaxy performs excellent with any task you throw at it. Thanks to the better heat dissipation in the S23 over its predecessor, the performance remains fast and furious over longer periods of time. Ideal for heavy users and gamers, we might add.
Another area of improvement over last year is in the battery department. Samsung has graced the Galaxy S23 with a bump in battery size over its predecessor. The phone performs better than the S22 in battery life across all our extensive battery tests. During our battery life tests, the S23 was able to hold on for 15h and 21 min on non-stop web browsing, 8h 6 min on continuous video streaming, and 6h 7 min on 3D gaming. So, the battery life of this bad boy is reliable and up-there with the iPhone 14.
Thanks to all of this, the Galaxy S23 gets its deserved place as probably the best Samsung phone for the money.
ideal option for those on a budget
Samsung's S-series Fan Edition models are usually widely popular, however, there's no S22 FE this year. The Galaxy S21 FE is one of the top Samsung phones at the moment if you're looking for an even cheaper, but powerful device.

The FE features a 6.4-inch flat screen with a great Super AMOLED, with high brightness for comfortable outdoor use and beautiful colors, just as you'd expect out of a Samsung phone. The S21 FE also features 120Hz refresh rate for buttery-smooth scrolling.
The phone's camera is also quite good for this phone's price - the S21 FE has a decent 12MP main camera, a 12MP ultra-wide cam, and an 8MP telephoto shooter. The photos turn vibrant and lively in good lighting conditions, looking quite nice. The 3X zoom camera provides a solid amount of detail, and nighttime photos also look good enough for its price.
Sporting the Snapdragon 888 chip (a flagship chip from 2020), the S21 FE is a flagship thing, but it is not quite as fast as the S22 or S23. Also, the S21 FE comes with 6GB of RAM for multitasking, while more premium Galaxies usually have 8GB or even 12GB RAM on board. However, in daily use the S21 FE fees zappy and reliable.

In the battery department,the Galaxy S21 FE comes equipped with a 4,500mAh battery, which is about average for its size and form factor. You get reliably a full day of use, even if you're on the more power-user-side of things. During our battery life tests, the S21 FE managed to keep the lights on for 9h and 39 min during web browsing, 7h 19 min continuous video streaming, and 4h 55 min on 3D gaming.
Galaxy A54
best Samsung A-series phone
The Galaxy A54 is currently the best Samsung A-series phone. It is currently the best mid-ranger Samsung has, and it was announced on March 15, and was available in stores on April 6.

The Galaxy A54 5G comes with a (slightly-smaller when compared to last year) 6.4-inch Infinity-O Super AMOLED display, with a 120Hz refresh rate for smooth animations. Colors look nice and vibrant and the viewing angles are great on this display.
The Galaxy A54 comes with refinements in the camera department. There are three rear cameras: a main camera with a 50-megapixel sensor, an 8MP ultra-wide shooter, as well as a 5MP macro camera, while on the front you get a 32MP camera. As for the photos, they turn out quite good. Yes, you do have your typical Samsung processing with oversaturated (better than reality) colors, but the previous model kinda overdid this, while the A54 5G tones it down. Night photos are also just slightly better than last year.
As for performance, the Galaxy A54 5G is equipped with Samsung's own Exynos 1380 SoC, that's bringing some improvements over last year. This might not be your phone if you're a gamer and want to run games at high settings (there may be some hiccups or struggle), but for regular things like web browsing or watching movies, it performs good enough with the occasional stutter here and there.


The Galaxy A54's battery life is very good. The phone has a generous 5,000mAh battery cell and can go a full day of heavy use, even with the 120Hz refresh rate turned on. Just like its predecessor, this phone is strong in the battery department, so you won't be disappointed.

Honorable mentions
Samsung has loads of phones and some deserve to be mentioned even though they didn't make it to the above list for specific reasons. Despite that, they're still quite good and deserve to be included.

Not available in the U.S., but great mid-ranger and great price-to-quality ratio
The Galaxy A34 is unfortunately not available in the U.S., but European and U.K.-based buyers can get their hands on it. It's a mid-range phone announced together with the Galaxy A54 in March of 2023.
Overall, this phone offers a great experience for its price of 399 euros in Europe and 349 British pounds sterling in the UK.
It has a great display for its price with a high-quality resolution of 2400x1800 (FHD+) - a resolution that's hardly distinguishable from higher resolutions, so you get a crisp picture and 120Hz refresh rate for smooth scrolling and animations.
The camera is also quite good. You get a standard for a mid-range phone 48MP main camera, complemented by an 8MP ultra-wide and a 5MP macro snapper. The camera performs similarly to its predecessor, the A33. The colors are bright and cheerful and the details are good.
Under the hood, the A34 is powered by a MediaTek Dimensity 1080 chipset - a mid-range chip that ensures a good performance while doing basic tasks like browsing the web or social media. The chip struggles slightly with heavier games and tends to stutter (we tested it with some demanding games like Apex Legends), but with some lighter games, it performs alright.
And as for the battery, the Galaxy A34 is solid. It comes with a generous 5,000mAh battery capable of lasting up to two days with regular use, and even more, if you use your phone less often.
Last year's flagship. Although not as good as the S23 Ultra, still a powerhouse in 2023
The Galaxy S22 Ultra is Samsung's flagship phone from 2022, which now has a successor in the face of the S23 Ultra. Despite having a successor though, this phone is very good for 2023, and you may also find it on a bargain here and there for an even better bang for your buck.
The Galaxy S22 Ultra has the same size display as its successor - a 6.8-inch screen. It also has the same peak brightness (1,750 nits) meaning it gets as bright in sunlight as its successor, a level that's actually better that lots of competitors. You also get balanced colors and sharp details on the display.
The camera on this phone is quite impressive. It features a 108MP main sensor, a 12MP ultra-wide, a 10MP telephoto, and a second 10MP telephoto which can go up to 10X periscope zoom (gives better quality images than the regular zoom on other phones, which is just digital zoom). As for photo quality, the S23 Ultra beats this one just when you start to nitpick, otherwise, the S22 Ultra delivers great-looking photos with sufficient detail and pleasant colors.
Under the hood, the S22 Ultra comes with a Qualcomm Snapdragon 8 Gen 1 chip - a flagship processor for 2022. In Europe, users get an Exynos 2200. Both chips are awesome for regular use and gaming. Controversially enough, the Exynos is slightly slower than the Snapdragon, but this can only be really seen in benchmarks, and in real life, you would hardly feel the difference.
The S22 Ultra sports a 5,000mAh battery cell. When used normally, the phone should last about a day. If you take a lot of photos or game a lot, the battery may drain faster, so do keep that in mind. All in all, the S22 Ultra's battery life is average when compared to its competitors.

PhoneArena Rating:
8.8/10
. Read the full
Galaxy S22 Ultra review
here.
Best Samsung phones - benchmarks and test results
As we mentioned already, we have extensive tests that we put every phone through to ensure it is up to standard. Here, you can see the results from our battery, performance, and display tests for all the phones in this list.
First off, starting with displays:

Then, let's see how all these top Samsung phones perform on benchmarks.

And last but definitely not least, check out the results from our extensive battery tests on all of the best Samsung phones available right now.

Why should you trust this buying guide
The Author
Iskra Petrova
is a member of the PhoneArena team who enjoys writing news about the latest tech gadgets or situations in the mobile tech world. She also loves finding the best deals on tech and enjoys helping people find what they need, whether it is a deal offer on the newest iPhone, a gorgeous case or an accessory, or the best phone available for them. In her free time, she loves to write and paint.
The Publisher
PhoneArena has been around since 2001 as a platform where phones can be explored, compared, and pitted against each other. For the 20 and more years since we first started, we've been evolving and growing our expertise, leading an audience of over 5 million monthly US readers navigate through the mobile tech world.
The Approach
We believe that there is not one true phone that is "the best" as each user has their unique needs and preferences. However, we make sure to test every phone through a wide range of testing procedures and review approaches, so we can find where each phone shines and what it lacks, and we strictly follow our
rating guidelines
. We also give our professional opinion about each phone to help you make an informed decision on which Samsung phone is "the best" for you.
What makes Samsung phones stand out in the market?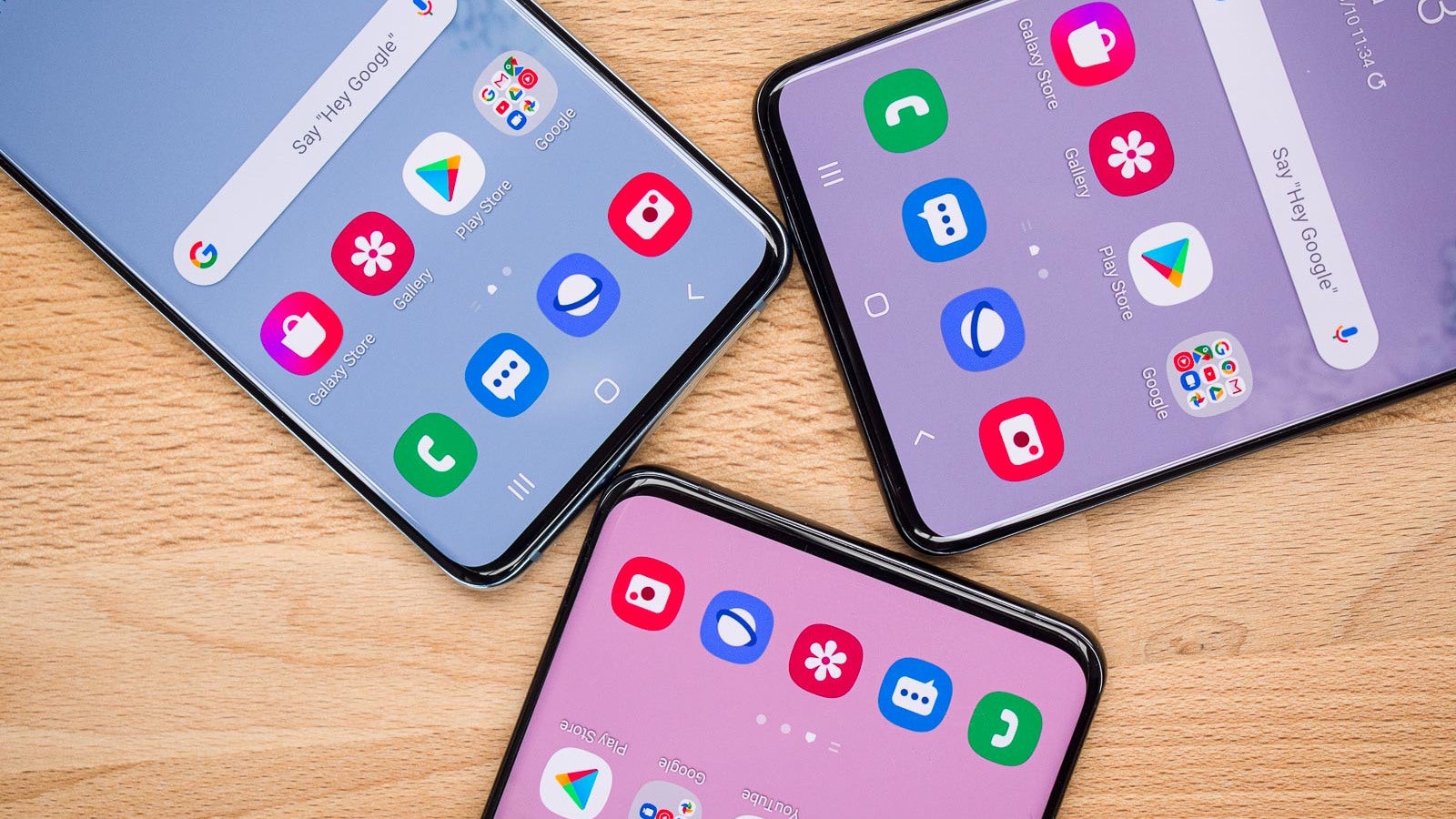 As the market leader, Samsung knows how to make phones that make users happy. The flagship phones that Samsung releases are always next to impeccable performance and camera beasts with features hard to replicate by the direct competition.
The value Galaxy phones bring is also that Samsung phone users can be certain they get a great phone with little compromise in design and features. And, on top of everything, all of our entries in the best Samsung phones list support 5G, the future of mobile network standards.

Arguably the best thing about Samsung smartphones is that the company makes products across all categories: from budget-friendly devices for your mom (if she's not a tech nerd, though) to mid-rangers, to top-performing premium phones, capable of handling anything you throw at them. This pretty much means that there is the perfect new Samsung phone for anyone.

Which series is best in Samsung A, Z or S (how to choose)

The most important difference between the three series is actually price. The Galaxy A series are cheaper, and therefore they come with mid-range specs, processors, and cameras. If you're on a budget, you can safely go for a Galaxy A – you will still get a great Samsung experience, just without some of the bells and whistles of a flagship phone.
The S series are the ultimate flagships – and they come with flagship prices. If you want the best processor on the market, the best performance, and the best cameras Samsung has, you should be looking into the Galaxy S-series.
The Z-series are Samsung's foldable phones. They also come with the latest processors and are very expensive. The difference between the Z and the S series is mainly the foldable factor and the camera systems. If you're looking into an innovative phone and you can benefit from the added value of a foldable screen, you may want to look into the Z series.

All in all, to make the best decision, you can check out our reviews on the phones you're interested in. We also have many comparisons like the
Galaxy S23 Ultra vs Z Fold 4
which list all the differences between the most premium S and Z device right now (including chip and display benchmarks, camera samples, and battery tests!).
How we picked the phones in this guide?
If this is not your first time at PhoneArena you probably know that we've tested and continue to test thousand of phones, including all the hot ones as they come out. Our tests include extensive chip and display measurements, battery tests, and real-time use. The Samsung phones in this guide have all undergone our extensive testing and have managed to earn a great score from our team of reviewers.

Finding the best device across a given price category is not an easy task, but thanks to our experience with different phones (not only Samsung phones, but other Android phones or iPhones), we've managed to establish the main categories which make a great phone great.
We take into account the display quality, the processor and how it performs (both in real life and in benchmarks), the battery life, the cameras and the camera quality in a variety of scenarios, as well as features, design, price, and availability of a given device. And of course, all of these aspects of a given phone are compared to its competition to ensure it is the best phone Samsung can offer.
We test the phone's performance running popular benchmarks. For battery life, we run extensive tests on the phones to measure how much they will last given a specific task - either browsing, YouTube continuous playback, and 3D gaming. We also measure the speed at which phones charge.