T-Mobile vs AT&T and Verizon unlimited 5G plans price comparison
8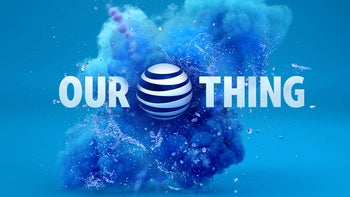 With US carrier price wars subsiding, your hunt for the best unlimited 5G data plan now comes down to other variables like coverage and perks, so, after AT&T nixed its free HBO Max offering, it's time to take another look at the plan prices that the three big carriers offer.
AT&T does well with the coverage/price/perks ratio crown of the high-end 5G plans, with no cap and 50GB hotspot per line but no more HBO Max.
T-Mobile takes the cake with the cheapest 3-line $120/$140 Magenta/Max 100GB/unlimited 5G plans, and wider 5G coverage.
Verizon's plans are the most expensive, but the 4G fallback is fastest, coverage is the best, and it throws in Disney+, Hulu, and generous hotspot allowance.
Verizon
revamped its unlimited data plan choices to embrace both its
ultrafast 5G mmWave network
, and AT&T
followed
suit with the Starter and Extra plans, followed by the Elite one which includes an
HBO Max
subscription. The Un-carrier rebranded its plans to Magenta and a
Magenta Max
version, keeping the free Netflix, and introducing generous hotspot allocations similar to AT&T's Elite plan, so here's how the 5G plan pricing landscape looks now.
The cheapest unlimited 5G data plan - Verizon vs AT&T vs T-Mobile
T-Mobile Essentials
Verizon Start
Sprint used to be the price king among the most affordable unlimited data plans, and offered the most perks, but now T-Mobile is taking the torch by introducing a killer Essentials deal at $105 of unlimited 5G for four lines, and $20 extra a month so that the whole family can have 5G phones.
Its 5G coverage stretches over more people than any US carrier, but
the median network speeds leave something to be desired
, while Verizon and AT&T may get more expensive the more lines you add, but they'll offer you LTE signal in the boondocks.
Still, the best tradeoff between coverage and price among the cheapest 5G plans comes with T-Mobile's basic 4-person family plan offering you great 5G signal in the city, and decent blanketing in-between, all for $105 in total. If you also want coverage and great LTE fallback, however, Verizon's Start will throw you some perks like Disney+ that the others won't match.


AT&T Starter
Verizon Start
T-Mobile Essentials
1 line
$65
$70
$60
2 lines
$120
$120
$90
3 lines
$135
$135
$90 (3rd line free, limited time offer)
4 lines
$140
$140

$105

5 lines
$150
$150
$120
5G
Yes
Yes
Yes
Throttling
Any time
Any time
>50GB
Freebies
6 months of Stadia Pro game streaming
Disney+ (6 months)
Apple Music (6 Months)


T-Mobile Tuesdays
Video streaming
SD (480p)
SD (480p)

SD (480p)
Hotspots
3GB
-
Unlimited 3G speeds
*All prices are after Auto Pay and w/ paperless billing, include unlimited talk&text in the US
The value unlimited plans all come with 5G
The middle-of-the-road plans are a good tradeoff between affordability and perks, with
T-Mobile's Magenta
and
Verizon's Play More
plans leading the pack when it comes to 5G coverage or perks.
Still, with the exception of T-Mobile's Magenta that has the whopping 100GB throttling cap, the difference comes down to ten bucks or less per line, so if you are in an area with spotty coverage, better go for the carrier that works at your place. If hotspot allowance is important to you, you might want to go with AT&T or Verizon's pricing here.


AT&T Extra
Verizon Play/Do More
T-Mobile Magenta
1 line
$75
$80

$70

2 lines
$130
$140
$120
3 lines
$150
$165

$120 (3rd line free)

4 lines

$160

$180

$140
5 lines
$175
$200
$160
5G
Yes
Yes
Yes
Throttling
>50GB
> 50GB/50GB
>100 GB
Freebies
6 months of Stadia Pro game streaming
Disney+, Hulu, ESPN+ included/Disney+ (6 months
Apple Music (6 months)
-/600GB Verizon cloud storage
T-Mobile Tuesdays
1 hour of in-flight Wi-fi


Video streaming
SD (480p)
HD (720p)/SD (480p)

SD (480p) video streaming
Hotspots
15GB per line
25GB
5GB
*All prices are after Auto Pay and w/ paperless billing, include unlimited talk&text in the US
The best unlimited data plan - Verizon vs AT&T vs T-Mobile
AT&T Elite
T-Mobile Magenta Max
Now that we've arrived to the heavy hitters, the differences in pricing are more pronounced. From T-Mobile's least expensive $170 pack for a family of four, to Verizon's most expensive $220 one, these offer the most perks, the highest hotspot and throttling thresholds, and the top quality video streaming.
Still, the price and perk differences aren't worthy of you losing signal over them, so if the most affordable option has coverage in your area, go ahead, otherwise stick with the widest blanket that a carrier can offer.
T-Mobile used to overpower AT&T's Elite offer with its Magenta Max plan, especially with Netflix in the freebies mix, the non-throttling unlimited, and the generous hotspot allowance.
No more, though, as
AT&T evened out the Unlimited Premium
option with what is now the best coverage/price/perks bargain with no throttling and 50GB hotspot per line, plus the best median speeds regardless of whether you are under a 5G blanket or not.


AT&T Premium
Verizon Get More
T-Mobile Magenta Max
1 line
$85
$90
$85
2 lines
$150
$160
$140
3 lines
$180
$195

$140 for a limited time

4 lines

$200

$220
$170
5 lines
$225
$250
$200
5G
Yes
Yes
Yes
Throttling
no
>50GB
no
Freebies
Unlimited talk, text & high-speed data in 19 Latin American countries
35+ channels of live TV
Stadia Pro - 6 months of gaming
Apple Music, Disney+, Hulu, ESPN+ subscription included
600GB Verizon Cloud storage
50% off Unlimited connected device plans
Netflix 4K UHD streaming, 2 HD screens, basic on single, standard on family plans
T-Mobile Tuesdays
Unlimited in-flight Wi-fi
Video
UHD (4K)
HD (720p)
UHD (4K)
Hotspot per line
50GB
50GB
40GB
*All prices are after Auto Pay and w/ paperless billing, include unlimited talk&text in the US
hunt
pursue for food or sport (as of wild animals)
More (Definitions, Synonyms, Translation)