Best Android Go smartphones available in the US today (and more to come)
0
We may earn a commission if you make a purchase from the links on this page.
Google has been known to take both hardware and software risks other mobile tech companies can't really afford, trying different things, starting different programs and initiatives, constantly rebranding products and refocusing efforts in an attempt to meet existing customer needs, as well as anticipate new trends, requirements, and preferences.
This often leads to confusion and market overcrowding, like in the case of
the search giant's plethora
of
messaging apps
or the Android One and Android Go platforms, which may sound similar but are in fact quintessentially divergent.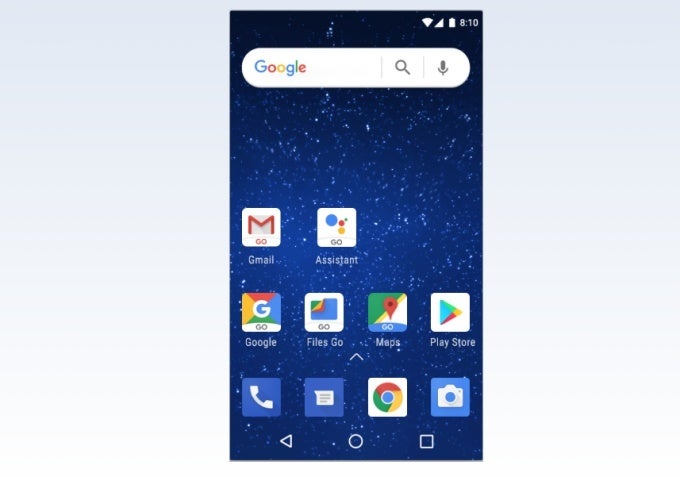 Fortunately, they're also significantly more affordable, fetching as little as $80 stateside. That includes pretty modest hardware, but at least in theory, Google's optimized software should make the best possible use of the most limited resources.

Android Go handsets come with the highest level of mobile security available right now, as well as a pre-loaded set of Google apps designed specifically to save storage space, data, and maximize performance by eating up as little memory as possible.

With all that out of the way, let's take a look at the only four Android Oreo (Go edition) smartphones up for grabs in the US at the time of writing, as well as a couple more that could soon be expanded:
Asus ZenFone Live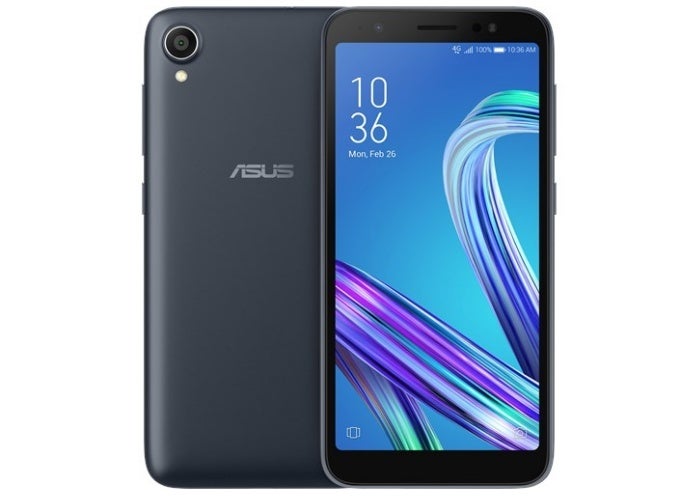 It shouldn't come as a surprise that the very best Android Go phone available stateside is also the costliest of the bunch.
Internationally unveiled way back in May
, the Asus
ZenFone Live (L1)
came to
Best Buy just around a month ago
, sporting a relatively large and sharp 5.5-inch HD screen with a trendy 2:1 aspect ratio and respectably thin bezels.

Now, we know the IPS panel's 1440 x 720 pixel count may not sound ideal by 2018 mid-range standards, but as you'll notice in the following lines, it's not something Android Go device manufacturers consider as standard or obligatory stuff. Quite on the contrary.

It's also rare to see one of these ultra-affordable bad boys offer 16GB internal storage space when 8 gigs are more than enough, at least according to Google, to accommodate all your essential apps and services. You might need the extra hoarding room to stash photos taken with a decent 13MP rear-facing camera featuring f/2.0 aperture and Phase Detection Autofocus, while a 3,000 mAh battery promises to keep the lights on for up to 18 hours of continuous Wi-Fi web browsing, also thanks to a frugal and reasonably speedy Snapdragon 425 processor.

Another key selling point is the separate inclusion of dual SIM trays and a microSD card slot, letting you use all three at once, although it'd have sure been nice to get a fingerprint sensor as well.
Alcatel 1X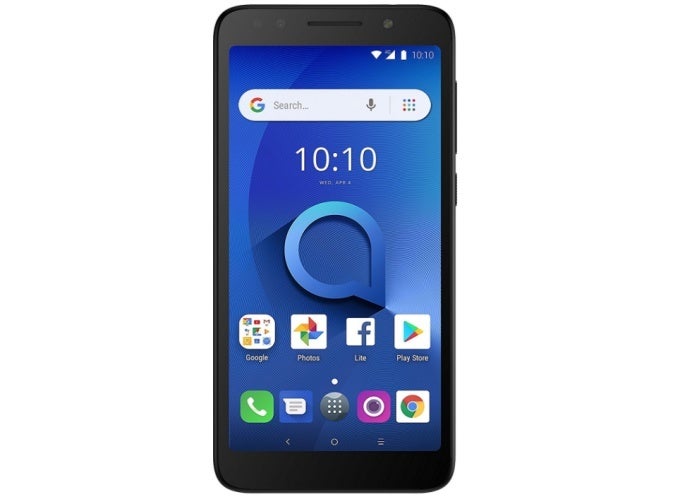 Like the newer
ZenFone Live
,
this Android Go veteran
comes with a generous 16 gigs of on-board storage space. But the "social-ready" 8MP main camera here is likely to be used less often. On the bright side, you could do a lot worse in the unlocked sub-$100 price bracket than the 5MP f/2.2 shooter mounted on the front of the 1X, which has flash illumination, also supporting a number of neat proprietary features like Instant Collage, Photo Booth, and Social Square.
Interestingly, the
Alcatel 1X
supports fingerprint recognition and NFC technology, both of which are absent on the pricier Asus ZenFone Live (L1). But obviously, everything else is not as good on the 1X, starting with a smaller, lower-res, bigger-bezel display. The battery is considerably smaller, the MediaTek SoC probably slower, and the overall design is... actually not that bad. A little generic, but sometimes, simpler is better.
Alcatel 1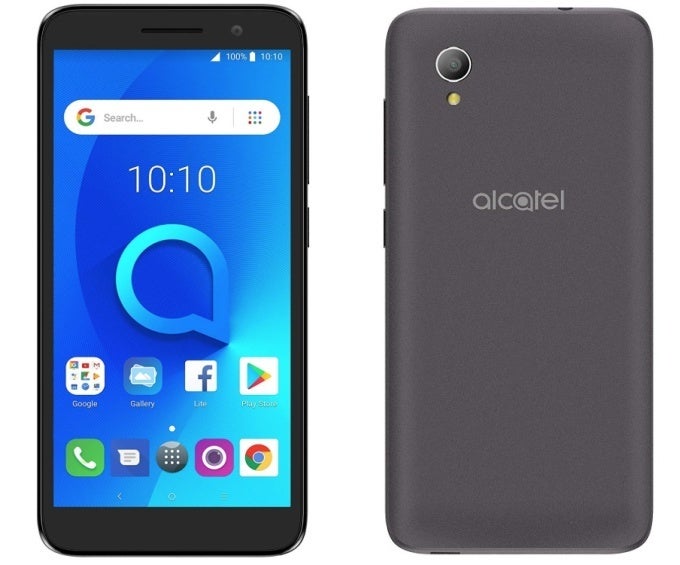 This was oddly
released after the 1X
, at a slightly lower price, with an even smaller screen and battery in tow. Why would you buy it over its big brother if the $10 difference doesn't seem important? Mostly for a more sophisticated design, with a brushed metallic finish that's obviously not real metal but it's still pretty sleek. Or maybe you'd just like a smaller, lighter 5-inch phone with the same 2:1 aspect ratio, mediocre 960 x 480 resolution, and unfortunately, a thicker profile.
ZTE Tempo Go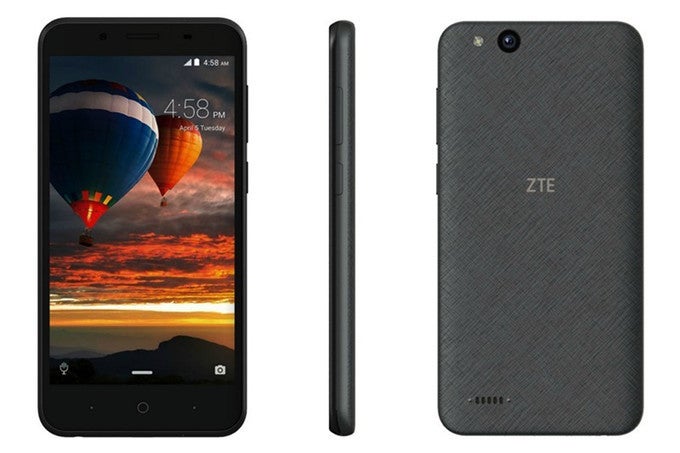 Technically, you can't purchase the
Tempo Go
right now. This has been out of stock for quite some time, but with
ZTE back in business
, it could always make a return. While waiting for that to happen, you might be wondering if... it's worth waiting.

Well, there are a few things that could make this interesting for a cash-strapped buyer. First and foremost, while its three main rivals and fellow Android Go family members are all limited to GSM connectivity, the ZTE Tempo Go supports LTE speeds on both GSM and CDMA networks. That means it works on Sprint and Verizon in addition to AT&T and T-Mobile.
There's also that Snapdragon 210 processor that's probably faster and more reliable than the MediaTek 6739 inside the
Alcatel 1
and 1X. On the not so bright side of things, the 5-inch screen not only sports sub-par 854 x 480 resolution, also featuring an outdated 16:9 aspect ratio. And the 5MP rear and 2MP front cameras are obviously nothing to write home about either.
More to come
There's no official news on the next wave of Android Go smartphones, but
Android Pie (Go edition)
has been unveiled, with more hardware "options" promised for this fall.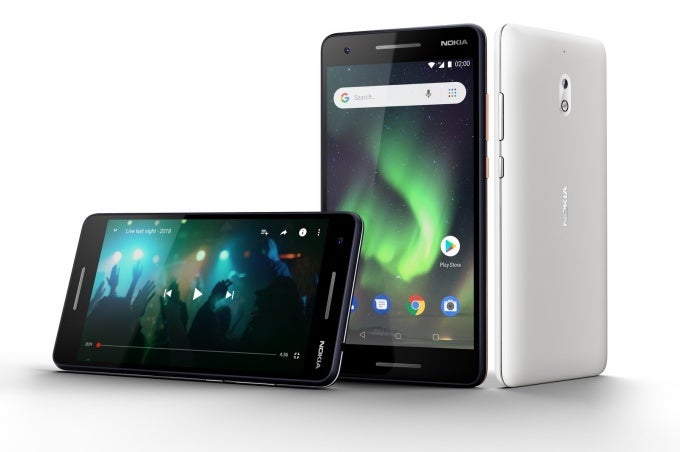 The
Nokia 2.1
is quite the affordable beast, squeezing a Snapdragon 425 SoC and massive 4,000 mAh battery into a robust aluminum frame. The
Galaxy J2 Core
is, well, made by Samsung, which guarantees its mainstream popularity, while the
Moto E5 Play
can be bought
from a number
of
US carriers
already in a non-Go variant praised for its battery life and silky smooth user interface in our
in-depth review
.