Apple Watch Series 3 dips under $200, brand-new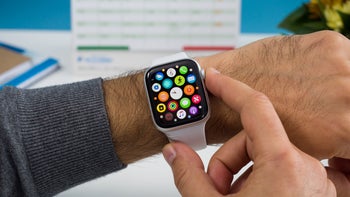 Following the release of the
Apple Watch Series 4
, the prices of the previous models are naturally going down. If you're looking for an excellent smartwatch, but aren't willing to fork out the cash for the Series 4, then you'll be pleased to hear that you can now get the
Apple Watch
Series 3 for as low as $199!
Macy's has listed a few deals encompassing various Apple Watch Series 3 models, including the cellular and Nike+ versions. Here they are:
All of these are Black Friday special deals. Macy's currently has the Space Gray and White versions in stock, also available with different bands in some models. Check out the rest
here
.
OTHER GREAT DEALS: