Apple's free Schoolwork app is now available for teachers
0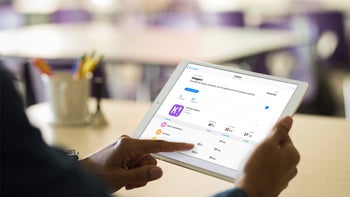 Back in March, during its education event in Chicago, Apple announced that it would launch a new Schoolwork app aimed at teachers. The free app is now available on the iPad.
Schoolwork allows teachers to use their iPads to create and distribute assignments to their students, collaborate with them, and track individual students' progress. The process is made simple and akin to
"writing an email,"
according to Apple.
Furthermore, the Schoolwork app can be used in conjunction with other educational apps, such as Explain Everything, GeoGebra, Tynker, and Kahoot!, within which teachers can assign different tasks to their students.
According to
TechCrunch
, with this ability to assign in-app tasks, teachers can track how well students are doing with a certain task, and not just monitor their usage of the app overall, which allows them to tailor customized learning experiences on a per-student basis.
As with everything Apple, the Schoolwork platform is focused on privacy, and not even the company can see the students' activity on the platform.