The fastest growing smartphone brand in the U.S. might surprise you
36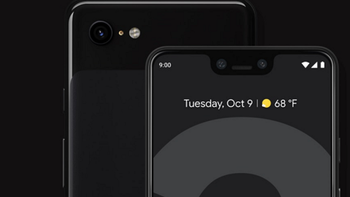 Quick. Name the fastest growing smartphone brand in the U.S. Apple? Wrong. Samsung? Wrong again.
According to Strategy Analytics
, it is the Google Pixel. The research and analysis firm says that the "Google Pixel is now the fastest-growing major smartphone brand in the United States. Like Apple, Google is targeting rich Americans with rich eSIM devices and rich apps."
Obviously, if you are into Android in a big way, the Pixel line is the phone for you. That's because the Pixels are the first in line to receive updates from Google. Don't write that off as a minor thing; while the majority of Android users are not running the latest build of the operating system on their handsets, Pixel users were the first to receive it. Pixel users also get first shot at any new technology that Google comes up with ranging from
the Call Screen feature that monitors questionable calls
, to the Duplex feature (available in certain markets at present) that uses Google Assistant to make appointments and dinner reservations for users. And the Pixels continue to impress with their single camera system on the back of the phones.
Not that everything is always so rosy. The
Pixel 2
and
Pixel 2 XL
had a multitude of problems when first launched. The list of strange noises and display oddities were so long, that a legal firm advertised for buyers to
join a class action suit against Google, LG and HTC
(the latter two were the actual manufacturers of the phones). Software updates from Google took care of most of the problems, although there is a slight blue color shift on some units, and there are some Pixel 2XL owners who are still complaining about the burn-in on their screen. However,
Pixel 3
and
Pixel 3 XL
owners don't appear to have any lingering issues.
Even if the Pixel is the fastest growing smartphone brand in the U.S., we wouldn't expect to see it take away that much business from the Apple iPhone. After all, the Pixels are designed, as we pointed out earlier, for those who already love Android. Google ran a series of ads last year that showed users of another smartphone brand (obviously the iPhone)
switching to the Pixel 3 and disposing of their iPhone
. Although these were supposed to be "real life" decisions, it did appear as though host James Davis had to apply a little pressure to get the subjects to switch.