Apple's iPhone XR trouble spreads to more and more regions, production forecasts continue to drop
53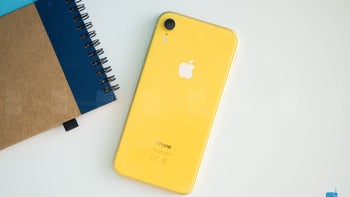 Did analysts have
unrealistic expectations
from
a new iPhone model
that's inferior to the
XS duo
in a number of big ways or is Apple truly
going through an unusually rough patch
? A couple of new reports appear to essentially confirm a combination of factors for the iPhone XR's failure to generate the initially forecasted enthusiasm.
First and foremost, it seems both Apple and industry pundits may have misjudged what consumers consider to be a reasonably priced handset. The iPhone XR still has the potential to be a global phenomenon... at a discount,
noticeably boosting its sales figures in China
during the big Singles' Day shopping event recently.

That was primarily because many local e-tailers shaved anywhere between 10 and 15 percent off the device's usual price, but it's obviously not enough to boost the overall production predictions of analysts like Rosenblatt's Jun Zhang.
Meanwhile,
Apple is reportedly planning
to offer subsidies to Japanese carriers to lower the iPhone XR price in the region due largely to the enduring success of the...
iPhone 8
. That sounds particularly distressing as the Cupertino-based tech giant was never able to crack the Chinese market while completely dominating Japan.
If the iPhone 8 is still popular around those parts, the sales domination is unlikely to end anytime soon, but profits could take a significant hit. On a similar note, Apple might be looking to bring the
iPhone X
back to certain markets after discontinuing the 2017 "all-screen" model on the heels of the XS, XS Max, and XR announcement.

iPhone X production should be restarted soon, according to inside sources, while only 32 million iPhone XR units may need to be manufactured by the end of the year with an eye towards selling 74 million of those bad boys overall, down from an initial goal of between 90 and 95 million units. So, yeah, analysts definitely overestimated this LCD device, but most likely, so did Apple.