Apple's China problem is only getting worse, even after those recent iPhone discounts
18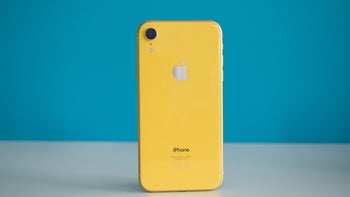 While Apple rarely offers actual iPhone discounts in markets like the US, the company's
recent Chinese struggles
made price cuts on 2017 and 2018 iOS mobile devices pretty much inevitable. We're not (just) talking about
trade-in deals
, mind you, but also
savings offered to local consumers
with absolutely no strings attached or convoluted terms and conditions via major third-party retailers like JD.com and Tmall.
At first, these price reductions reportedly did the trick, significantly boosting iPhone sales between January 11 and 30, but in the long run,
analysts quoted by AppleInsider today
don't expect any positive impact on the company's regional or global market share. Specifically, Rosenblatt Securities still predicts worldwide shipments of between 38 and 39 million iPhone units in the January - March 2019 quarter, possibly followed by 33 to 34 million in the April - June timeframe, which is actually lower than what the research firm previously anticipated.
Even though it's true that overall mobile device sales in China have been
steeply declining of late
, with that worrying trend set to continue throughout 2019, Apple's problem is not entirely related to the
general state of the industry
. In January, the Cupertino-based tech giant and arch-rival Samsung together accounted for a massive 50 percent year-on-year drop in shipments, while the market as a whole was down just 12.8 percent.
It's fairly obvious that iPhone prices are still not low enough to make a dent in Huawei, Oppo, or Vivo's sales numbers, especially as the trade war between the US and China continues to heat up, stirring
patriotic emotions in the latter's population
. It remains to be seen if Apple is willing to further lower its notoriously high profit margins to try to gain a foothold in key markets like China and
India
.