Apple AirPods Pro expected to 'focus on' noise reduction, waterproofing, and new colors
11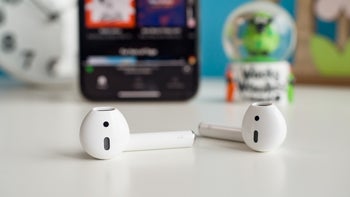 While Apple is obviously done for the year as far as new iPhone releases are concerned and more and more insiders seem to believe the
2019 iPad Pro generation
will eventually turn out to be
the (early) 2020 edition
, the Cupertino-based tech giant could still have something left to unveil by the holidays.
Something small in size but big in potential impact on a relatively new industry growing at a pretty much unrivaled pace. We're talking about a third-generation pair of true wireless AirPods, something that's been
making the rumor rounds
ever since
Apple's lightly upgraded earbuds
were released back in the spring.
As the months went by, you may have lost hope the AirPods 3 would see daylight this year after all, but according to yet another report from a Taiwan-based newspaper (
translated
), the AirPods Pro are still likely to start selling "before Christmas or in early 2020." For that to happen, of course, Apple needs to announce these bad boys very soon, which also means the rumor mill is churning at full speed yet again.
New features, new design, new colors
Most of the things Taiwan's Economic Daily News is speculating about are based on "foreign sources", which means we're mainly looking at information reiterated from
previous reports
. It's not clear if the publication itself vetted this intel in any way, but because there's usually no smoke without fire, it seems very likely that the AirPods Pro will indeed "focus on noise reduction and waterproof performance."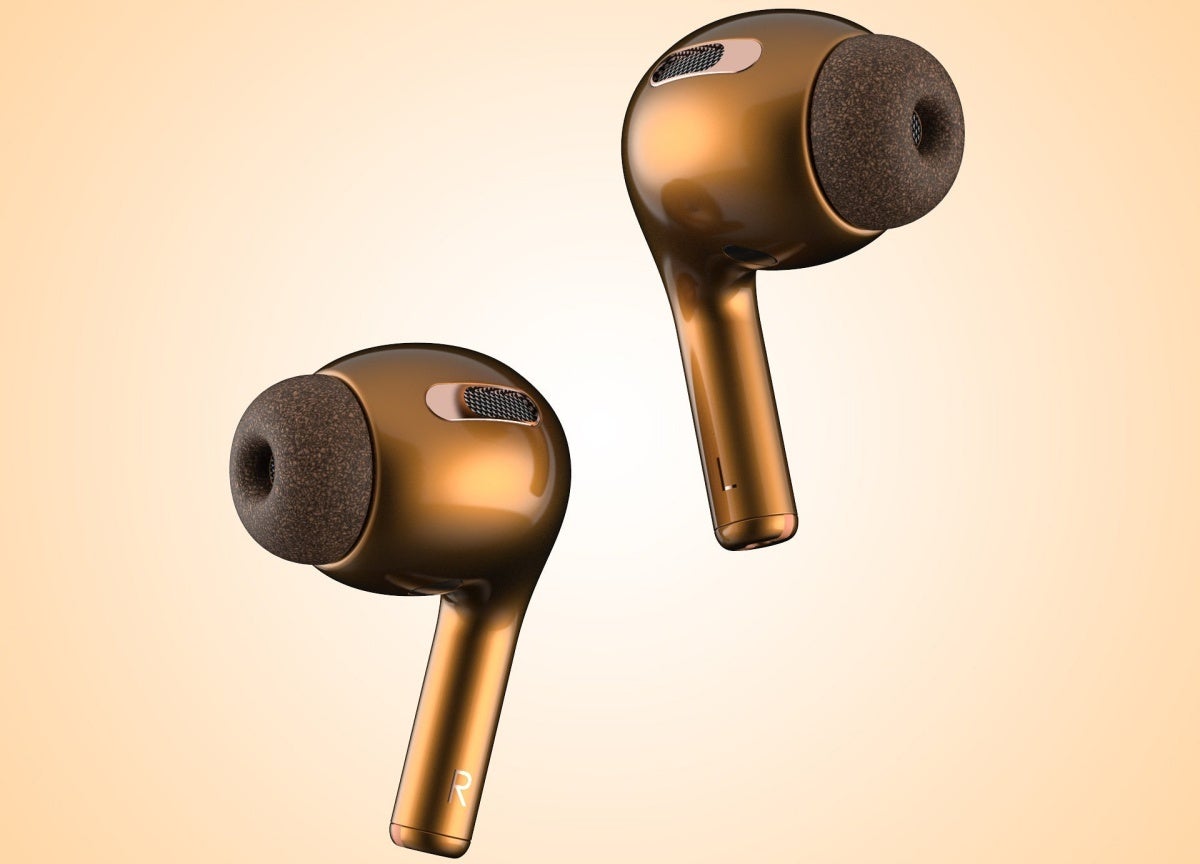 Gold AirPods Pro concept render from @PhoneIndustry_
If you're not familiar with the features of the first two AirPods generations, we should point out those are undoubtedly their biggest omissions. Meanwhile, the
Beats Powerbeats Pro
already come with a "reinforced design" for sweat and water resistance, as well as noise isolation, so even though the two brands have somewhat different target audiences, the vastly upgraded AirPods are essentially guaranteed to borrow these key selling points from their "Pro" cousins.
Of course, that means Apple will need to radically rethink the AirPods design while at the same time retain its unique identity. Some high-quality
concept renders
have recently envisioned the direction in which the company's design department might go, and speaking of aesthetics, one of the biggest changes could be the introduction of a bunch of new colors.

We're talking as many as eight paint jobs in total, according to the Economic Daily News, including white (obviously), black (predictably enough), and midnight green. While not particularly surprising, that last hue suggests the AirPods Pro could match the iPhone 11 family's palette. If that's the case, we should expect additional colors to include gold, silver, yellow, purple, and red. That would be a major step up from the white-only AirPods and AirPods 2, also taking inspiration from the white, black, "navy", and "moss" Powerbeats Pro.
More competition, more sales
That's... not how it usually works, but even though
Amazon
,
Microsoft
,
Google
, and
LG have all recently thrown their hats
in the true wireless earbuds ring, Apple's shipment numbers are expected to rise after the AirPods Pro release. Apparently, the company is looking at selling anywhere between 50 and 55 million AirPods copies this year, followed by a mind-blowing 80 million units or so in 2020.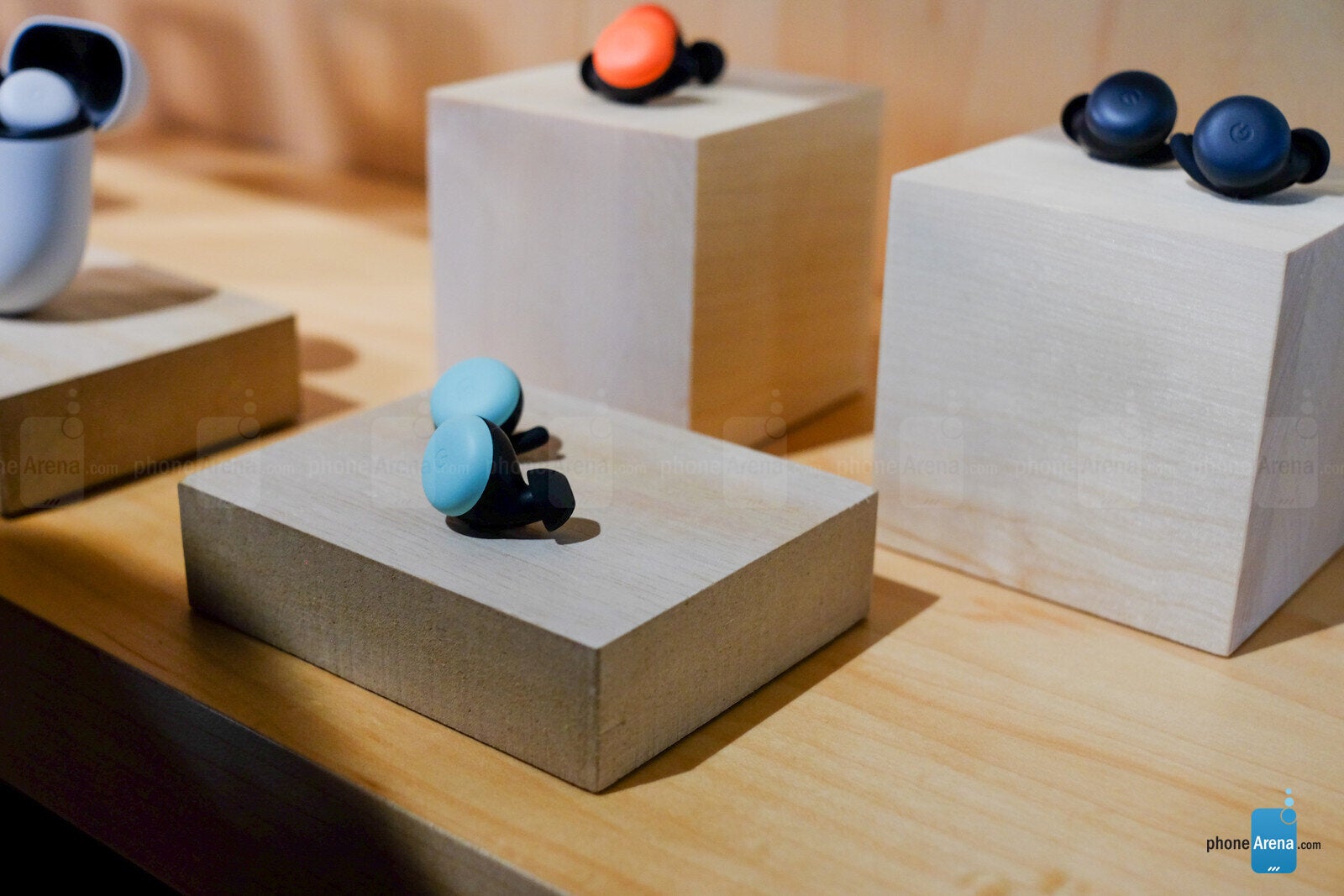 Google's new Pixel Buds are cool and all, but they're probably not a serious threat for Apple's market dominance
As you may already know, Apple is totally
dominating the so-called "hearables" market
, ahead of Samsung and Xiaomi. While competition is likely to heat up as far as the global vendor podium is concerned, the number one spot is clearly safe and Apple's lead over everyone else in the business is unlikely to shrink anytime soon.

The tech giant's revenues derived from this fledgling segment should grow as well, given the AirPods Pro (unconfirmed name, by the way) are widely forecasted to cost more than their forerunners. Specifically, around 260 bucks a pair, compared to $199 for second-gen AirPods with a wireless charging case included.