Amazon Prime Day deals on Google Pixel 3, 3 XL, and 3a XL revealed but not available yet
7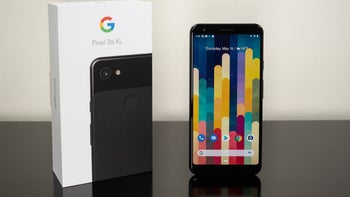 UPDATE:
Amazon Prime Day 2021 could happen in July. These are the deals we expect seeing this year:
While Amazon's
Prime Day
blowout is still a few days away and the e-commerce giant has yet to follow
eBay's suit
with a similarly lengthy list of early deals on popular gadgets, brands like
Nokia
and Google are wasting no time in generating buzz for discounts set to be made available on July 15.
Both the high-end
Pixel 3
and
3 XL
, as well as the mid-range
Pixel 3a XL
, will be on sale exclusively for Prime members for a full 48 hours (or while supplies last) early next week. Although we wouldn't exactly call the upcoming deals earth-shattering, they are definitely better than what you can find right now at other major retailers and e-stores, including Google's own official smartphone distribution channel.
The
Pixel 3a XL
, for instance, is currently up for grabs at its usual price with no deal sweeteners whatsoever from the search giant, while Amazon Prime subscribers will be able to buy it on Monday and Tuesday alongside a complimentary $100 gift card. That's a repeat of the popular handset's introductory
promotion from a couple of months ago
, but unfortunately, the smaller
Pixel 3a
will not join the fun this time around.
All in all, we clearly expect to see better Prime Day deals for many other products, but as far as the
Pixel 3
lineup is concerned, it appears this is the best Amazon can do... for now. With the
Pixel 4
and
4 XL
not that far on the horizon, we wouldn't rule out heftier discounts coming soon after this 48-hour deal marathon.