Winner of our new Apple iPad giveaway
3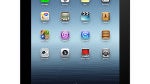 "PhoneArena" and "giveaways" are words that just love to end up in the same sentence. Lately, we've been doing a lot of those, with last week's one giving you the chance to win one of those resolutionary Apple iPads, thanks to the awesome folks from RadioShack. We are thrilled today to announce that we have a confirmed winner who will soon receive their new gadget. Congratulations to
ohsmiledarling
!
We gave this iPad away thanks to RadioShack's promotion of the new Werx screen replacement kits available right now. Here's what they are all about once again - with the purchase of a Werx screen replacement service, you'll receive a pre-paid FedEx box, where you'll have to put your phone/tablet in the unfortunate and sad event of screen damage. Then you simply ship the box to Werx, and you should be getting your device back with a brand new screen in no more than 72 hours. Thankfully, this service isn't only distributed through giveaways like ours only, so everyone who would like to take advantage of it can purchase it at a RadioShack store for $99 for iPhone 4S/4 and Android smartphones, and $199 for iPad.
Once again, congrats to
ohsmiledarling
, and good luck to everyone else!
Recommended Stories