Twitter investigating possible password hack
1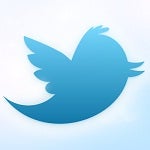 Like any popular website or computer ecosystem, Twitter is targeted regularly by those who seek to compromise user accounts for whatever purpose. In some cases where popular Twitter accounts were compromised, the hackers would then tweet out spam web-links. Two notable Twitter accounts affected by this were Mashable and TechCrunch.
Often when a password hack is successful on sites like Twitter, the site will lock the account and prompt the user to create a new password to get things back to normal. Things can get complicated the more third party applications are used. Of course, all the obvious basics come into play here. Do not overuse the same password across different accounts, change your passwords periodically, and for goodness sake,
do NOT use any of the passwords in this list
.
source:
Mashable