Tomorrow marks two years since Steve Jobs death
73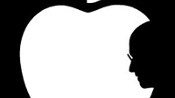 On October 5, 2011, at around 3pm, Steve Jobs passed away in his home in Palo Alto, Califronia. This means that tomorrow will mark two years since the world lost one of its most iconic and revered technological visionaries.
No information has yet come out as to what kind of service we can expect Apple to carry on, though an internal memo addressed to company employees, has been sent out by CEO Tim Cook and obtained by 9to5Mac. The letter reads:
Team-Tomorrow marks the second anniversary of Steve's death. I hope everyone will reflect on what he meant to all of us and to the world. Steve was an amazing human being and left the world a better place.I think of him often and find enormous strength in memories of his friendship, vision and leadership. He left behind a company that only he could have built and his spirit will forever be the foundation of Apple. We will continue to honor his memory by dedicating ourselves to the work he loved so much. There is no higher tribute to his memory. I know that he would be proud of all of you.Best,Tim
Last year, Apple honored its deceased co-founder with an official video tribute. You can see it below.