Stories you shouldn't have missed this week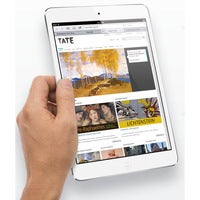 Can you guess which was the week's highlight event? The unveiling ot the latest gadgets from Apple, of course, most notably the fourth-generation
iPad
and its little brother, the
iPad mini
. In case you missed the news about the two tablets' arrival, read all about it below!
Another tablet that made quite a few headlines over the past few days was the Microsoft Surface, and some have already had the chance to check it out in detail. The Windows RT variant can already be purchased for a starting price of $499, yet there are a few things you should know about the apps that it runs. More info below!
And if that isn't enough tablet news for you, more details about the yet-unannounced Google Nexus 10 tablet have been reavealed. The device was supposed to be unveiled officially on Monday, October 29, but because of hurricane Sandy approaching, the announcement wil be made at a later date.
More information about these and other interesting stories is avaliable at the links below!