Stories you shouldn't have missed this week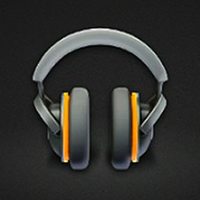 With the week coming to an end, it is once again time to look back and see which stories stood out from the rest. And while Monday didn't bring us much in terms of exciting news, Tuesday was the day when an announcement from Adobe made headlines.
The software giant unveiled its set of
Touch Apps
tailored to run specifically on Honeycomb and future Ice Cream Sandwich tablets, or at least on those with screens no smaller than 8.9 inches and resolution of at least 1280 by 800 pixels. Six versatile productivity tools is what the set contains, namely Adobe Photoshop Touch, Ideas, Kuler, Proto, Collage and Debut, and each one of them costs $9.99 on the Android Market.
Asus Transformer Prime
, we are already aware of HTC's plans to introduce a tablet powered by the same chip. We will just need to be patient as during the MWC 2012 expo is when HTC promises to unveil it.
Apple fans, worry not, as we have not forgotten about you. Wednesday brought us a very interesting story that revealed
Steve Jobs' plans on creating his own wireless carrier
. By doing so, Apple would have had an end-to-end control over the devices that it sells, but unfortunately, the whole project was scrapped back in 2007 due to its complicated logistics. Also, we made a detailed "how to" guide showing you how to
create your custom iPhone ringtone
. It might look a bit complicated at first, but each step is described in details, so you should have no troubles making an iPhone ringtone of your own even if you are not much of a tech-savvy individual.
Google Music
finally dropped out of beta and became available to the public, albeit only in the U.S. The news was brought to us at Google's "These go to eleven" event along with all the spicy details about the service.
One of the coolest things about Google Music, however, is that using it will be free of charge even for those who do not have an account yet. And that is quite a big deal considering that you can upload all your music collection to the cloud, or at least until you hit the 20,000 tracks cap. But how does Google Music fare against the competition? Well, we have an answer to that question, so read along to find out.
Here is another great editorial of ours that deserves your attention. "The changing face of Google Nexus brand" is all about the upcoming
Samsung GALAXY Nexus
and Google's Nexus devices in general, and what inspired us to write the article was the feeling that the GALAXY Nexus is not shaping up to be a true member of the Nexus family as we know it.
Last but not least, we took the
Amazon Kindle Fire
for a spin, so if you are thinking about getting one (if you have not done so already), you should absolutely check out our review. Have a great weekend, everyone!