Starbucks offering free iPhone apps with your coffee
2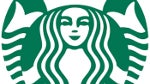 It looks like the partnership between Starbucks and Apple is going deeper. For a while now, the coffee giant has had promotions which gave away iTunes music for free with your Starbucks purchase, but it looks like now you may also be able to get iPhone apps.
The app promotions will use the same "Pick of the Week" cards that Apple and Starbucks have been using for music, but this time you'll be able to download a free app instead. The first app up for grabs is Shazam Encore, which would normally sell for $5.99. This seems like a good lead-in to the promotion, because Shazam allows users to identify songs using audio-matching. So, you can buy a coffee, get Shazam Encore, then find out what music is playing in the Starbucks, and buy that from iTunes. It's the glorious circle of consumerism.

Still, a $6 app is definitely a better deal than a song which would normally cost no more than $1.29. It'll be interesting to see what apps pop up on the program going forward.