Sprint loses postpaid phone accounts in fiscal Q2, but still ends up with a net profit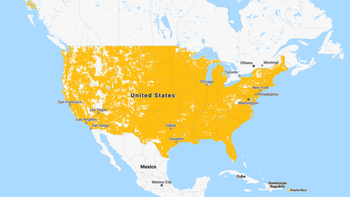 While its prospective merger partner T-Mobile continues to
lead the industry in postpaid phone net additions
, Sprint is having trouble holding on to its customers in this category. This morning, the nation's fourth largest carrier reported that 34,000 postpaid phone customers dropped the company during the company's fiscal second quarter, which ended in September. Overall, it still added 95,000 net new retail customers and reported net gains in the number of postpaid subscribers for the fifth consecutive quarter.
Sprint says that excluding the $173 million effect of a new accounting method to report revenue, wireless service revenue rose year-over-year for the first time in nearly five years. For the three months ended in September, the company had net income of $196 million and has now been in the black for four straight quarters.
The wireless provider notes that it has finished thousands of tri-band upgrades and has its high frequency 2.5GHz spectrum on 70% of its macro sites. It also added 21,000 outdoor small cells and plans on launching 5G service in the first half of 2019. To that end, Sprint has starting employing certain features like 256 QAM, 4X4 MIMO, and two and three channel carrier aggregation. On certain devices, this will increase 4G LTE data speed by as much as 2 times.
Meanwhile, Sprint and T-Mobile both await regulatory approval for the merger of the two carriers,
which was announced at the end of April
. Meanwhile, investors apparently liked the fiscal Q2 report as Sprint's shares are already up nearly 11% this morning.